One Of Us
Masters 2023: Kevin Kisner describes driver woes in the most Kevin Kisner way imaginable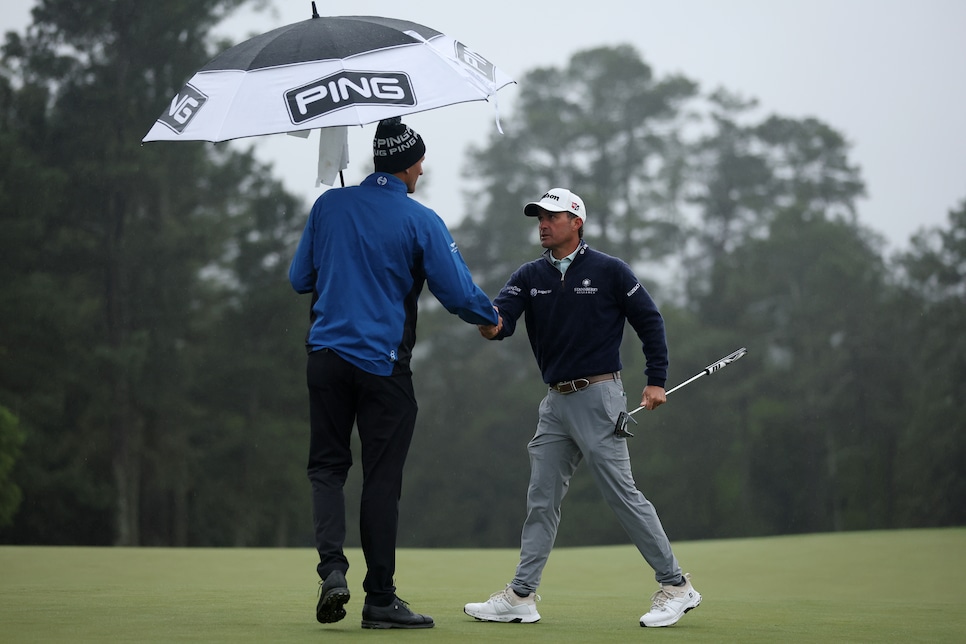 AUGUSTA, Ga. — Entering the week, Kevin Kisner ranked 204th on the PGA Tour in strokes-gained/off-the-tee, a recipe for disaster at Augusta National. Despite the driver woes, Kisner still managed a solid even-par 72 on Thursday, putting himself in fine position to make the cut.
That dream died in his second round, when his off-the-tee struggles reared their ugly head, Kisner hitting just five of 14 fairways en route to a second-round cut-missing 77.
Kiz more or less predicted that outcome following Thursday's opening round after being asked if he was satisfied with his start.
"Just struggling off the tee, man," Kisner said. "If I could drive it a little bit better, I could compete. I've been struggling for like a year, so fighting it out there."
He wound up fighting it hard on Friday, Kisner failing to make a single birdie against five bogeys as he chased his ball all over the golf course. Asked how he would go about fixing it, Kisner responded in the most Kisner way imaginable.
"Man, I go hit 8,000 drivers after this round and stripe every one of them and then push cut it in the right bunker on 1 and get pissed off for the rest of the day," he said. "That's pretty much how it goes."
Here it is in video form:
Insert "one of us! one of us!" GIF here.