These Guys Are Good
Masters 2023: Cam Smith may have hit the filthiest 3-wood in golf history on Friday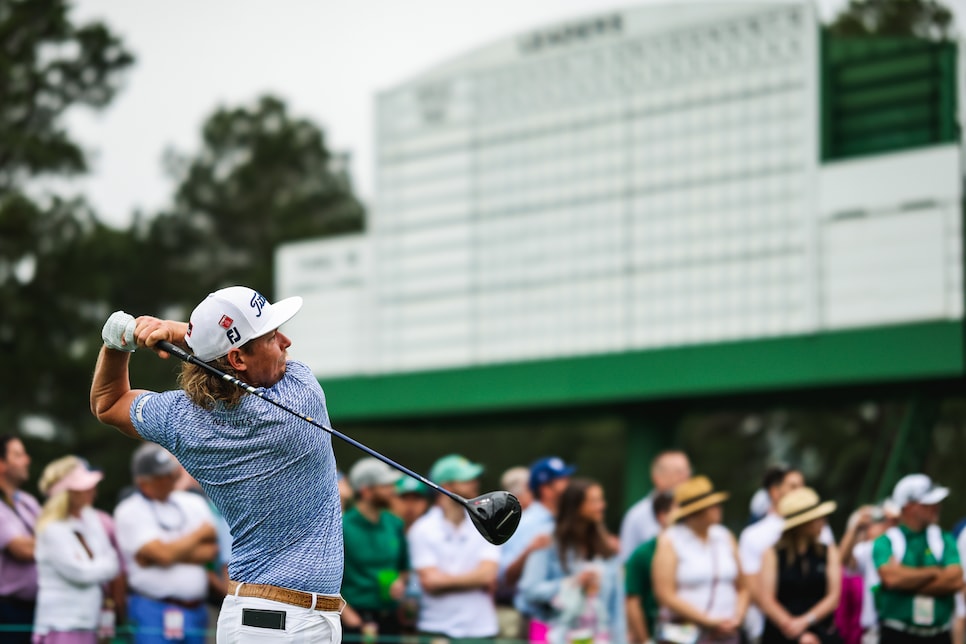 AUGUSTA, Ga. — Between Brooks Koepka owning the lead and Phil Mickelson, Joaquin Niemann and Patrick Reed all being in the top 10, it's shaping up to be a successful week for LIV Golf at the Masters. And that's without reigning Open champion Cam Smith in the mix, which we all figured was a foregone conclusion.
But Smith still made some serious noise in his second round on Friday, hitting not just the filthiest shot of the week but one of the filthiest shots in golf history. And no, that's not an exaggeration.
The scene: at the par-5 eighth, Smith coming off a bogey at No. 7, the Aussie blocked his drive into the cavernous fairway bunker down the right side of the fairway. Even with a nice flat lie, your chances of getting to the green in two are slim. With the ball below Smith's feet and a massive lip to lift it up over, his chances were basically zero.
Hence the "one of the filthiest shots ever" designation, because Smith somehow pulled it off, then buried the eagle putt:
On the 1-10 degree of difficulty scale, this is a 67. I'm not sure if this has ever even been attempted with a straight face before, let alone successfully pulled off. Smith's not going to win, and it's ultimately going to be a forgotten week overall, but we're comfortable calling this the shot of the 2023 Masters and possibly the shot of the year, decade and century.