History At Stake
Masters 2021: Hideki Matsuyama will carry Japan's major hopes with him to the first tee Sunday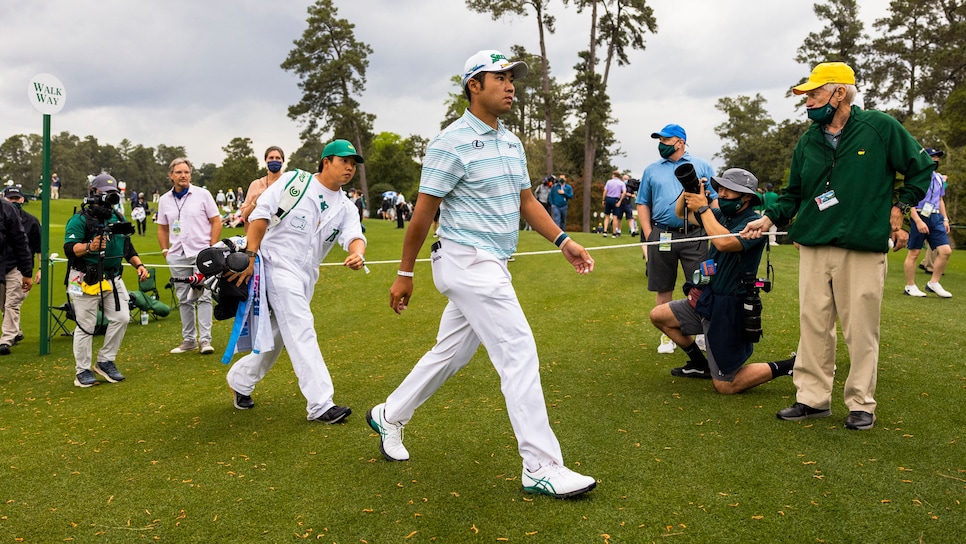 AUGUSTA, Ga. — You may have forgotten about Hideki Matsuyama, but Japan never did. It's been 93 tournaments since his last victory, a barren stretch that rudely interrupted his athletic prime. Over here, it's dropped him from third to 25th in the World Ranking, from a household name to the purgatory of T-22 finishes. Over there—well, he remains the Great Hope for a golf-crazed nation desperate for a male major champion.
A throng of Japanese media hang on his every step, every week. They were at each of the 93 tournaments he trudged through since the 2017 WGC-Bridgestone Invitational, when he shot a preposterous 61 on Sunday and won by five. The pandemic has been an obstacle for the traveling circus, but hardly an insurmountable one—there is always at least one member of the Japanese press there, waiting for him after every single round, no matter if it's a 64 or a 74.
"It's not my favorite thing to do, to stand and answer questions," Matsuyama said through a translator. The bare-bones nature of the answer hits a bit harder, like a perfect Hemingway sentence. "With fewer media, it's been a lot less stressful for me."
The gaggle of media, albeit a smaller one than normal, are an omnipresent reminder of the weight he carries. And the opportunity he now has. Matsuyama caught a heater and a half after a 78-minute weather delay on Saturday at Augusta—which he spent mindlessly scrolling through his phone—and played his eight holes after the restart in six under to wrestle firm control of the Masters. A seven-under 65, the best round of the day by three, gave him a four-shot advantage heading into the biggest day in golf. This tournament is in his hands; he plays solid on Sunday, and someone has to do something spectacular to catch him.
Matsuyama is still south of 30 but is playing his 10th Masters. He is not young, at least not by today's sporting standards, nor does he look it. At times, his golf borders on joyless—surely, hitting flagged iron shot after flagged iron shot only to brick the putts wears on you. So does a decade in the spotlight. Ever since he finished low amateur here in 2011, he has shouldered the hopes of a nation, a burden he is not fond of. He was asked what a win would mean for Japan.
"I'm not sure how to answer the question," he said, wanting no part of any narrative.
The answer is more than he cares to think about, especially when trying to sleep the night before the biggest round of his life. An American wandering through Tokyo would be surprised at the number of signs, nearly all neon, that are in English. You've got your usual suspects: McDonalds, Starbucks, Subway, 7/11s. And, more strikingly, the word GOLF finds its way into seemingly every busy intersection, often adorning a store the size of a Walmart. Imagine a PGA Tour Superstore on Fifth Avenue.
Japan has 2,300 golf courses, nearly double the amount in any one U.S. state, and more than half of all the courses in Asia. It has a long history of producing world-class players and now has its very own PGA Tour event. Japan boasts two major champions on the women's side, and just seven days ago, the Land of the Rising Sun rejoiced when 17-year-old Tsubasa Kajitani captured the Augusta National Women's Amateur.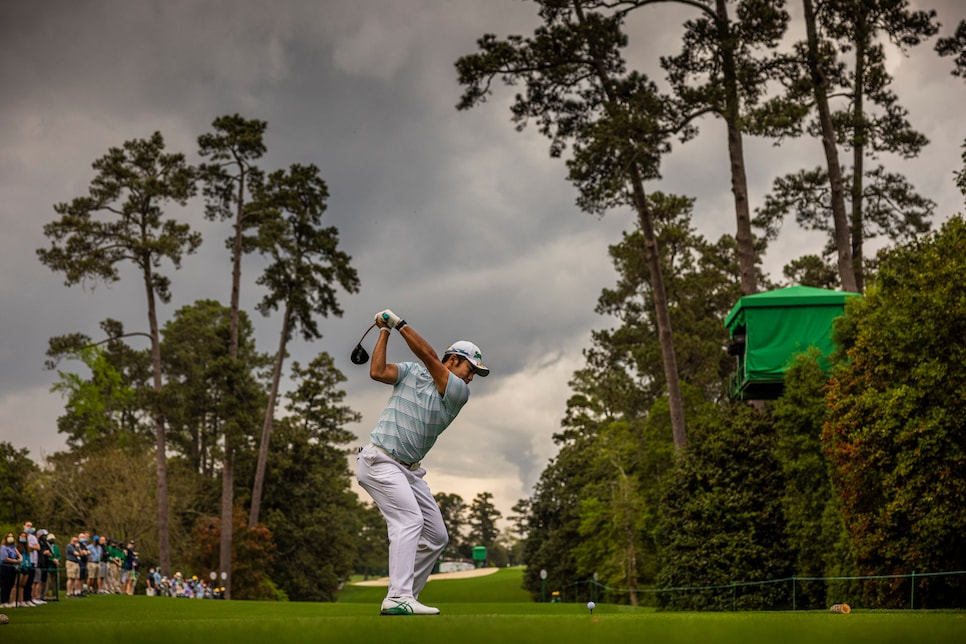 But the men? No majors. Isao Aoki became the first Japanese man to win on the PGA Tour and finished second in a U.S. Open, but zero majors. Jumbo Ozaki won 94 times on the Japan Tour, but zero majors. Tommy Nakajima cracked the top five in the World Ranking, but zero majors. Shigeki Maruyama won three times on the PGA Tour, but zero majors. Shingo Katyama and his cowboy hat finished solo fourth at the 2009 Masters, but zero majors. In 2010, when the USGA paired 18-year-old Ryo Ishikawa with Rory McIlroy, The Guardian dubbed the two the "Jack and Arnie of the post-Tiger era." Ishikawa wore a hot pink jumpsuit on Thursday and dusted Rory by 11 shots over the two days, but we all know who got the upper hand in the years to come.
Instead, it was a man five months younger who'd find quick success in America. Matsuyama is a ball-striker's ball-striker. He needed only to putt decently to have a chance, and he racked up five victories and reached World No. 2 before his 26th birthday. His display on Saturday at Augusta was a much-needed reminder of the player he can be—a guy who can go hours without missing a shot.
His last shot before the delay was a foul ball into the right trees on 11; his first one after it was a punch-fade under a tree to 20 feet. The birdie lipped in. On 12, a dart just right of the flag, to 10 feet. Birdie. On 15, the shot of a day: a towering 5-iron that landed, plopped down gently—thank you, rain—and trickled out to five feet. Eagle. He added two more birdies at 16 and 17 to get his nose even further ahead.
Playing partner Xander Schauffele put it succinctly: "He's an incredible iron player."
But we've always known that. More than any of the laser approaches, it's what happened on 18 that'll have Japan buzzing. He tugged his tee shot into a bunker then missed way long over the green, his Srixon finding an odd resting spot in a roped-off upslope a good 10 yards over the putting surface. It had bogey written all over it. He nipped a low one that took its time getting to the green, then took even more time trickling out to kick-in range.
And so this is now Matsuyama's tournament to lose. He's had chances before—five times he's entered the final round of a major in the top five, and he held a back-nine lead at the 2017 PGA Championship—but nothing like this. His four-shot cushion with 18 to play is the same advantage Dustin Johnson held last year. DJ won by five. But margin of victory does not matter in golf, and a one-shot win will do. For him, and for Japan.
MORE MASTERS 2021 STORIES FROM GOLF DIGEST: