Should Have Run It
Jordan Spieth told a great story about watching the Super Bowl XLIX ending with Michael Greller after the 2015 Phoenix Open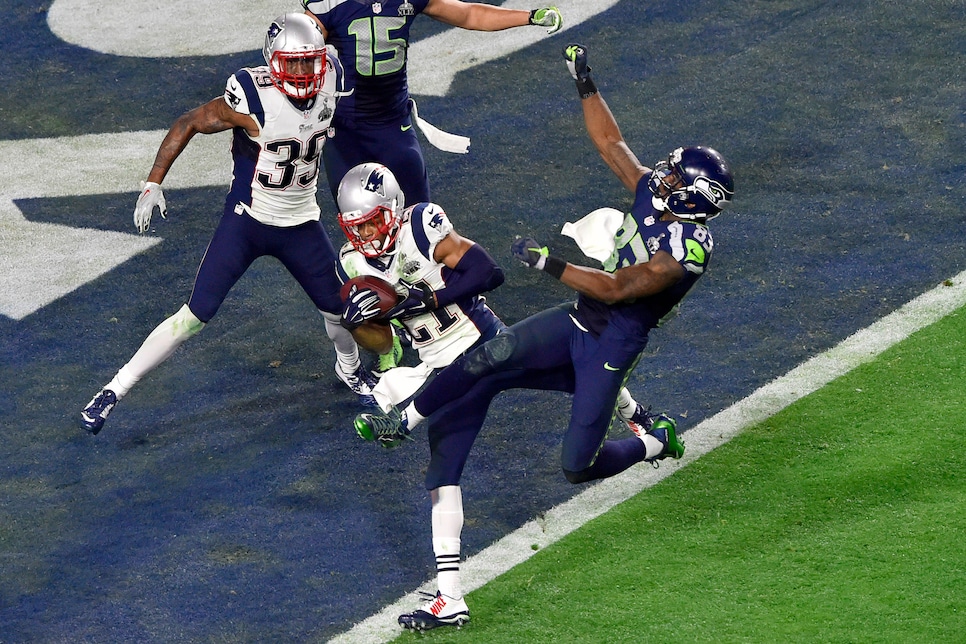 It's hard to believe, but we're about a month from Super Bowl LVII at State Farm Stadium in Glendale, Arizona. Across the country, football fever is approaching its boiling point, even all the way out at Wai'alae Country Club, the site of this week's Sony Open, where Jordan Spieth was asked about his plans for next month's big game. While he doesn't have his kickoff whereabouts dialed in just yet, Spieth told reporters he plans to play in the newly elevated Waste Management Phoenix Open on Super Bowl weekend, located just down the road from the NFL finale. No matter what happens, however, it won't compare to his experience the last time the Super Bowl and Phoenix Open collided in the desert.
Hoo boy, that is one hell of a weekend. Spieth wrapped his final round at the rowdiest venue in all of golf and then casually shot over to the Super Bowl to witness one of the most shocking finishes in football history live and in-person. It just doesn't get any better than that … well, unless you're a Seahawks fan like caddie Michael Greller.
As we all know, they should have #HandedItToBeastMode, but that was then and this is now. Tom Brady is on the Bucs, Russell Wilson is on the beach, and OCs everywhere have burned this sequence into their brains. The odds of anything this wild happening again this year are slim, but here's hoping the pair catch the game for old time's sake. With a little help and a lot of luck, maybe just maybe the Seahawks will one for the Gipper Greller.