Bad Beats
Collin Morikawa's live betting odds during his Kapalua collapse were even crazier than you think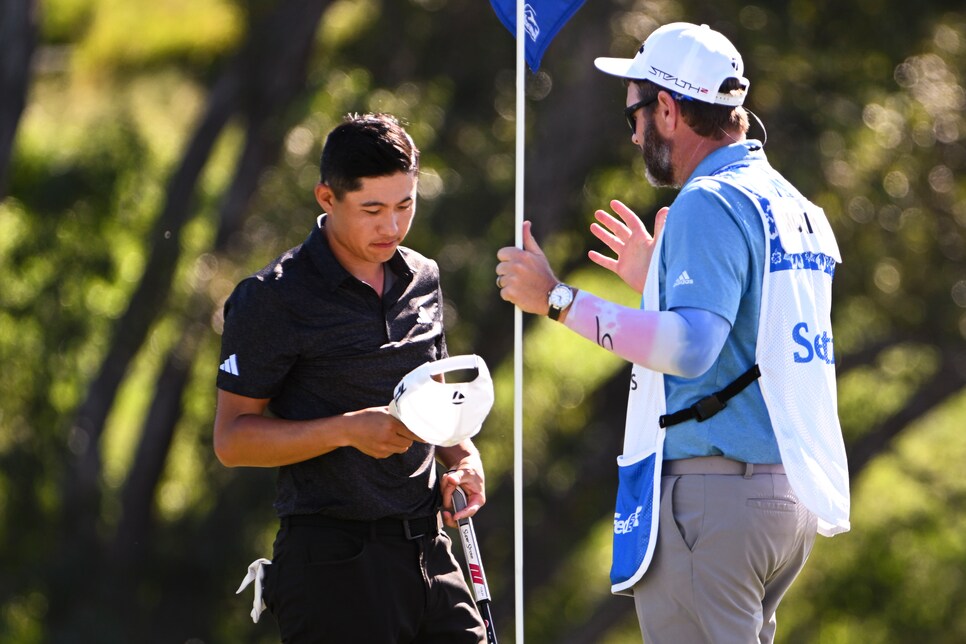 In his incredible young career, Collin Morikawa has drawn comparisons to some of the game's all-time greats, including Tiger Woods. But on Sunday evening at Kapalua, he more closely resembled the Atlanta Falcons. The Super Bowl LI Atlanta Falcons to be exact.
Morikawa entered the final round of the Sentry Tournament of Champions with a seemingly insurmountable six-shot lead that grew to seven with a birdie to begin his final round. In fact, he birdied three of his first five holes and remained in complete control heading to the back nine. But then the proverbial wheels fell off.
Yep, that's -20000 as in MINUS 20 THOUSAND. Meaning to win $100 on Morikawa at that point for winning the tournament, you would have had to risk $20,000. In other words, this was a lock. Or, about as big of a lock as one could imagine.
Those odds via GolfBet compute to Morikawa having a 99.5 percent chance to win. Which is actually higher than the 98.7 percent chance ESPN gave the aforementioned Atlanta Falcons when they had their now infamous 28-3 lead late in the third quarter against Tom Brady and the New England Patriots. Ouch.
Well, ouch if you bet on Morikawa. Especially if you bet on him live during Sunday's final round. If you live bet on Rahm, who at one point got to as high as 80-to-1 odds, you're feeling pretty darn good right now.