Gambling Strategy
10 golfers who will make you money in 2023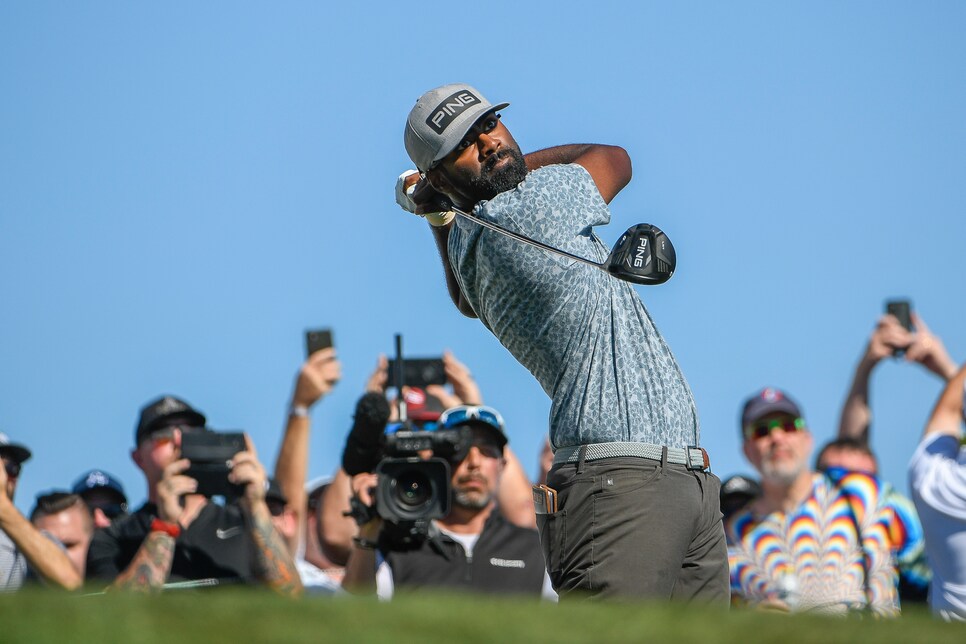 Before the PGA Tour season resumes in 2023, it's worth reflecting on the surprising results of last season. It was one of the chalkiest seasons in history, meaning that more top players (with short odds) won at a frequency that we haven't seen in recent years. According to the RickRunGood.com golf database, more than half of the winners last season (23 of the 44 tour champions) had odds of 30-1 or shorter for their victory. And further to this point, 38.6 percent of winners had odds of 20-1 or shorter.
Over the previous two seasons, only 22 percent of winners were 20-1 or shorter, meaning we nearly doubled that rate last season. The average winner odds were 42-1 in the 2021-22 campaign, compared to 72-1 in 2021 and 2020.
The combination of nine players to win multiple times, plus five successful title defenses, created a "perfect storm" of chalky victors. With natural regression and an influx of talented players from the Korn Ferry Tour, it's unlikely those conditions continue.
Here are 10 golfers who will make you money in 2023.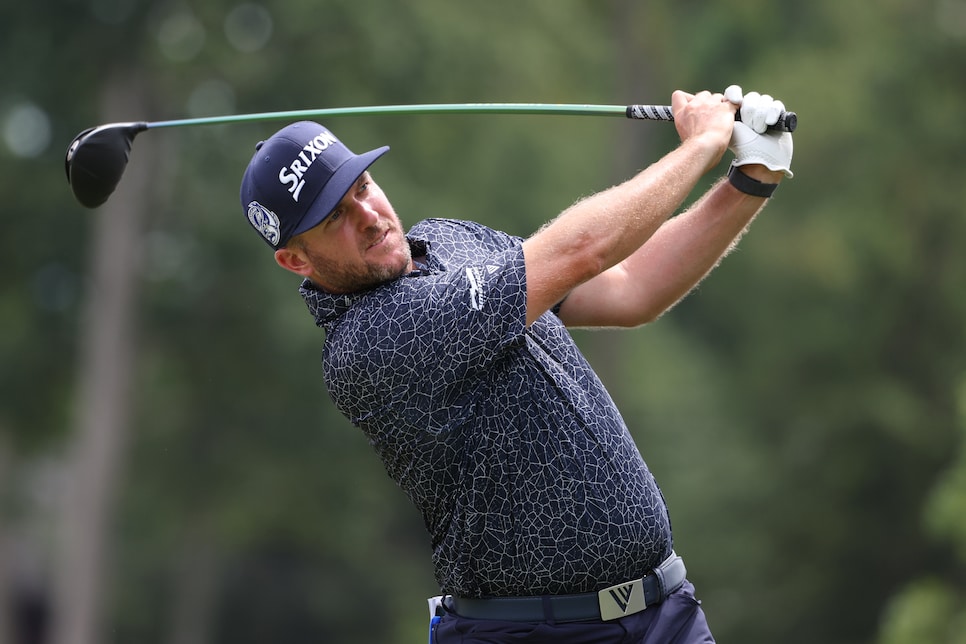 Pendrith's rookie season was slowed by a fractured rib that kept him out of play for four months. Despite missing a chunk of the season, he still impressed Trevor Immelman enough to earn a spot on his International Presidents Cup team.
The advanced metrics are strong in regards to Pendrith who bombs it off the tee—he was 10th on tour last season. Even more impressively, he gains strokes to the field at an elite clip. He gained at least two strokes to the field in 39.7 percent of his rounds last season. Per the RickRunGood.com golf database, there were only 15 golfers who gained that many strokes at such a high rate last season.
Those 15 golfers accounted for 27 of the 48 available wins, including all four majors. The only two on the list who didn't win: Tommy Fleetwood and Taylor Pendrith. I believe Pendrith adds "PGA Tour winner" to his resume this season.
Allow me to step on the rake yet again. I was incredibly bullish on Wise last season, thanks to his elite tee-to-green play and improved putting. Despite not winning last season, I could almost take my same rationale from last year and apply it here.
Wise finished the 2022 season as the 25th-best player on tour from tee-to-green and 81st in putting. That was, by far, his best putting season since 2018 and marked just the second time in the career that he actually gained strokes with the flatstick.
Combine that with his late season run that featured five top-15 finishes in his past 11 starts, and I'm ready to get hurt again!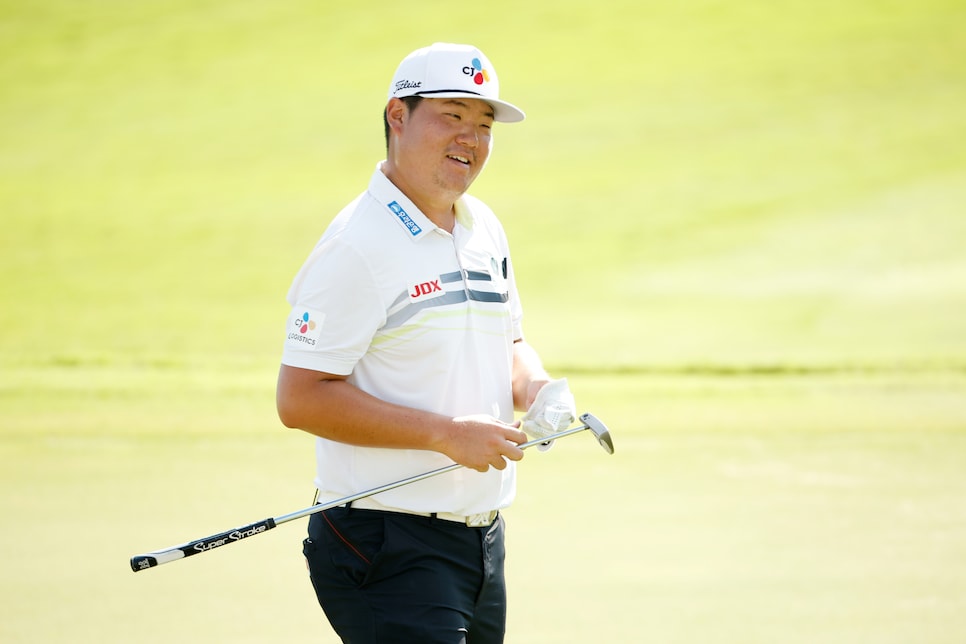 Im will seriously contend to win a major championship soon, and you cannot convince me otherwise. There are few golfers on tour who are both elite and well-rounded, which is how to describe Sungjae Im.
He ranked sixth on tour in strokes gained/total last season, behind only Rory McIlroy, Matt Fitzpatrick, Will Zalatoris, Justin Thomas and Scottie Scheffler, i.e., five golfers who accounted for 10 wins and three majors in 2022.
Im's worst category was SG/approach, where he finished 45th on the year. His two career wins have come at the Honda Classic and the Shriners Children's Open, which could not be further from one another in terms of scoring difficulty. He can win in all conditions, and he can compete in all fields. He's ready for his next breakthrough.
If you drive the ball well on tour, you're going to set yourself up for a lot of success. There are only a handful of golfers who drive it better than Buckley—Rahm, Pendrith and Cameron Young to name a few. He has gained strokes/off the tee in 17 consecutive events and he started to find his form last summer. From the U.S. Open through the end of the year, Buckley gained 0.79 strokes per round over 52 rounds. There were only seven other golfers on tour who played that well over that many rounds. He's finding his stride—and setting up for a big year.
If you like "boom or bust," meet Callum Tarren. He has an unbelievable streak going over his final 15 events of 2022. He's either missed the cut or finished inside the top 27 in all of them. When he has his good stuff, he can climb up the leaderboard, notching four top-15s during that stretch. He punctuated his year with a T-2 at the RSM Classic, and his advanced metrics have him trending upward heading into the new year.
On a tour where most players want a robotic, repeatable motion, Theegala is an artist. He's a feel player who relies on raw talent over technical checkpoints. With that in mind, Theegala is going to be a volatile golfer in the upcoming season. There will be weeks he looks lost and weeks where he has everything dialed in.
The upside is clear as Theegala gained at least nine strokes to the field in five different events last season. For comparison, two-time winner Max Homa gained that many strokes to the field in just four events last season. Theegala has been putting himself in position to break through, and it seems likely that he does it soon.
Sure, the fifth-ranked player in the world isn't going to sneak up on anybody, but let me explain why his upside is very high for 2023. Rahm did some historic things last season—and not really in a great way. He became the 12th golfer in the ShotLink era (since 2004) to gain at least one stroke off the tee per round. The other 11 such seasons resulted in an average of 2.4 wins and a 3.9 finish on the money list. Rahm won just once—the Mexico Open in one of the weakest fields of the year as a +350 favorite—and finished 15th on the money list. Common sense tells us that Rahm is due for better "win luck" in the new season.
If Rahm does cash in a victory this season, it'll likely be more valuable. Rahm had a run of 11 straight events with outright odds of +900 or shorter. Since that streak ended at the 2022 Players Championship, Rahm was priced in the single digits only twice in his final 12 events of the year. Oddsmakers are letting Rahm drift further down the board than we've seen as of late.
For the first time in his young career, Morikawa completed a PGA Tour season without a victory. Don't feel too bad for him, he still earned eight top-10 finishes and made nearly $5 million on the course.
On the bright side, he managed those top finishes despite battling putting woes and struggling to hit his patented cut shot. As far as the latter goes, it appears he's found that feeling again and gained 22.02 strokes on approach in his past five measured PGA Tour events.
Though the poor putting still nags him at times, he's capable of having the hot putting week. He gained at least two strokes/putting on seven different occasions last season, per the RickRunGood.com golf database. With his odds creeping into the mid-20s during the summer, this is an excellent opportunity to buy low on Morikawa before his next victory.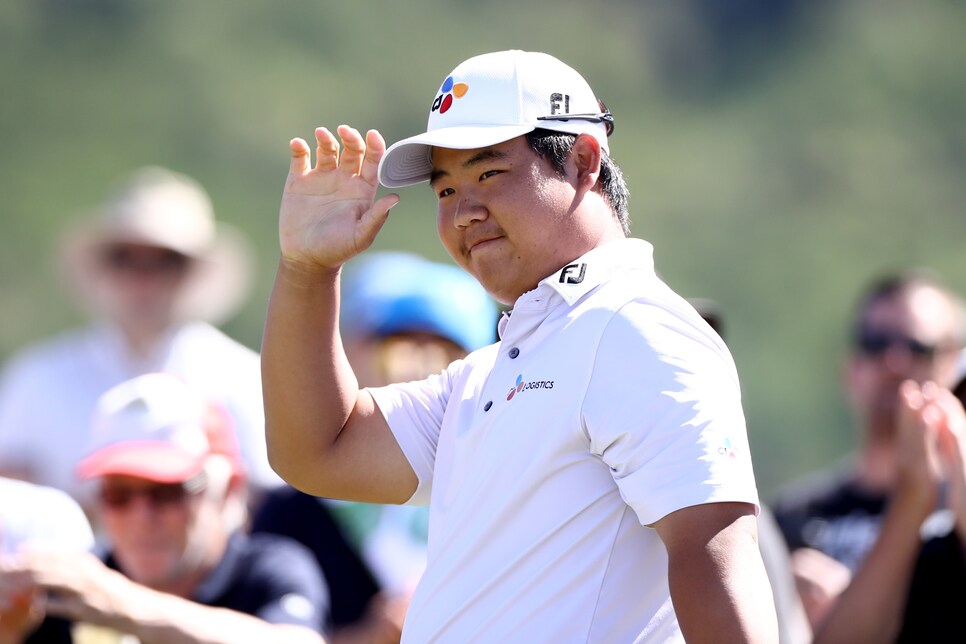 Tom Kim burst onto the scene with a 23rd-place finish at the U.S. Open and a third-place finish at the Scottish Open, before parlaying that success into a victory at the Wyndham Championship. In only eight PGA Tour events since June, Kim piled up five top-25 finishes, including three top 10s.
It's a dangerously small sample size, but Kim flashed brilliance last season. Over his final seven events, he gained a staggering 26.3 strokes on approach and only lost strokes off the tee once. He's a ball-striking maniac who can catch fire with his putter. At only 20 years old, we are going to learn a lot about Kim this season, and we might just learn that he's a bonafide star.
Hoge isn't necessarily an elite all-around golfer, but he has an elite skill-set that lends itself to success on the PGA Tour. He's one of the best wedge players on tour, ranking third on approaches from 100-125 yards and 12th from 50-125 yards last season. His approach play in general gives him a ton of birdie opportunities (birdie putts from 15 feet or closer). Over the last 100 rounds, he's had more birdie opportunities per round than Collin Morikawa, Scottie Scheffler and just about everyone else on tour. It's a highly correlated stat to success, and Hoge is excellent in that area.