DFS/Betting Advice
10 golfers who will make you money in the new PGA Tour season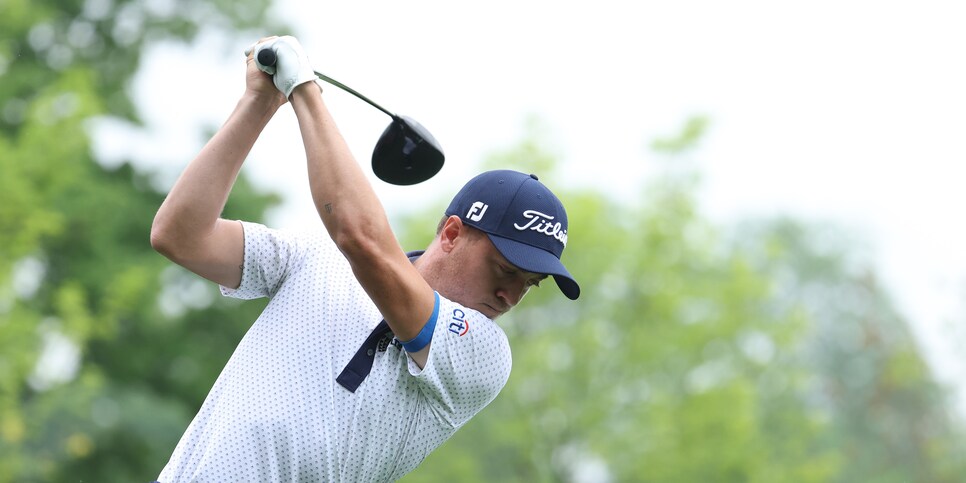 With so many golfers on the PGA Tour—particularly a lot of new names this season from the Korn Ferry Tour—making decisions for your betting card or fantasy lineup each week can be really difficult. The process gets much easier, however, when you know how to identify a golfer who's on the verge of success.
History (and math) shows that being an elite ball-striker on the PGA Tour is the quickest way to the top of leader boards on a regular basis. Gaining strokes off-the-tee or on approach is the solid foundation that every golfer on tour strives toward. Putting is much more volatile with the best putters in the world routinely having bad weeks, and the worst putters in the world sometimes have great weeks.
Additionally, when making wagers or rostering golfers, you're often looking to find "upside." Is this golfer's ceiling good enough to win? For many on tour, the answer is simply "no." This article looks to find golfers who have a solid foundation with just the right amount of volatility. Golfers that are trending upward and are poised for a breakthrough season.
By his own lofty standards, Thomas had a down year in 2021. His one victory came at the Players, and he didn't really contend at any major. Based on his own goals, Thomas missed the benchmark on 11 of his 14 targets. Despite all of that, Thomas still ranked eighth in SG/total for the season, ahead of names like Jordan Spieth, Dustin Johnson and Brooks Koepka. He failed to gain strokes on the field just once in the entire season—his missed cut at Riviera. Oddsmakers are now letting his odds slip to the mid-20s, which will trigger a nice payday when Thomas returns to the winner's circle.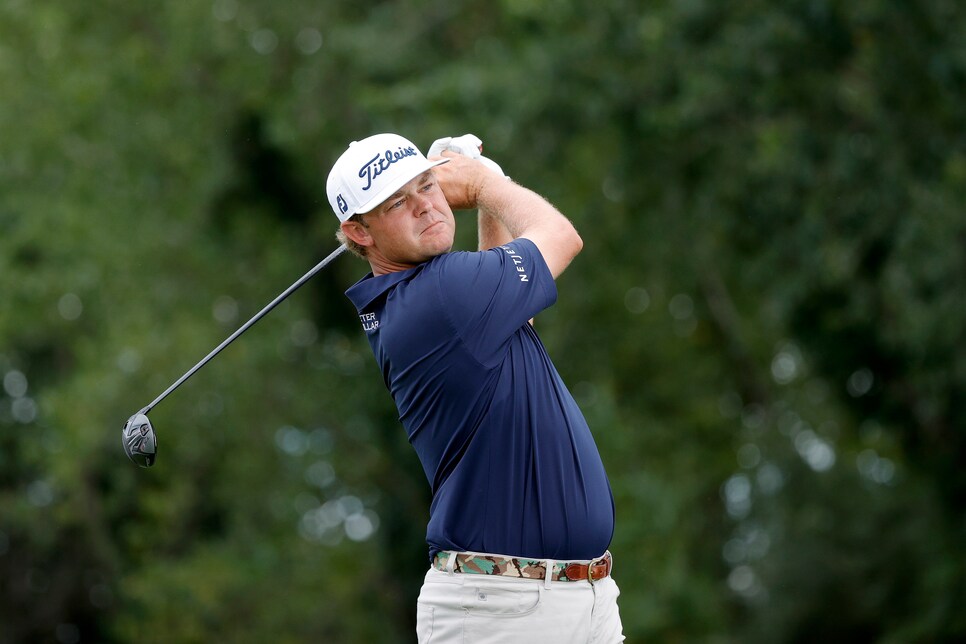 "Value" is a term you'll hear fantasy-golf experts use to compare a player's salary/odds to their results. In short, it shows how many fantasy points each golfer has earned per $1,000 in salary. That way it becomes easier to compare golfers across different ranges of salaries.
Last season, only eight golfers averaged over nine points per $1,000/salary of value. Of those eight golfers, Patton Kizzire returned the most value of any golfer without a victory. Kizzire was routinely priced less than $8,000 on DraftKings and returned at least 72 DraftKings points in half of his starts. Kizzire boasts a putter that can get scorching hot, meaning the two-time tour has a lethal ceiling.
Burns is the most logical "Superstar in the Making." He has all the skills you want to see from the modern player—long off-the-tee, precise with his irons and wedges and one of the best putters on tour. He also has a ceiling that few of his peers can match. Per the RickRunGood.com golf database, Burns gained at least four strokes on the field in 23.5 percent of his rounds last season.
That rate alone is absolutely bonkers, but it gets even more crazy when you see the company that he is keeping. Only Jon Rahm and Bryson DeChambeau gained four-plus strokes in more than 20 percent of their rounds and only six other golfers on tour accomplished the feat in at least 17 percent of rounds. Burns raises the ceiling even higher, gaining five-plus strokes in 12.9 percent of his rounds—the highest mark on tour.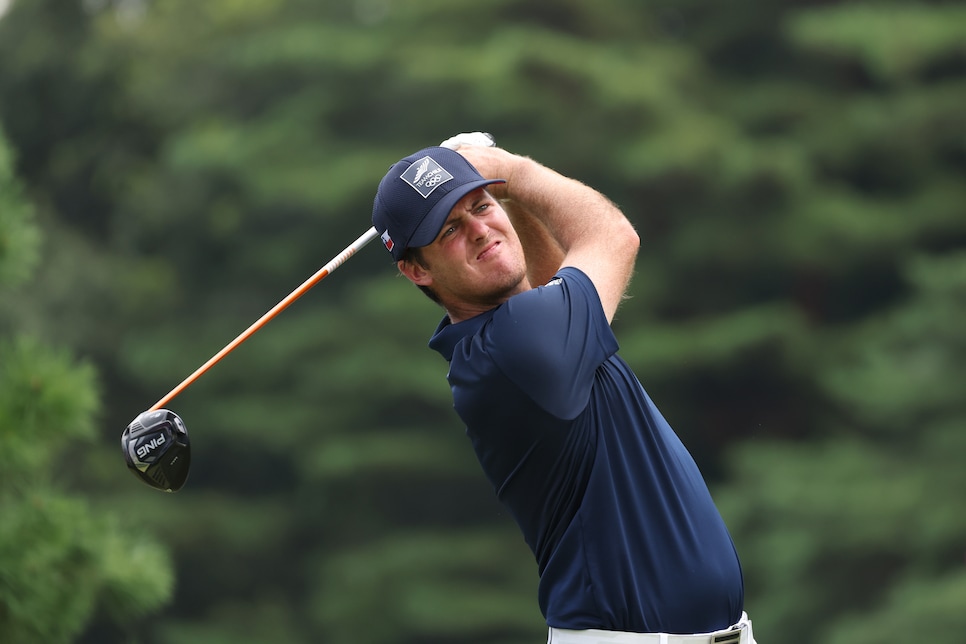 Pereira earned his PGA Tour card last summer after winning three times in one season on the Korn Ferry Tour. Already a proven winner, Pereira boasts the ball-striking prowess that we reserve for the game's elite players. Since his debut in July, only Justin Thomas, Daniel Berger and Viktor Hovland were better ball-strikers than Pereira.
Jaeger spent much of the Korn Ferry Tour season being overshadowed by Pereira and Will Zalatoris, but Jaeger has plenty of game himself. In 35 starts on the Korn Ferry Tour, he won twice and finished runner-up on four more occasions. He finished inside the Top 10 in one-third of his starts and won the regular-season points title. His PGA Tour comp is someone like Webb Simpson. They both rank outside the top 100 in driving distance on their respective tour but still rate out as one of the best players from fairway through green.
Conners is proving to be one of the most consistent fantasy scorers on tour and is showing little sign of stopping. Conners gained—on average—21.5 DraftKings points on the field last season. (Meaning, whatever the average DraftKings score was per week, Conners scored 21.5 more points than that.) Only nine golfers could boast an average better than Conners and those nine combined for seven wins.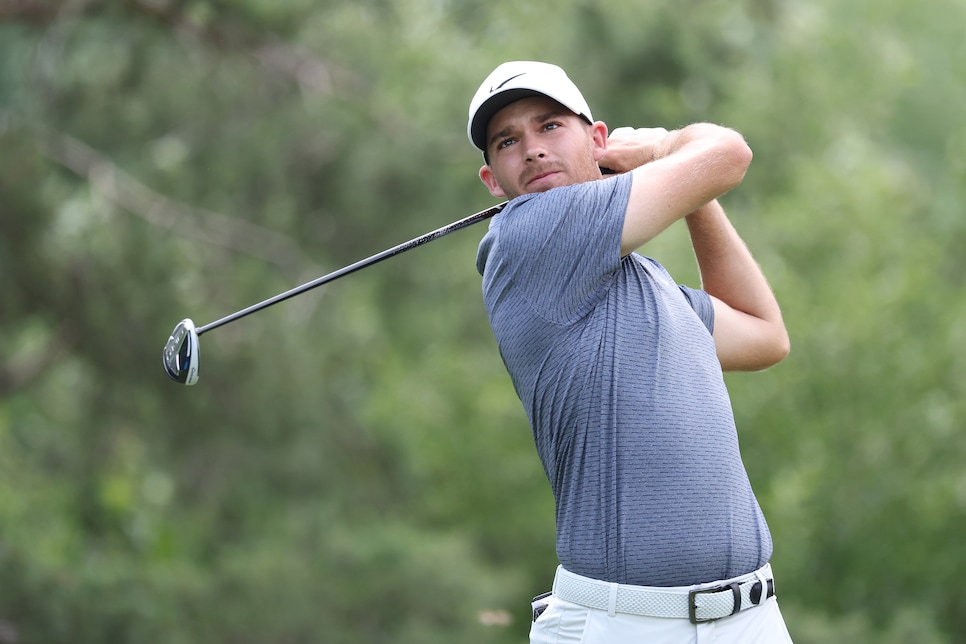 When it comes to fantasy scoring, birdies are paramount. Not only birdies, but birdie streaks (making birdie or better in three consecutive holes) are incredibly valuable for DFS scoring. That ends up as one of the biggest differentiators between a golfer's fantasy scoring position and their finishing position in the actual tournament. Aaron Wise not only makes a ton of birdies, but he makes them in bunches. Only Viktor Hovland notched more birdie streaks per start than Aaron Wise last season. Despite only having three top-10 finishes last season, Wise gained more DraftKings points to the field in 16 of his 23 starts, including in each of his past eight events.
Christiaan Bezuidenhout has been knocking at the door for over a year. Late in 2020, he won back-to-back weeks on the European Tour and flashed some brilliance on the PGA Tour this summer. The South African has made 26 consecutive cuts worldwide with a fifth-place finish at the BMW PGA Championship in his last start (as of this writing). Now with full PGA Tour status in hand, Bezuidenhout will have plenty of opportunity for success this season.
Scheffler is poised to win a big event at long odds this season. The Official World Golf Rankings has a "strength of field" number to determine, well … how strong the field is in a particular event. When that number climbs over 700, you are looking at majors, playoff events and WGCs. Scheffler played 10 events last season that had a "SOF" over 700, and he notched five top-10s. In events that tough, only seven other players gained more strokes per round than Scheffler. In those events, Scheffler's odds often sat near 40-1. When he does breakthrough, it'll come with a significant payday for his backers.
Most handicappers or fantasy players will shy away from Oosthuizen, due to his well-documented inability to win golf tournaments. However, there is plenty of money to be made on Louis, if you're creative. He had eight top-10 finishes in 21 starts last season, the fifth-highest top-10 rate amongst his peers. The key is to deploy Oosthuizen in matchups, top-10 wagers or in Jock MKT (stock market DFS) where he can return a profit without hoisting a trophy.