Podcasts
Scott Stallings invites Scott Stallings to the Masters. Wait, what?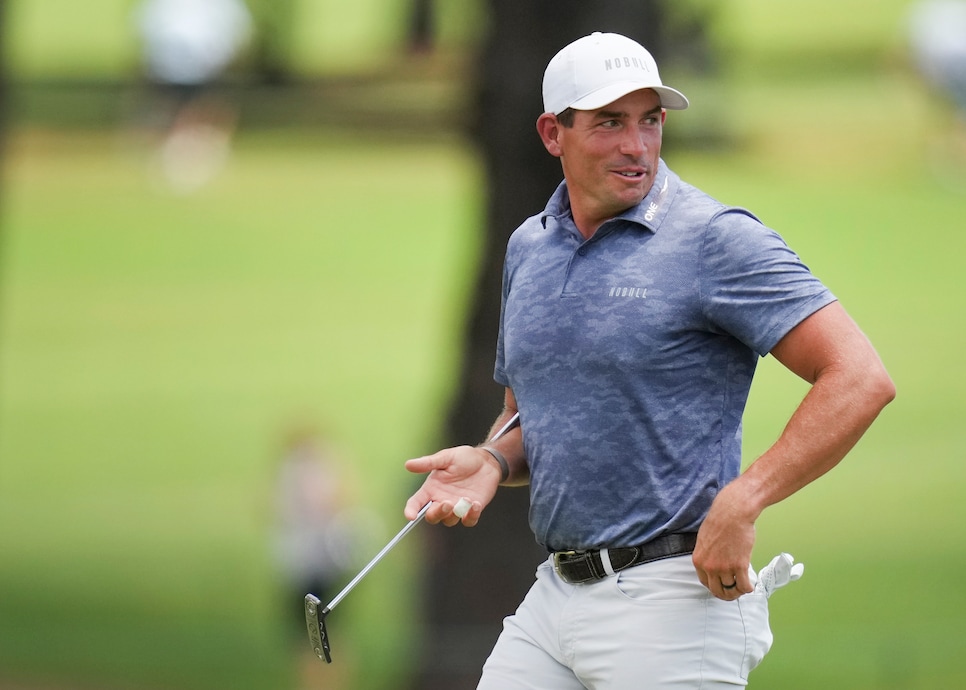 If you're a golf fan and you've been on social media at all in the last 24-to-48 hours, you've undoubtedly seen the Masters mixup story for the ages involving PGA Tour pro Scott Stallings. The short version: Stallings' Masters invitation, a literal golden ticket for any golfer, literally got lost in the mail.
But the story got much stranger, as Stallings' invitation ended up at the vacation home of ... Scott Stallings? That's right, Scott Stallings, a realtor from Atlanta and a self-proclaimed "90s-shooter" on the golf course, accidentally received the three-time tour winner's invite to Augusta National this April. Safe to say there were multiple sleepless nights in Stallings the golfer's home over the holidays.
Stallings the realtor, and his wife, Jenny, which also happens to be the name of Stallings the golfer's wife (you confused yet?), joined myself, Stephen Hennessey and Alex Myers on this week's episode of The Loop podcast to break the whole saga down. The story features a number of twists and turns, as well as a very happy ending that both Stallings families are sure to remember for a lifetime.
We were also joined by Andy Lack, the newest member of the Golf Digest betting panel, which returns this week for the Sentry Tournament of Champions. We previewed the 2023 opener at Kapalua and looked ahead to the majors with Lack, who we're excited to welcome to the team. Please, have a listen to the entire episode below, and please like and subscribe to The Loop wherever you get your podcasts.