Sergio Garcia can't wait to leave the PGA Tour. He made that unmistakably clear last Thursday after a rules official at the Wells Fargo Championship told him—incorrectly, it turns out—that he'd taken more than three minutes to find his ball and thus would be penalized. Garcia has long been linked with LIV Golf Investments, the Saudi-backed and Greg Norman-fronted upstart hoping to loosen the PGA Tour's grip on elite professional golf, but any mystery as to whether he'd actually make the leap evaporated thanks to that hot microphone on the left side of TPC Potomac's 10th hole.
On Tuesday, the PGA Tour announced it was denying all the conflicting-event release requests from players looking to compete in the first event of LIV's Invitational series, outside London from June 9-11. Garcia no doubt was among the interested parties waiting on the ruling from Ponte Vedra. (The full field for that event, a source tells Golf Digest, will be released next week, as will broadcast/streaming plans.) His Wells Fargo tantrum, however, suggests he'll play no matter what. In his own words: "Just a couple more weeks until I don't have to deal with you."
Garcia's desire to ditch the tour where he's earned more than $54 million, it should be noted, has nothing to do with any lost-ball ruling. LIV's events will ostensibly be governed by the same Rules of Golf as every other professional golf tournament, none of which allow a player unlimited time to search for his ball. Why, then, would a Hall-of-Fame bound player and Ryder Cup legend jeopardize his reputation and a future European captaincy?
It begins, of course, with money. Garcia already has tons of it; that doesn't mean he, and everyone else mulling these offers, doesn't want more. Initially, LIV offered players millions to sign up for a number of events at once. After nearly every top player younger than 40 pledged their loyalty to the PGA Tour moving forward, LIV softened its ask. No longer were they seeking commitments for multiple events—now they'd provide opportunities to play in one-off events throughout the year, each of which simply offer more money than any PGA Tour event. The winner of the 48-man, 54-hole Centurion event will take home $4 million for his efforts—more than the $3.6 million Cameron Smith earned for winning the Players Championship, the tour's richest offering—and the last-place finisher will make $120,000 even if he shoots three 83s. And that's in addition to any appearance fee—a non-starter on the PGA Tour—a big-name player might receive.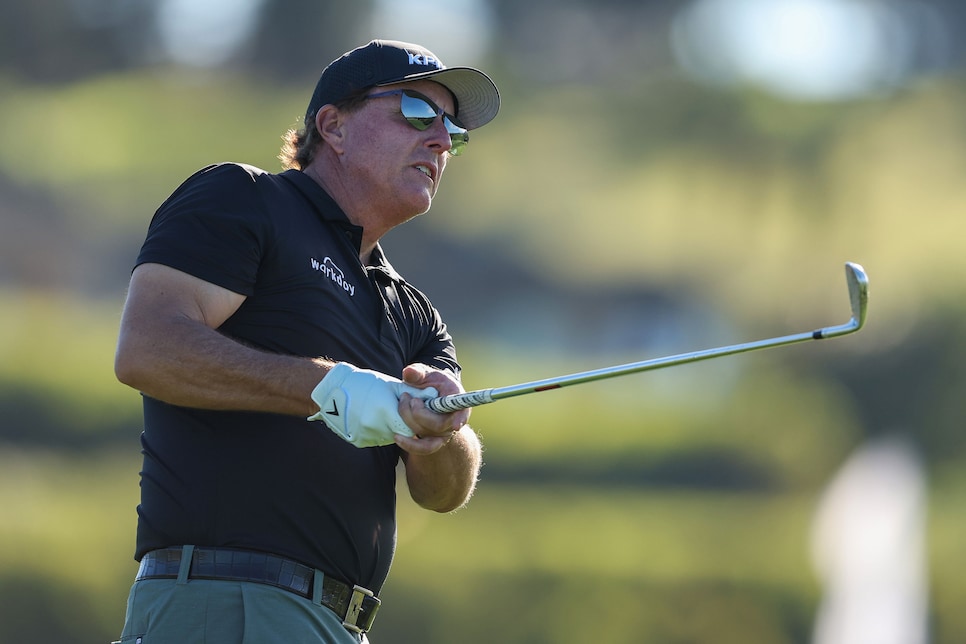 There's also the issue of "media rights," which has been one of Phil Mickelson's chief gripes with the PGA Tour. He believes players should own their own highlights, an increasingly important distinction in the NFT age. It is not clear what LIV's position on media rights would be, but given that Mickelson helped shape the league, you have to think it's more player-friendly than the PGA Tour's. It's no coincidence that the PGA Tour responded with an NFT program of its own.
So, money is the simplest reason—but if it was only about money, the younger guys would go, too, and we haven't seen that happen. At least not yet. Because with that money comes serious reputational risk; just ask Phil Mickelson. Multiple sub-40 tour players have told Golf Digest that they're not willing to jeopardize their future relationship with the PGA Tour or with corporate sponsors and would rather wait to see the fallout the early commits deal with before making any moves. That's a calculated decision. On the flip side, Garcia, Mickelson, Lee Westwood, Richard Bland and the rest of the release-seekers have decided that any PR difficulties are worth it for the cash.
There are two common themes among the names linked to LIV: age and nationality. Most are older than 40, fighting an increasingly uphill battle to stay relevant at a time increasingly dominated by twentysomething bombers. Garcia can still hang with the youngsters, but he's no longer a top-10 player in the world and does not have a top-20 finish in a major since he won the 2017 Masters. Mickelson is in a similar boat; his miracle week at Kiawah looks increasingly absurd in hindsight as he continues to tumble down the World Ranking. Westwood, too. These are men who know their best golfing days are behind them, and they're now being offered more money than ever before to play in golf tournaments where their score doesn't really matter. Imagine an NBA organization offering a past-his-prime player a max contract in the twilight of his career. No matter the source, that's a difficult offer to turn down.
Mickelson aside, the biggest names linked to LIV are non-Americans. It's no coincidence. There's long been a feeling among internationals on the PGA Tour that world golf is too U.S. centric, that the PGA Tour holds too much power. There is serious appeal in an entity that promises a truly global and limited schedule that would allow these guys more flexibility to spend more time with their families outside the United States. And Europeans already have familiarity with Saudi involvement in sport; the nation's recent investments in sport have seen it sponsor a Formula One race, buy an English Premier League team and host tennis tournaments, boxing matches and wrestling events. They may not agree with everything the Saudi government does—we'd like to think they don't—but they've seen many top athletes compete in events in Saudi Arabia or sponsored by Saudi Arabia. And many of these guys have already played in Saudi Arabia, back when the European Tour sanctioned the Saudi International. They've already ripped off that Band-Aid. In their minds: If it was OK then, why not now?
Of course, LIV has no appeal without the cash, and that's the principal reason guys are ready to make the jump. But it's not the only reason. You may still think they're spineless sellouts; such is your right. Our hope is only that you now know more about why men with such an incredible life are so amenable for change.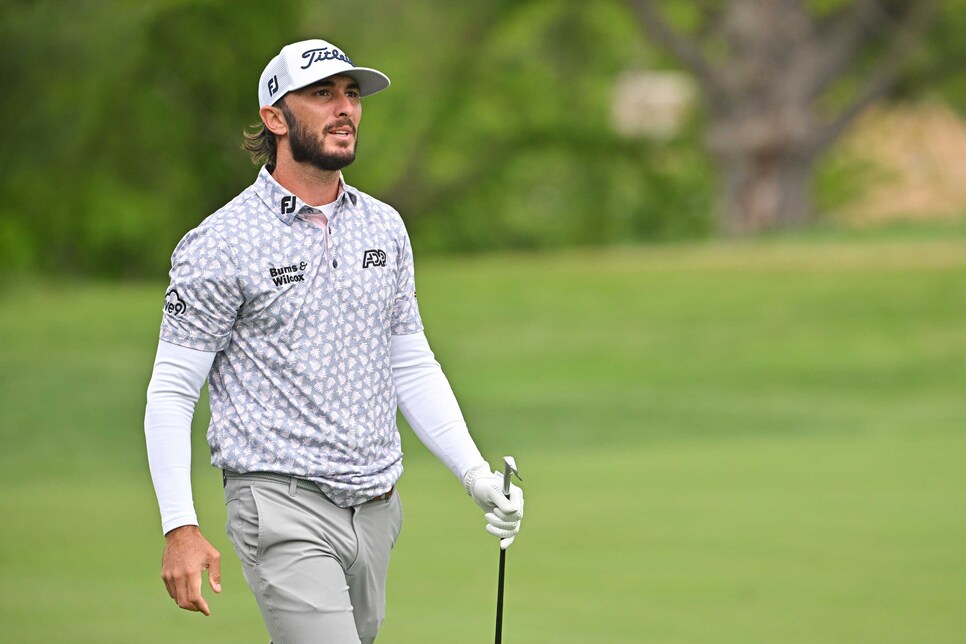 —Max Homa's always a popular winner, and social media celebrated his Wells Fargo victory as though it was a major. The 31-year-old has four victories since May 2019 and a legitimate shot to make this year's Presidents Cup team, which will take on the Internationals at Quail Hollow, where Homa won his first event. Gone are the days when he was known chiefly as the Twitter Guy.
—This week's AT&T Byron Nelson at TPC Craig Ranch has drawn an unusually strong field, with seven of the top 15 teeing it up the week before the PGA Championship at Southern Hills. Scottie Scheffler will make his first individual start since his Masters victory—he played the Zurich Classic with Ryan Palmer the week after Augusta—and the Dallas resident will do so close to home.
—PGA of America CEO Seth Waugh acknowledged that he'd spoken with Mickelson multiple times about a potential return to competition at Southern Hills next week. Lefty, who would be defending his title at the year's second major, has not played on the PGA Tour since January. He remained on the PGA of America's official list of participants released on Monday. So did Tiger Woods. Both men could still withdraw, but all signs point toward both being on-site in Tulsa.
—Thorbjorn Olesen won the Betfred British Masters in the most dramatic fashion possible, canning a 30-foot eagle putt on 17 and a 36-footer for birdie on 18 for a one-shot victory. It's quite the comeback for the Dane, who was arrested in August for allegedly sexually assaulting a woman on an airplane. He was cleared of all charges in December.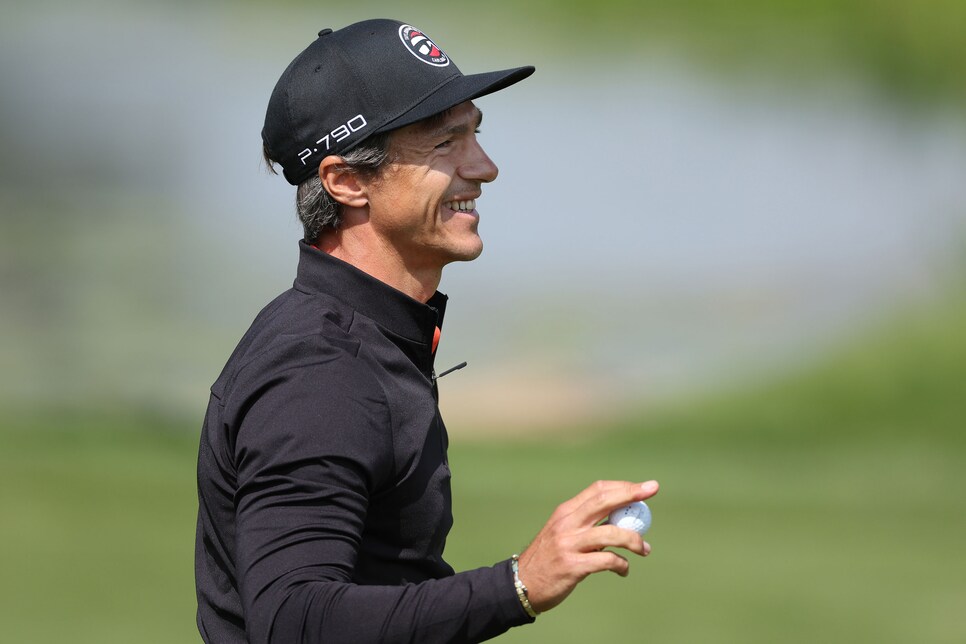 —The DP World Tour heads to Belgium this week for the Soudal Open, an event with a purse of roughly $2 million. The Old World tour finds itself in the unenviable position of holding little leverage in the LIV Golf vs. PGA Tour battle. According to various reports, dozens of DP World Tour players have applied for a release to play in the first LIV event, chasing a payday far greater than they could earn on their own tour.
—Brent Grant won the Simmons Bank Open for the Snedeker Foundation on the Korn Ferry Tour and promptly broke down into tears. Victories on the KFT almost always lead to a PGA Tour card, so it's a stage for watching lives change in real time.