Legend In The Making
The Open 2021: There is a very good chance this Collin Morikawa feat will never be equaled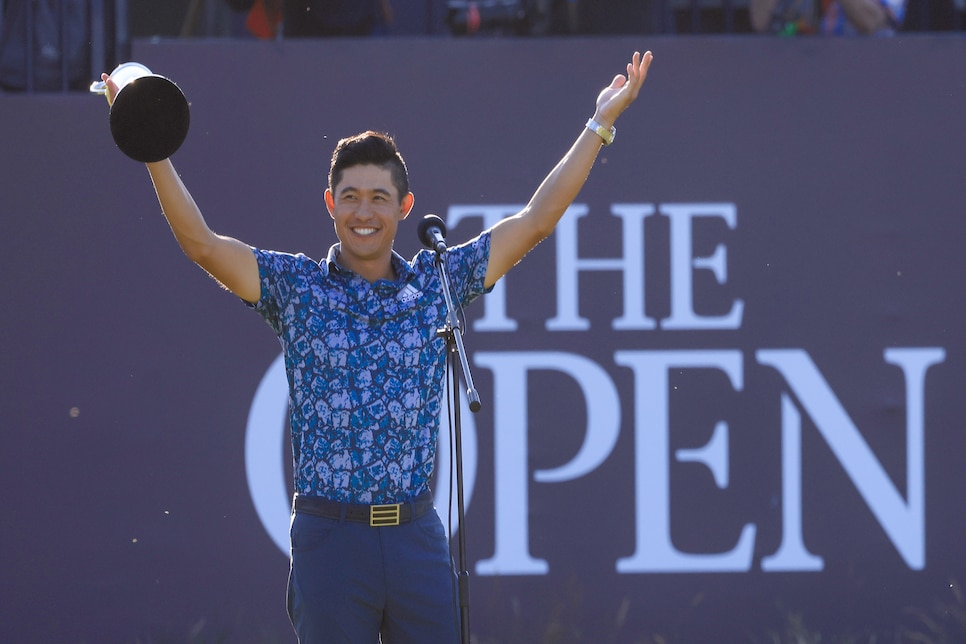 As is the case after every major, the #stats and #numbers are pouring in at a fast-and-furious pace. Even more so after this 149th Open Championship won by Collin Morikawa, who continues to rewrite the record books with this remarkable start to his career.
So, where do we even begin? First, we should mention that Morikawa did not make a bogey over his final 31 holes, the third-longest bogey-free streak to finish a tournament by a major winner. It was an eerily similar door-slamming to his 2020 PGA Championship victory at TPC Harding Park, where he went bogey-free on his final 23 holes.
Both times, he had to come from behind to win, trailing by two at the PGA heading into Sunday and trailing by one at Royal St. George's. And yet, both times, by the end of Sunday it felt like he was the one in control the entire time, flashing a Tiger Woods-like ability to make the pack come get him. Strangely enough, he did join Woods in this elite club with his win Sunday:
The Tiger comparisons don't end there, either. The win puts him in another exclusive club of players to pick up two majors before the age of 25 since 1934. The club includes Woods, Jack Nicklaus, Rory McIlroy, Jordan Spieth and Seve Ballesteros.
He also draws Woods comparisons with his elite iron play and clutch putting, in addition to seeming wise beyond his years. Prior to the tournament, Morikawa told Golf Channel's Todd Lewis that he wasn't at Royal St. George's to "experience the Open." "I show up to tournaments, I show up to venues—this is a little different, a little far from home—but the belief is still there. End goal is obviously to win." Sound like anybody else we know?
Like Woods, he's also already winning at an insane clip, perhaps at an even more insane clip than Woods did early in his career:
The only other man to win two majors in his first eight starts? Bobby Jones, per golf stats guru Justin Ray. It took Woods 18 majors to get two, though six of those were when he was still an amateur.
And yet, all these feats could wind up paling in comparison to another pointed out by Ray on Sunday afternoon, one that literally puts Morikawa in his own class. With his Open win, he is now the first player to win two different major championship debuts:
That is, to put it simply, utterly insane, the type of feat that could prove to be unequaled in golf history. Twenty or 30 years from now, that could end up in one of those "unbreakable golf records" discussions, barring the emergence of another 24-year-old-going-on-40 type guy who wins a pair of major debuts. It goes against all conventional thinking if a player needing experience in the four big ones before he's allowed to bag one, or two, in Collin's case.
MORE OPEN CHAMPIONSHIP 2021 STORIES FROM GOLF DIGEST: