Aloha
Peyton Manning told an all-time Bill Belichick-Pamela Anderson Pro Bowl story on Manningcast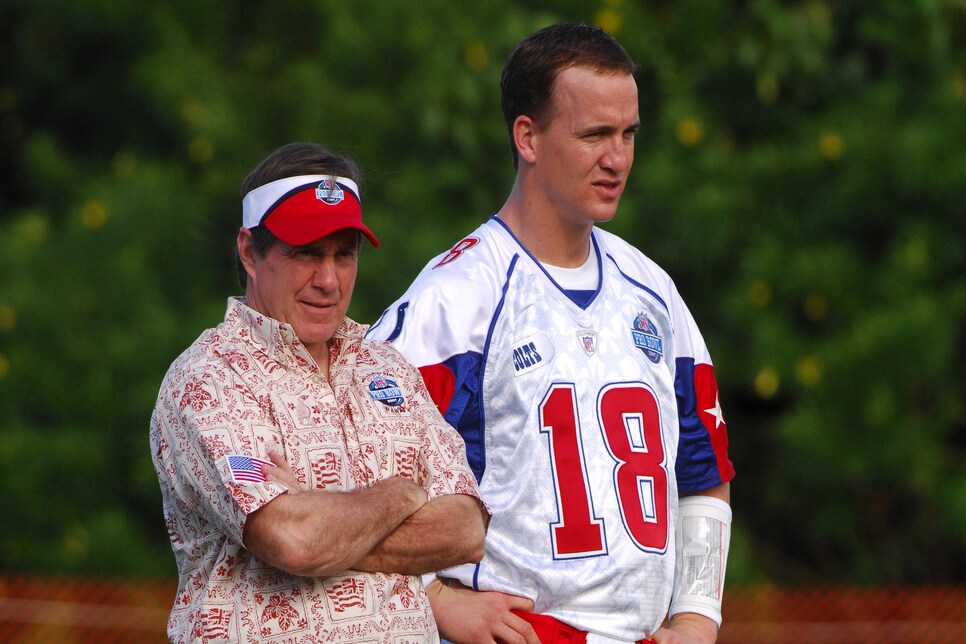 On Monday night, the New England Patriots trekked down to the desert and took care of the Arizona Cardinals 27-13 to keep their playoff hopes alive. It was a big dub for Bill Belichick and Pats nation, but the future Hall of Famer was winning off the field as well, with Peyton Manning sharing a few choice Belichick yarns on ESPN's Manningcast.
Diabolical. Savage. Petty. Iconic. All the things we have come to know and love (and sometimes loathe) about Belichick. If you thought that story was great, however, just wait until you hear the one Manning told next, which involved a long snapper, Pamela Anderson, and the Pro Bowl.
BILL! YOU WILEY OLD DOG! How a long snapper was dating Pamela Anderson and why Bill thought she would accompany him to the Pro Bowl are mysteries sociologists will puzzle over for years to come, but let's not get bogged down in unknowns. What we do know is that Bill Belichick was not f—king around. Not because he had a thing for Pam. Because he thought his guys did and that it would get them fired up. Because he was there to win that damn Pro Bowl because winning is the only thing that matters. Genius? Deranged? As always with Belichick, it's all a matter of perspective.