U.S. Open 2023
U.S. Open 2023: Pace of play, winning score, Phil Mickelson's chances and 4 other things we're watching for at LACC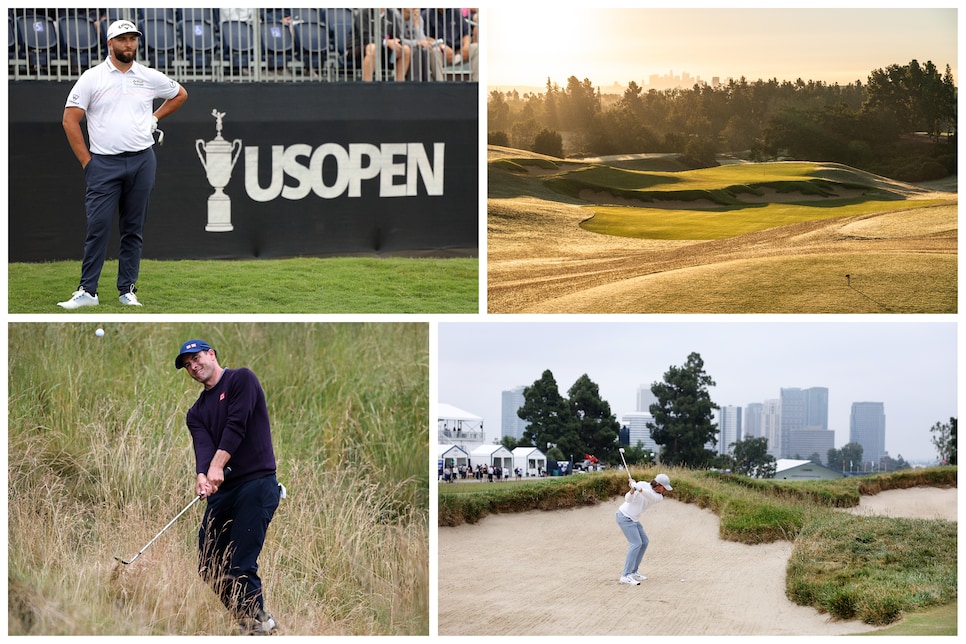 LOS ANGELES — It is, not even arguably, one of the most anticipated major championships in recent memory. Put the U.S. Open on the untested track that is Los Angeles Country Club's North Course, in the middle of a metropolis, at a most critical time in the history of the game, and we can expect nothing less than a Martin Scorcese masterpiece.
The buzz is palpable. Players are already raving about the potential for this test, the USGA is beaming about what it's created here, and even jaded golf writers are walking around with wondrous looks on their faces.
"I've said all along," one veteran tour player intimated, "that this has everything to be one of the best U.S. Opens ever."
He stopped for a beat and then added, "There's only one group of people who could mess this up."
That was directed at the USGA, of course, which hasn't always had success in delivering amid great anticipation. But there has clearly been earnest thought about what this new-look national championship could be, and all signs as of now are pointing to a truly special week.
That said, we've got some things we're most looking forward to when the first balls are struck on Thursday.
In considering that, the analysis begins with: Who does the course and the setup favor? And that's what is great about this first U.S. Open at LACC. We don't really know. There is no track record to go on, and even the Walker Cup isn't a very good barometer because it was match play.
One tour player told me that every event favors the bombers, because they can simply move the ball closer to the green and have shorter clubs in their hand. But at LACC, where the fairways are wider and firmer, even the shorter hitters would seem to have scoreable clubs in their hands, so it would seem to come down to hitting LACC's tricky greens, because there are loads of trouble if you miss into the sand or barrancas.
Having said that, then premier scramblers would seem to have an advantage, too. At this point, it would certainly seem like LACC North is going to present a fully rounded test, and if you're looking for a single favorite, no one has more of the tools than Jon Rahm. Scottie Scheffler fits the bill if his putter cooperates. So does Collin Morikawa, who played in the Walker Cup. Matt Fitzpatrick might have a great shot at defending. SoCal native Xander Schauffele always seems to be on the mix.
We're not telling you anything you don't already know, but one of these surely figures to be in the mix on Sunday.
What will the winning score be?
Max Homa, who shot a 61 at LACC in winning the 2013 Pac-12 Championship, said this week that Justin Thomas was playing so well in a practice round that if he'd played 18 holes, he might have shot 61. He said that, of course, with the caveat that it was only Tuesday, and the USGA doesn't show its cards until Thursday morning.
But with the fairway width here, scores in the mid-60s seem fully possible. It would be a matter of anybody putting more than one of those special rounds together. That, too, seems likely. The last three Opens have been won with a six-under total. Maybe we're way off base, but it just feels like the champion might double that at LACC.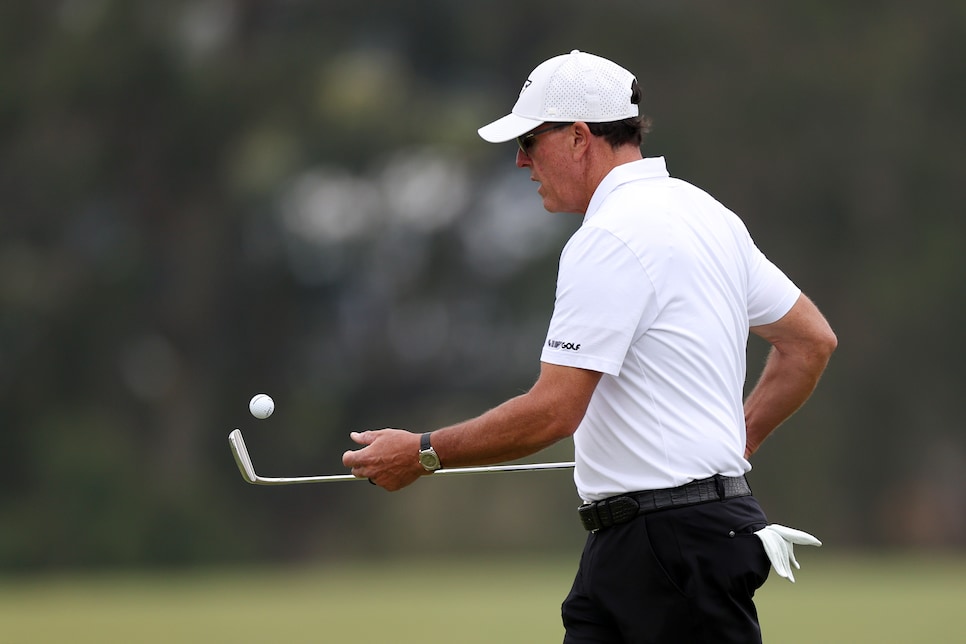 For Phil Mickleson fans who hoped to see him practice, Wednesday was the day. After getting in some work at LACC last week, Lefty didn't appear again until the day before the first round and went out to play with a group that included Rahm.
This is Mickelson's 32nd start in the U.S. Open, and his 32nd attempt to win the one major title that has eluded him. The saga is notable for a record six runner-up finishes and some infamous moments, such as Mickelslon striking a moving ball in utter frustration at Shinnecock in 2018. In the last eight U.S. Opens, Mickelson hasn't sniffed contention. He's missed the cut two of the last three years, and he's a combined 34 over in his last eight Open rounds.
The inclination would be to think that with this U.S. Open in California, where Mickelson has won so much on the PGA Tour, he might have a chance. But the conditions at LACC—Bermuda rough, bent-grass greens—are far different than any pro venues in the state. The counter to that is that the fairways are far wider than in any other Open, and we know Phil could use the room, and Mickelson's short-game prowess may serve him well around the greens.
We already know that Phil, who turns 53 on Friday, thinks that LIV Golf is keeping its members fresher for the majors, and he was able to crow about that after Brooks Koepka's win in the PGA. Now would be a good time for Mickelson to prove that for himself.
There was a forecast about a week ago that gave L.A. a chance to reach the high 70s by this weekend. But as much of the spring has gone, SoCal's hopes to see some sunshine were dashed. The June Gloom continues, and it's supposed to be cloudy and relatively cool (high 60s, low 70s) for the entire tournament. There was even (gulp) a forecasted chance of thunderstorms (signs of the apocalypse?) earlier in the week, but now the chances of rain are in the single digits.
The cooler temperatures are likely to keep the USGA from getting the course as firm and fast as it wanted to, and the players are probably loving it. It's not going to play "soft," by any means, but the fairways aren't going to run like a speedway either. Too, the overcast generally keeps the wind down, so it may not be much of a factor either.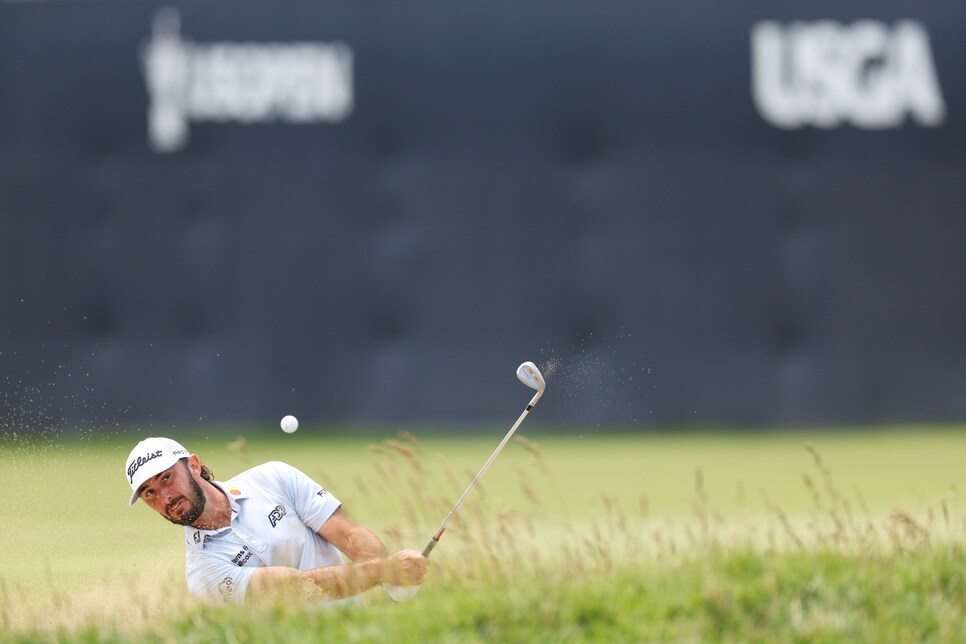 Picture Max Homa driving down Sunset Blvd. to LACC in a convertible singing Randy Newman's "I Love L.A." The guy is as hometown as it gets, though that would normally be a thin reason to favor him at a major … except he's already won at LACC in the 2013 Pac-12 Championship and shot a 61 in doing so.
The vibes have to be fantastic for Homa, who achieved one of his childhood dreams by capturing the 2022 Genesis Invitational, just a few miles from LACC at Riviera. But the pressure has to be enormous, too, especially considering Homa's unimpressive results in all majors. Too, home games are always tough when you're trying to avoid the distractions. As he is so good at doing, Homa summed it up in one sentence: "Just got to control what's between my ears."
How will the par 3s play?
It's the most buzzy question going into the competition. There are five par 3s at LACC, and as we've documented, there are two (7 and 11) that will play at more than 280 yards for at least one round, and the 15th will be set up at around 80 yards for at least one day.
By sheer numbers alone, it figures that the par 3s will have an enormous impact on how the tournament plays out. How great would it be to see the contenders come down the stretch on Sunday, and their fates rest on how precisely they can dial in a lob wedge off the tee at 15?
Are we going to see ungodly long rounds?
The answer depends on your definition of slow, considering this is a major with 156 players on one course, but the short answer is: Pack lunch and a pillow. The issue at LACC has much to do with the routing, especially on the front nine, where a drivable par-4 (No. 6) is followed by a long par-3 (No. 7). There is no way around having a lot of wait time at those. And the same is true for the 290-yard 11th. Heck, just walking to the green is going to take some time.
John Bodenhamer, the USGA's main setup man, has a clear answer to the issue: It's what architect George C. Thomas gave them, even if in the 1920s he didn't envision a modern U.S. Open being played at LACC.
"We go to the greatest venues, and we let them be what they were intended to be," Bodenhamer said. "One thing you will see that's just part of the architecture–we weren't going to change it—is pace of play.
"… We know we've done the study with our colleagues in the equipment standards department, the scientists and the engineers in the USGA, those really smart folks that figure out things like where pinch points are on golf courses that host the U.S. Open."
Bodenhamer said they've done over 520 simulations.
"It's like being out on the 405 [freeway]," he said. "With 156 players, you can only get so many folks on the highway, and when something happens there's nowhere for them to go, but we'll manage it. We're on top of it."
MORE FROM GOLF DIGEST @ THE U.S. OPEN