Social Media
Photos: The Week in Golf Instagrams
Congressional Gold, iron casualties and a lazy morning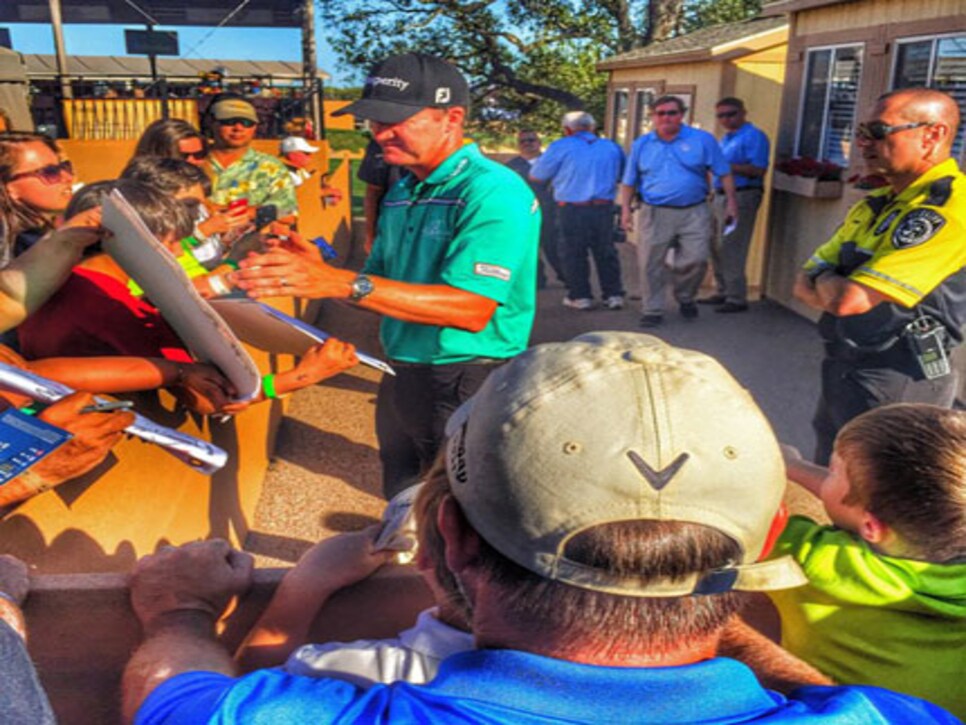 GOLFS a BEACH @golfsabeach
Congratulations Mr. 2015 Valero Texas Open @jimmywalkerpga
MARKi GOLF @markigolf
Congratulations to the beautiful & talented @cristiekerr on her win @ the Kia Classic An incredible final rd -7 par 65
Speaker John Boehner @speakerboehner
Congrats to @jacknicklaus for receiving the Congressional Gold Medal.
Keegan Bradley @keeganbradley1
Forget it ...
Golf Channel @golfchannel
TPC San Antonio: Keeping equipment companies in business. Phil Mickelson & Troy Merritt (pictured) each had iron casualties during yesterday's first round of the #ValeroTexasOpen.
Jillian Stacey @jillianfstacey
Bakers Bay, Grand Guana Cay, BahamasBakers Bay!!
Jonathan Wall @jonathanrwall
Found this middle school yearbook at my grandparents' house. This guy look familiar? He has four @pgatour titles in the last two years.
Clifton Booher @boo_her
With the loss of 250 plus trees #bendcc is still #amazing #golf #oregon #getoutside #whyilovethisgame @seamusgolf @jonesgolfbags @amy_booher
Michelle Wie @themichellewie
Kia Classic - Carlsbad, CA
NERDNATION @stanford
Ashley Mayo @ashleykmayo
Throwing it back to a year ago this weekend, when a super cool dude asked my sister to marry him
ch3golf @ch3golf
@bkoepka and Pops!
Paula Creamer @paulacreamer1
Great afternoon at the beach with Studley man. Not sure who is taking who for a walk but we had fun! #StudleyMan
Billy Horschel @billyho_golf
Skylar and I being lazy this morning. We don't want to get out of bed yet! #lovemylife