Golf instruction
Max out your power and still find the fairway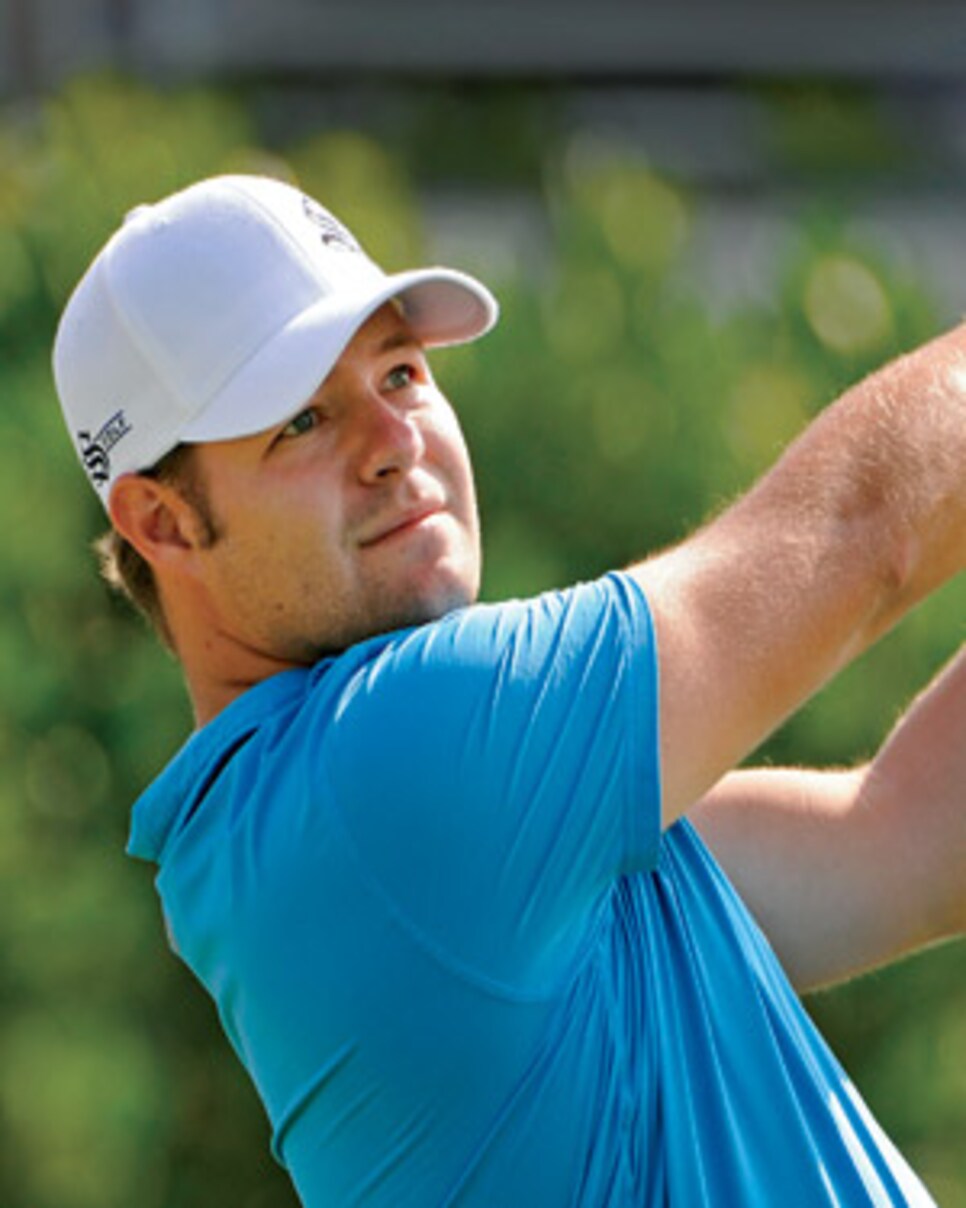 Max out your power and still find the fairway
CREATE GOOD STABILITY
I can't think of many sports where you make an athletic move with your feet close together. That's why I like a nice, wide base. It keeps me balanced, which is a huge factor in driving. You can shift your weight and turn without losing your footing. One more thing: I hear people say to keep your grip light. My feeling is, you should keep your arms relaxed but still have a little tension in your hands. That allows you to feel athletic and powerful.
CONTROL YOUR BACKSWING
Some golfers waste energy swinging back too far. That little extra reach at the top doesn't make your drives longer. The move that creates power is the shoulder turn. I feel as if I'm taking the club back with only my left arm and shoulder. When my shoulder stops turning, my backswing is done--that sets up power and control. There's no reason to keep going with the hands and arms.
MATCH YOUR HIPS AND CLUB
Here's my downswing key: Feel like your right hip and the club move into impact together. This will give you a consistent tempo and match your arms to your body turn. You'll control the clubface better than if you just turned your body as fast as possible. Swinging hard with no thought of the clubhead leads to wild drives.
LET IT ALL GO TOGETHER
Your golf swing should be a dynamic motion; it's not a bunch of positions pieced together. It doesn't have to look pretty, but it should be fluid. So make sure you hold nothing back when you swing through the ball. Be athletic and aggressive. Your lower body should be turning hard toward the target, and your hands and arms should feel as if they're being pulled through the ball. Don't resist or try to steer the club. Let it all go.