Instruction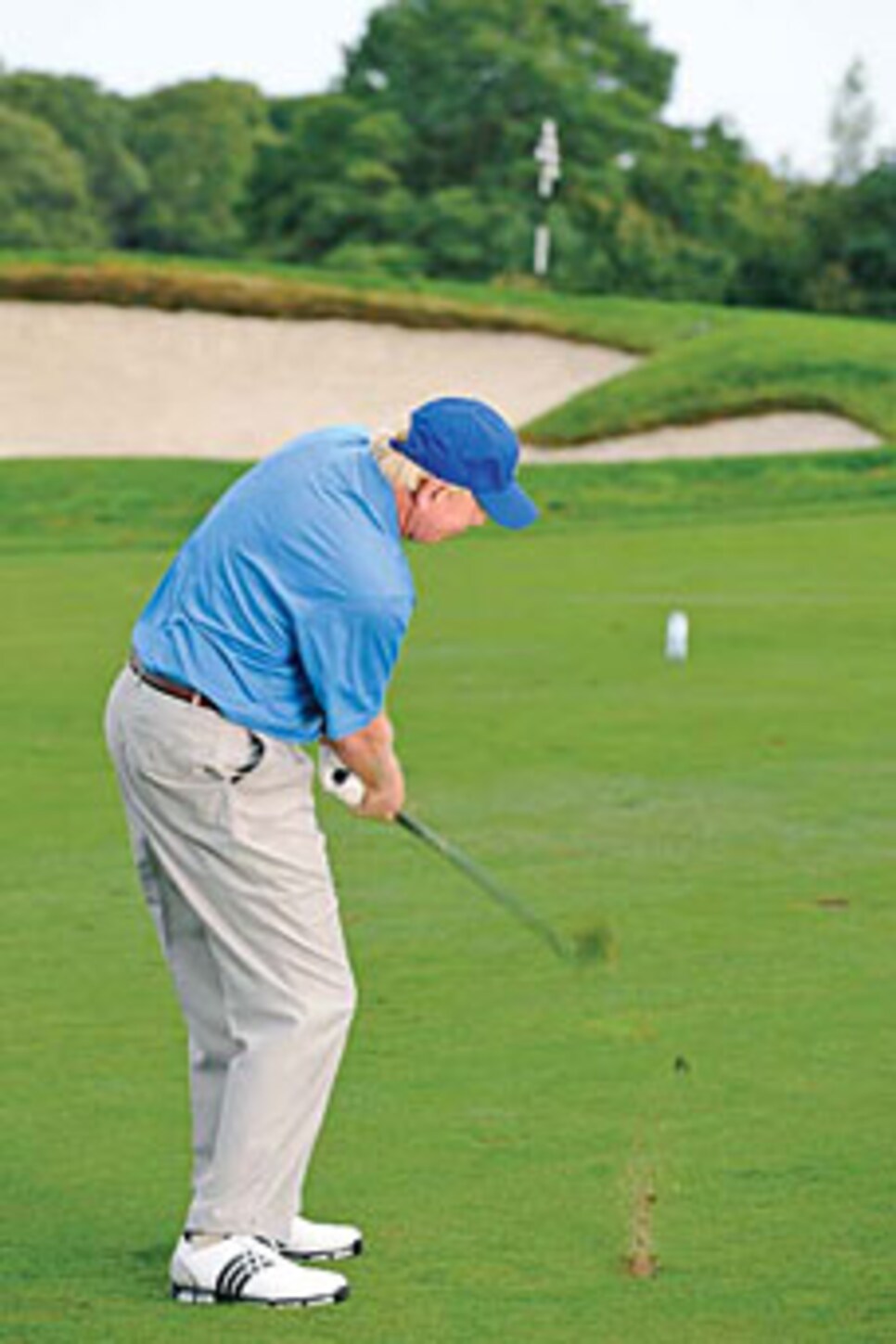 Pictured on the right is a wedge shot on the par-5 fourth hole at Bethpage Black. The green is elevated and slopes from front to back, making it tough to stick a ball close. The pros will face this shot when the U.S. Open comes to Bethpage in June; the week before, in the Golf Digest U.S. Open Challenge, a good shot here could set the tone. Here's how to play it, or one like it on your course.
First, add five yards for elevation. You might feel as if you have to just carry the bunker, but getting over it is your first goal. If you roll over the back, you'll have an easy uphill chip.
Next, focus on spinning the ball with proper technique: weight shifting left on the downswing, shaft leaning toward the target, left wrist arched forward. These moves will create a descending blow for maximum backspin. Leaning back in an attempt to help the shot up produces a hard-to-control knuckleball with little spin.
Ranked No. 4 on Golf Digest's list of America's 50 Greatest Teachers, McLean is based at Doral Golf Resort & Spa in Miami.