Driving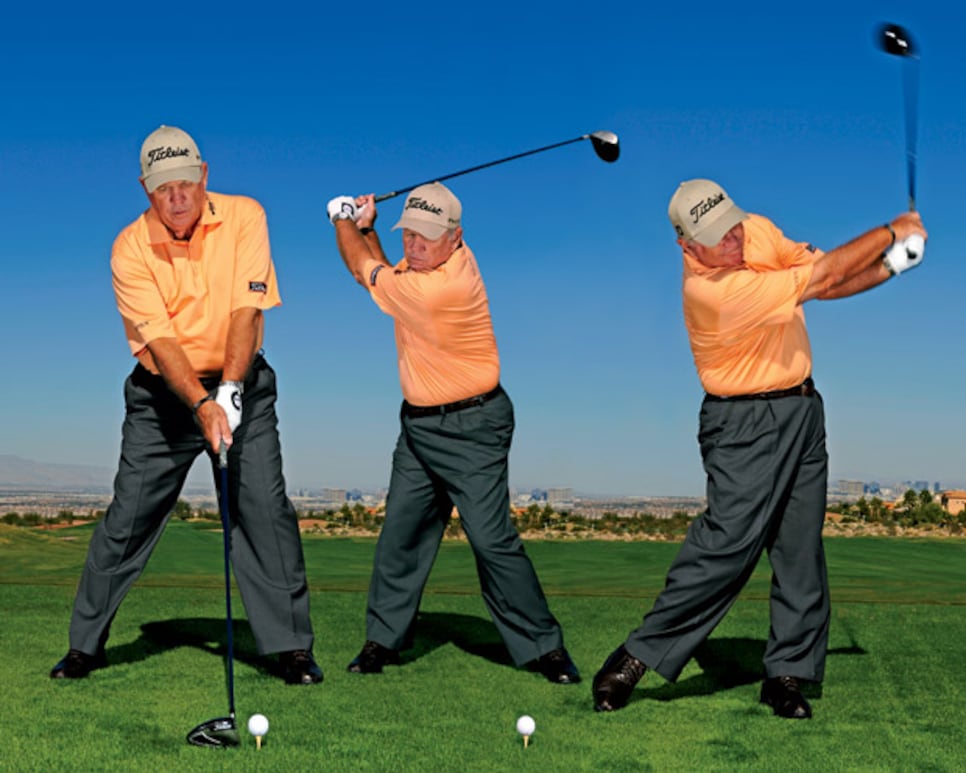 > GO WIDER WITH YOUR RIGHT FOOT
Say your feet are shoulder-width apart in your normal setup--that's pretty standard. When you want to really pound a tee shot, widen your right foot out a few more inches, keeping your left foot and the ball where they are. That'll drop your head farther behind the ball and tilt your spine away from the target. You'll feel a little heavier on your right foot; that's perfect. In effect, this setup pre-loads your weight shift to your right side.
> DON'T WHIP THE CLUB BACK
The tendency for most golfers when they want more distance is to swing back faster. But if your hands out-race your body, they'll get to the top before you complete your turn--and that saps power big time. To hit the ball longer, make a more deliberate backswing. Notice I didn't say slow: I don't like a slow start because then you have to kick it into a higher gear. What you want is a smooth takeaway that allows you to finish your windup before you start down.
> STAY FAST TO THE FINISH
From a good windup, you're in position to shift forward. One of my big fundamentals is, your weight should always go in the same direction as the swing: When the club swings back, your weight moves back; club swings forward, weight moves forward. As you shift to your left foot, the club will drop to the inside, so you can extend your arms into impact. Need a swing thought? Keep your speed up. Feel as if you're accelerating the clubhead all the way to the finish. Do that, and you might just bomb it past everybody.