Golf Equipment
Costliest Equipment Switches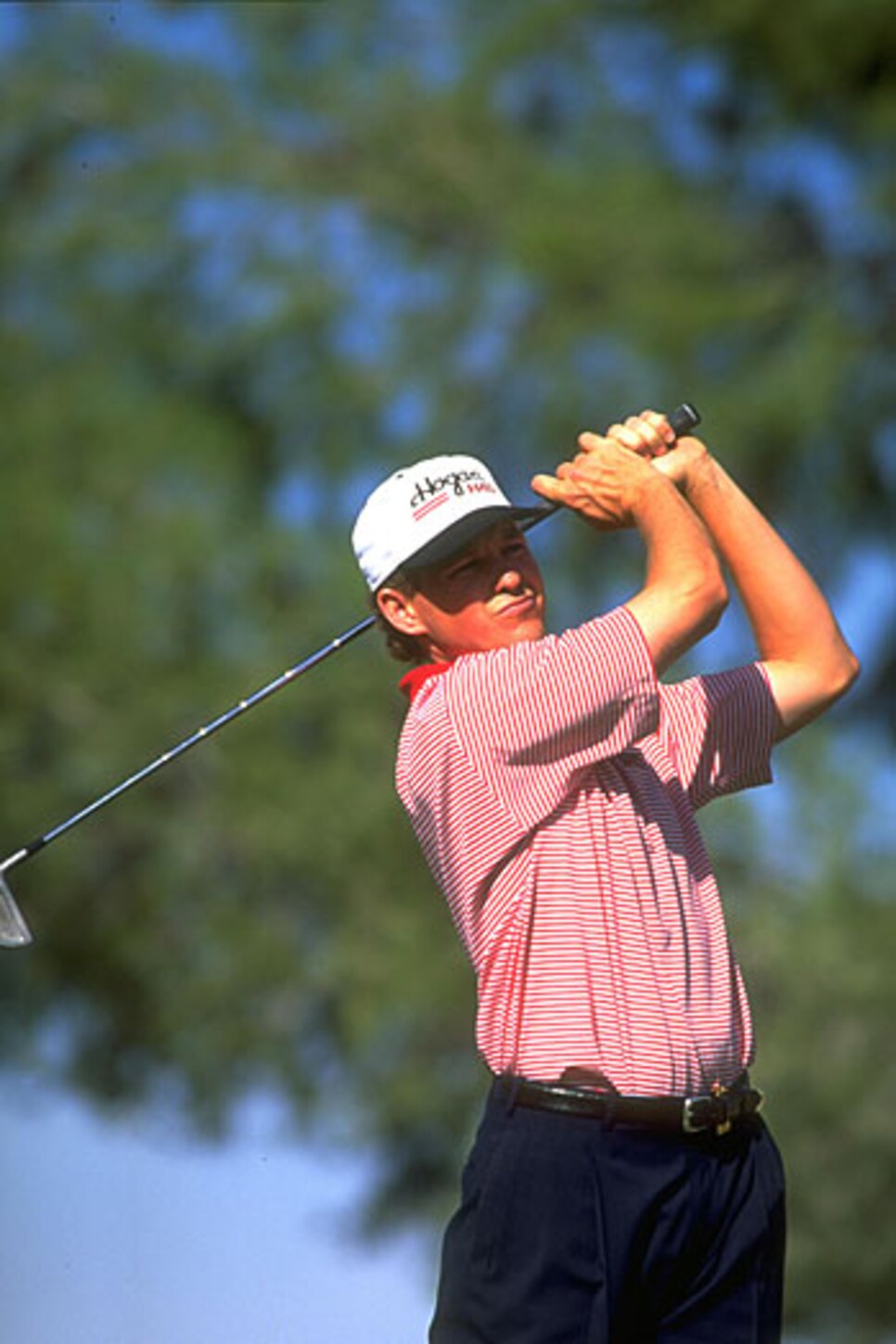 Photo By: Gary Newkirk/Getty Images
Photo By: Stephen Szurlej
Photo By: Stephen Dunn/Getty Images
Photo By: J.D. Cuban/Getty Images
Lee Janzen
Shortly after winning the 1993 U.S. Open, Janzen left Founders Club to sign a two-year, $1 million contract with the Ben Hogan Co. The contract required Janzen to play Hogan's H40 irons -- a perimeter weighted cast club that was targeted to average amateurs. Much like Stewart, Janzen immediately lost his game, finishing outside the top 20 in his first 11 tournaments, including four missed cuts. After convincing the Hogan company to let him play the Apex forged blades, he won at Westchester. In 1995, Janzen switched again, to Nicklaus forged blades, and won a career-high three times. He was with TaylorMade when he won the 1998 U.S. Open.
Photo By: Gary Newkirk/Getty Images
Payne Stewart
Stewart had won the PGA and U.S. Open when he left Wilson to sign a $7 million dollar deal with Spalding in 1994. Forced to use game-improvement perimeter weighted irons for the first time -- as well as as the two-piece Top Flite ball -- Stewart lost much of his distance control and ability to shape shots. He went from sixth on the money list in 1993 to 123rd in 1994. In 1995, Spalding allowed him to switch to a forged blade, and played better. But when he won the 1999 U.S. Open, Stewart didn't have a club contract and was playing a mixed bag that included Mizuno MP-14 irons.
Photo By: Stephen Szurlej
Corey Pavin
Pavin won the 1995 U.S. Open using the purple-logoed Cleveland VAS cast irons. He won again at Colonial in 1996, but it would be his last victory for a dozen years. In 1997, Pavin signed a five-year, seven-figure deal with Japanese club maker PRGR, and finished outside the top 100 on the money list for the duration of the contract. Insiders said the new company could never lock in on Pavin's unique specifications, particularly with the driver. As a result, the already short hitter lost yardage at a time when the rest of the golf world was getting longer.
Photo By: Stephen Dunn/Getty Images
Nick Price
Price was deadly with approaches with his Golden Ram irons while winning six tournaments, including two majors in 1994. But Price left Ram in 1995 for a ten-year deal valued at $25 million with fledgling Atrigon, whose only club was a driver with a one-piece shaft and head. Price was to design a set of signature irons, but it never happened. In 1997, he walked on the contract to join another obscure company, Goldwin. After leaving Ram, Price won only three more events on the PGA Tour before joining the Champions Tour in 2007.
Photo By: J.D. Cuban/Getty Images
Phil Mickelson
After growing up playing Ping clubs, Mickelson signed with Yonex upon turning pro in 1992. It made him one of the few players on tour to use graphite shafts in his irons, which Mickelson later conceded contributed to his erratic ball striking. In 1994, he changed out his Ping Eye 2 lob wedge for a 60 degree wedge he designed for Yonex. He played that wedge until 2000, when he left Yonex for Titleist. After putting the Ping Eye 2 back in the bag, Mickelson admitted that the wedge he had designed lacked enough bounce, causing it to dig rather than glide through rough and sand. Mickelson said the club grabbed the grass on a crucial wedge recovery shot on the 70th hole, leading to a bogey in his one stroke loss to Payne Stewart.
Photo By: J.D. Cuban