The Loop
Golf World Monday: The PGA Tour's new feeder system
The phrase "next logical step" was a popular one from Canadian Tour officials at last week's press conference announcing the PGA Tour would be taking operational control of the 42-year-old circuit and rebranding it PGA Tour Canada for 2013. Despite a proud history that saw the likes of Mike Weir, Steve Stricker, Chris DiMarco and Tim Clark compete in its events, the Canadian Tour faced crippling financial issues without assistance from Ponte Vedra Beach.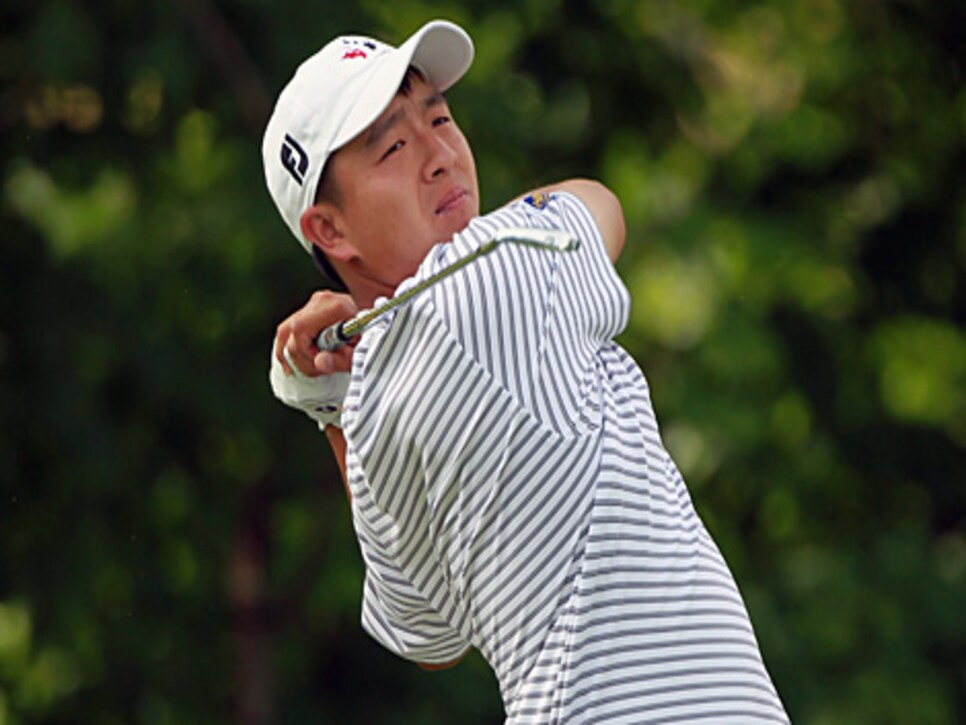 In the end, losing your autonomy is better than becoming extinct -- although the 133-yard hole-out eagle that won Eugene Wong (above) the Canadian Tour Championship in August would have been a memorable way to go out. Less discussed, however, is the strategic sense the acquisition makes for the PGA Tour.
As with the recently created PGA Tour Latinoamerica, which began its first season last month, the top five money leaders in Canada will earn status on the Web.com Tour.
The schedules for the two tours will complement each other, Canadian events (a minimum of eight are expected in 2013) to be played in the summer and Latin America stops in the fall. More importantly, they help establish a structured feeder system to funnel young international talent toward the United States -- and away from the PGA Tour's chief rival, the European Tour. Next logical step, indeed.