The Loop
What if tour pros and writers switched places? One golfer's interesting wish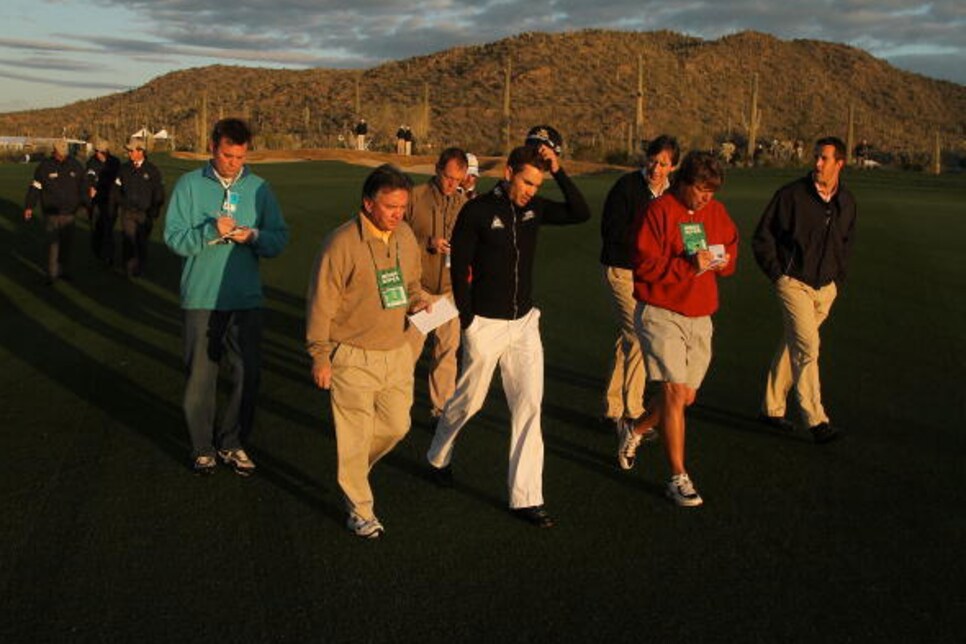 On an otherwise slow news day, PGA Tour pro Max Homa started Tuesday's liveliest debate with one tweet.
This is obviously never, ever going to happen, BUT. . . Rory McIlroy did "like" the tweet. . . So . . . Let's let our imaginations wander for a bit. It seems everyone else -- at least, all the golf writers -- on Twitter already has. First, some expected replies:
Tough to argue that. Most of us are not good golfers. And we're even worse under pressure.
But that's an amusing enough image to endure a little public embarrassment of our own.
Great point, Shane. I'd love to read a 1,000-word game story written by Dustin Johnson on deadline. Then came some funny mock commentary:
And finally, some predictions over who would win rolled in. Again, for this imaginary event that will never happen. Again, it was a slow news day:
We'd add SI's Gary Van Sickle, who has seven holes-in-one and played in the 2014 U.S. Senior Amateur Championship, to the mix (Go golf writers!). OK, so what's the next step?
Hmm. Our money's on Max Adler. He sounds pretty confident. Rory, bring your notepad.