Golf's Costliest Rules Mistakes
A look at the rules mistakes in golf history that have taken the heftiest toll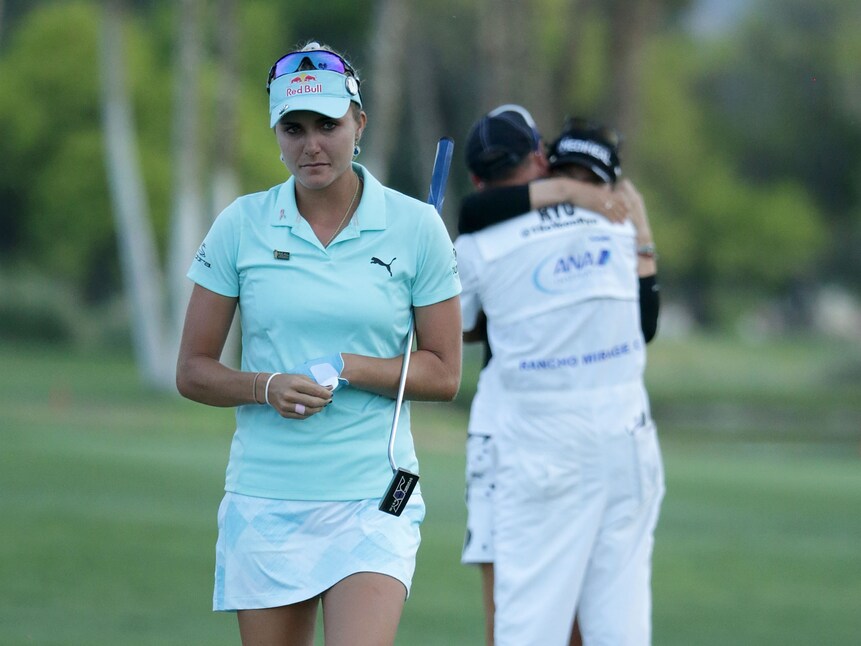 Jeff Gross
Lexi Thompson, 2017 ANA Inspiration
Thompson held a two-stroke lead on the back nine at Mission Hills and seemed poised to win her second ANA title in four years when she was assessed four penalty strokes for an infraction that happened the previous day. A viewer emailed LPGA officials to notify that Thompson
hadn't properly replaced her ball
when she marked it on the 17th green. Thompson rallied to force a playoff, but lose the title when So Yeon Ryu made birdie on the first playoff hole.
Photo By: Jeff Gross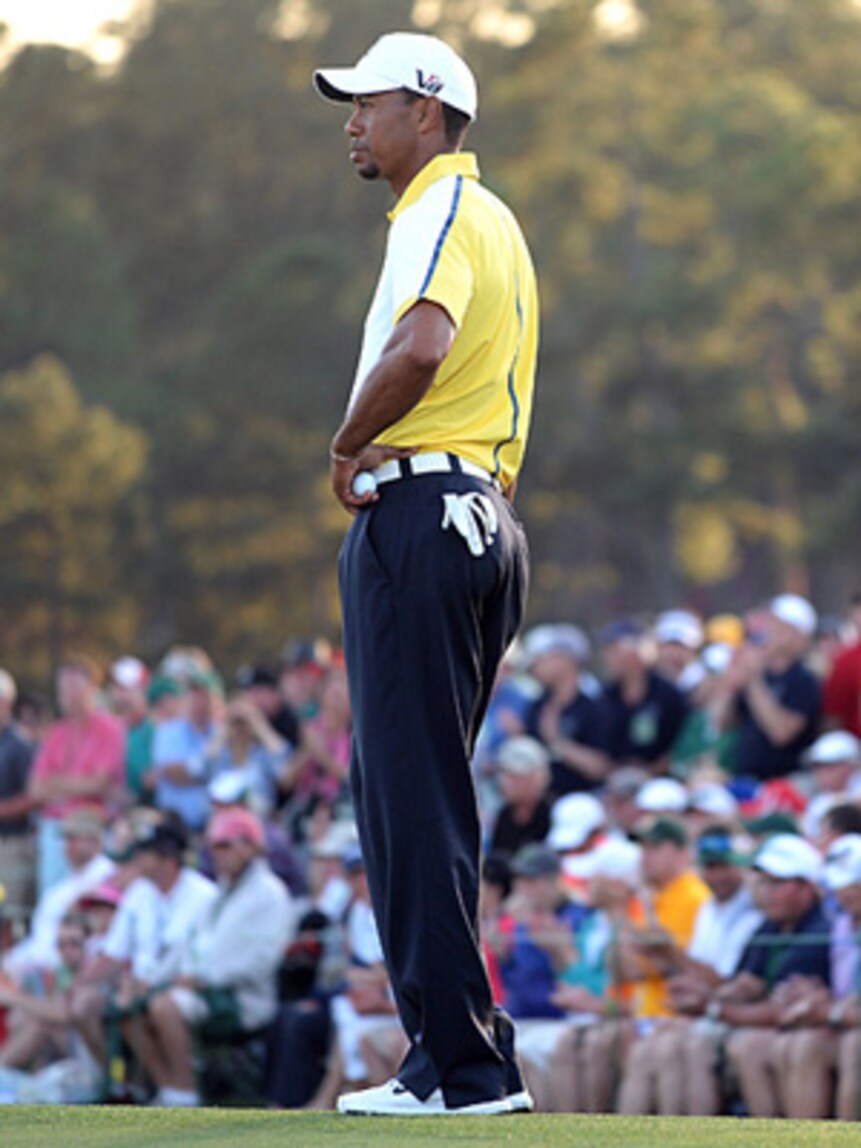 Tiger Woods, 2013 Masters
After getting a terrible break with his approach shot on No. 15 in the second round, hitting the flagstick and bouncing into the water, Woods appeared to save bogey by getting up and down from a similar spot. However, after the round it was determined that Woods took an illegal drop, something he unknowingly admitted to during a TV interview when he said he purposely dropped two yards behind the original spot since he liked that yardage better. Fortunately, Augusta National rules officials decided to assess Tiger a two-stroke penalty and not disqualify the 14-time major champion for signing an incorrect scorecard.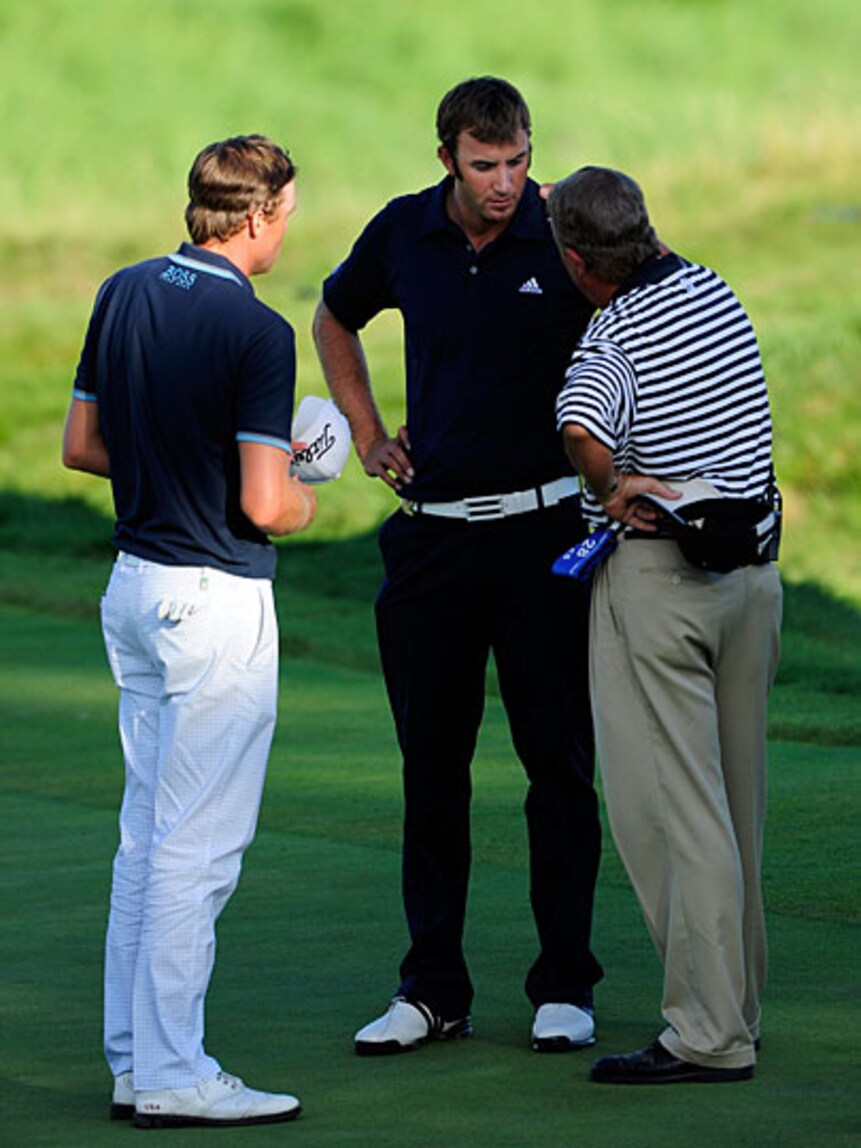 Stuart Franklin/Getty Images
Dustin Johnson, 2010 PGA Championship
Dustin Johnson looked to be headed for a three-man playoff with Martin Kaymer and Bubba Watson. However, what he didn't know was he had grounded his club in one of Whistling Straits' innumerable bunkers before his approach shot to the final hole of regulation. Johnson had played from a sandy area outside of the ropes that had been walked through by fans. He was informed of the violation after finishing the hole and the two-stroke penalty ended his championship hopes.
Photo By: Stuart Franklin/Getty Images
Chris Trotman/Getty Images
Morgan Pressel, 2012 Sybase Match Play
After making a par on the 12th hole of her semifinal match, Pressel appeared to take a 3-up lead on Azahara Munoz, but she was informed she would be penalized for slow play. Pressel had taken two minutes and nine seconds to play her three shots on the hole,
putting her 39 seconds over the 30-second limit
per shot. As a result, the hole was awarded to Munoz, who would go on to win the match and win the tournament.
Photo By: Chris Trotman/Getty Images
AP Photo
Roberto De Vicenzo, 1968 Masters
In one of the most heart-wrenching moments in all of sports, De Vicenzo cost himself a chance at a playoff in the 1968 Masters when he signed an incorrect scorecard for a higher number. What made the mistake even more painful is that it was playing partner, Tommy Aaron, who had marked a 4 instead of a birdie 3 for the Argentine's score on the 17th hole. De Vicenzo's signature made the score count and gave Bob Goalby the green jacket. At least De Vicenzo already had a major title (1967 British Open) under his belt at the time, but he wouldn't win another in his career. The episode gave way to one of sport's most famous reactions when De Vicenzo said, "What a stupid I am!"
Photo By: AP Photo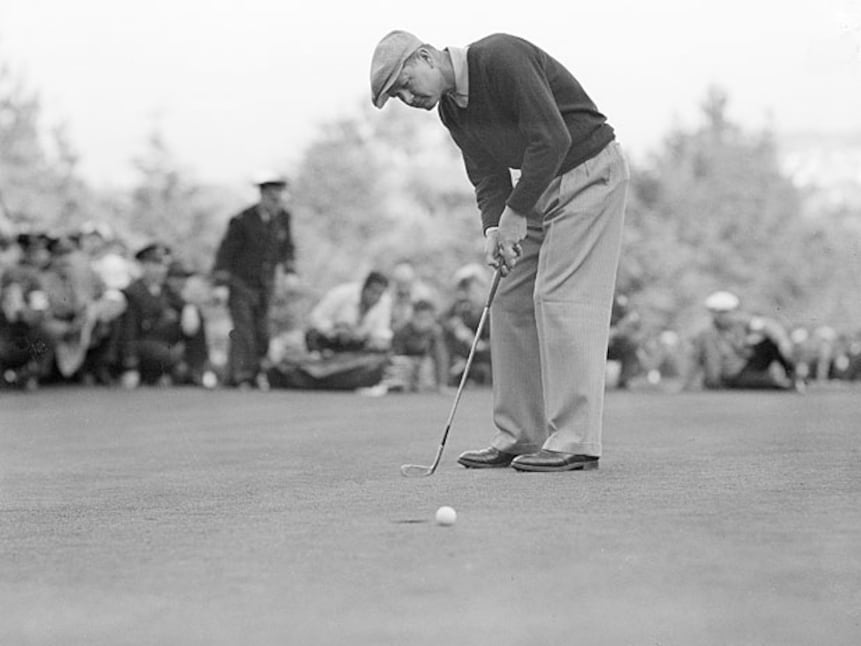 AP Photo
Byron Nelson, 1946 U.S. Open
On the 13th hole of the first round at Canterbury GC, a crowd had gathered around Byron Nelson's ball, leading Nelson's caddie to inadvertently kick it, incurring a one-stroke penalty. If not for the penalty, Nelson would have finished at 283, one stroke ahead of Lloyd Mangrum and Vic Ghezzi. Instead, the three went into a playoff, which Mangrum eventually won.
Photo By: AP Photo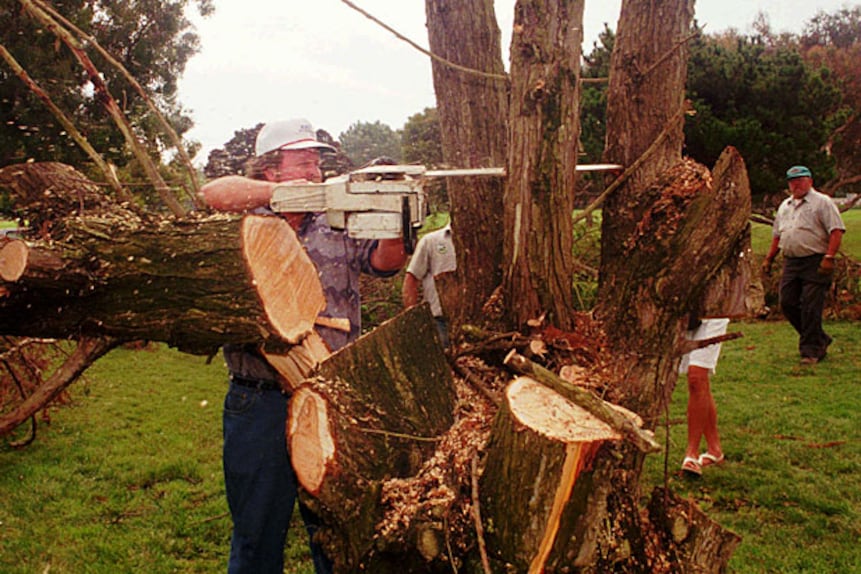 Joan C. Fahrenthold/AP Photo
Craig Stadler, 1987 Andy Williams Open
In the third-round of the 1987 event at Torrey Pines, Stadler placed a towel underneath him to avoid getting his pants wet while hitting a shot below a tree from his knees. Unbeknownst to Stadler, Rule 13-3/2 states that doing that exact thing constitutes building a stance and is a two-shot penalty. Standler wound up finishing second, but was disqualified since he had signed for an incorrect score the previous day. Eight years later, Torrey Pines decided to eliminate that tree and the Walrus was invited back to help cut it down.
Photo By: Joan C. Fahrenthold/AP Photo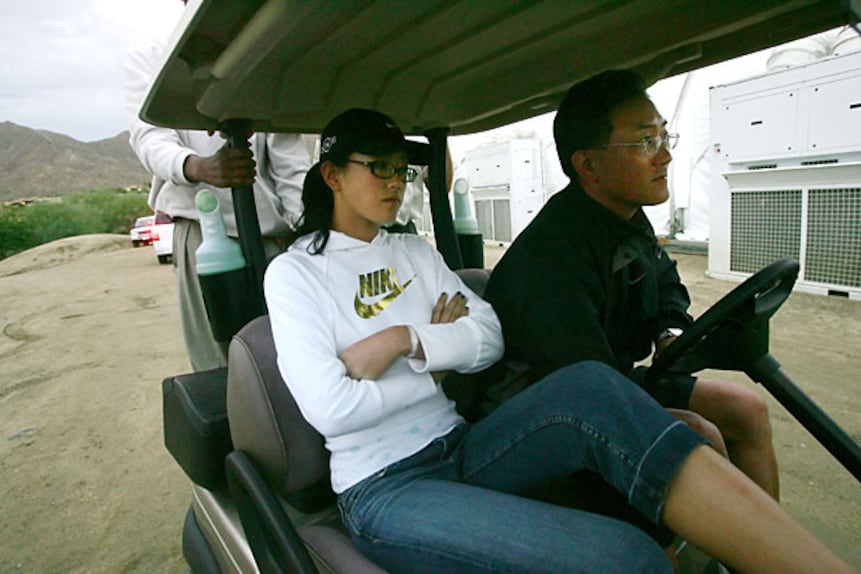 Marcio Jose Sanchez/AP Photo
Michelle Wie, 2005 Samsung World Championship
As a 16-year-old phenom, Wie made her much ballyhooed debut as a professional at the 2005 Samsung World Championship, but came away emptyhanded. Wie was stripped of her fourth-place finish and a check for $53,126 after it was determined that she had taken a drop approximately a foot closer to the seventh hole after hitting a wayward shot into a bush during the third round. The illegal drop warranted a two-shot penalty and should have been added to that day's score. Since it wasn't, Wie was disqualified. The player vowed to be more careful from the incident, but has since had a couple more run-ins with the rules, including grounding her club during the final round of the 2010 Kia Classic -- a mistake that dropped her from second place to T-6 and cost her roughly $90,000.
Photo By: Marcio Jose Sanchez/AP Photo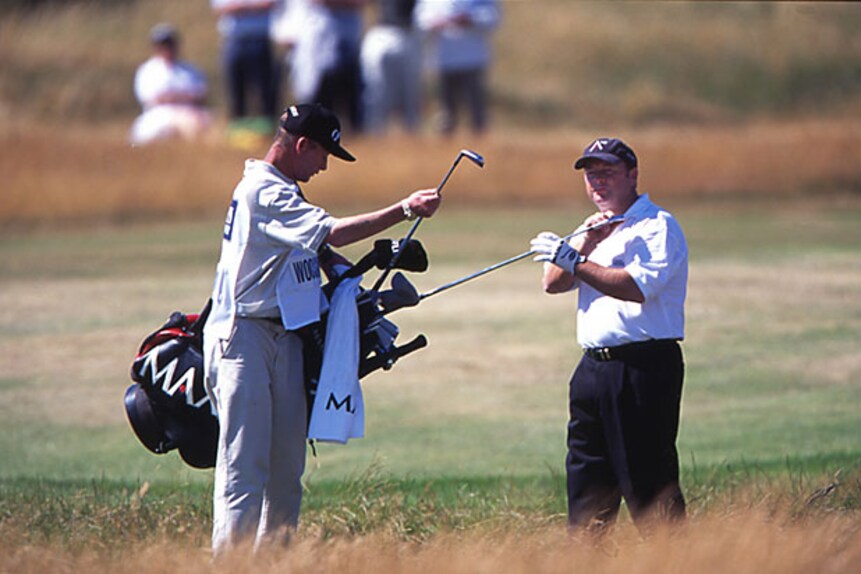 Stephen Szurlej
Ian Woosnam, 2001 British Open
In the final round of the 2001 British Open at Royal Lytham & St. Annes, all signs pointed to Ian Woosnam capturing a second career major championship. But after birdieing the par-3 first hole to move into the lead by himself, Woosie was informed by caddie Miles Byrne that he had an extra driver in his bag, giving him 15 clubs, one more than the legal limit. Woosnam angrily tossed the extra driver to the ground and proceeded to bogey two of the next three holes. He never recovered, finishing third to David Duval. Apparently, neither did Byrne. He kept his job until oversleeping the final round of the Scandinavian Masters two weeks later, leading to him being fired.
Photo By: Stephen Szurlej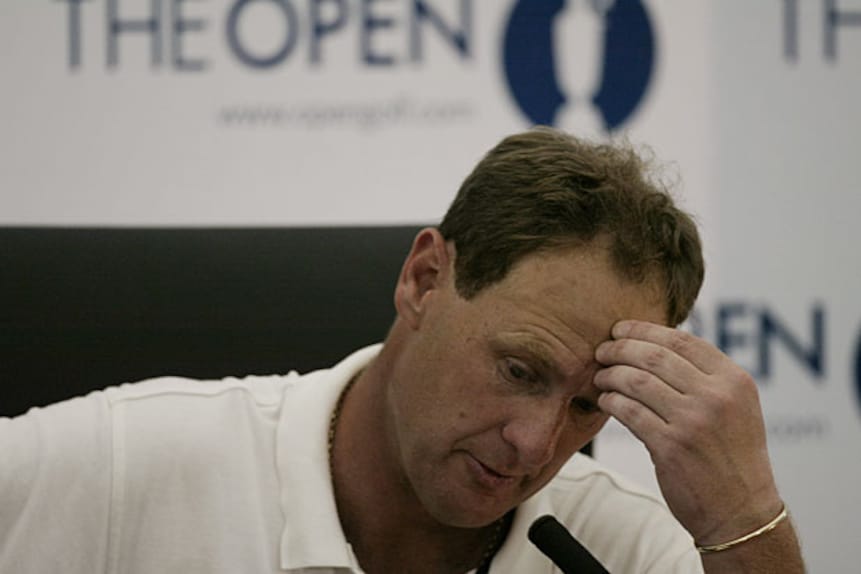 Andrew Redington/Getty Images
Mark Roe, 2003 British Open
What should have been one of the best days of the journeyman pro's career wound up being his worst. Roe fired a third-round 67 at Royal St. George's that left him three shots off the lead, but he and playing-partner Jesper Parnevik were both disqualified after the round for failing to exchange scorecards before teeing off. The result was that they both signed for the wrong score, hence their dismissal from the tournament. The R & A has since changed the rule, but it didn't change the result for Roe, who never contended at another major championship.
Photo By: Andrew Redington/Getty Images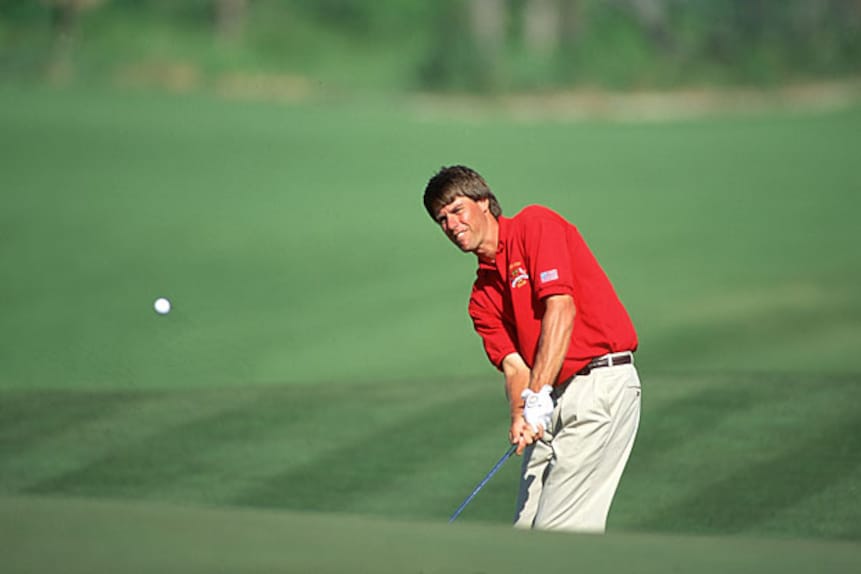 David Cannon/Getty Images
Paul Azinger, 1991 Doral-Ryder Open
Azinger appeared to put himself in contention with a second-round 65, but thanks to a rules violation spotted by someone watching on TV in Colorado, he never teed off in the third round. On the 18th hole during Thursday's round, Azinger found the water hazard. Before playing the ball from where it lay, though, he kicked some coral out of the way, which is a two-stroke penalty. Not knowing he had committed an offense, Azinger signed for a 69 instead of a 71 and was disqualified for signing for a lower score.
Photo By: David Cannon/Getty Images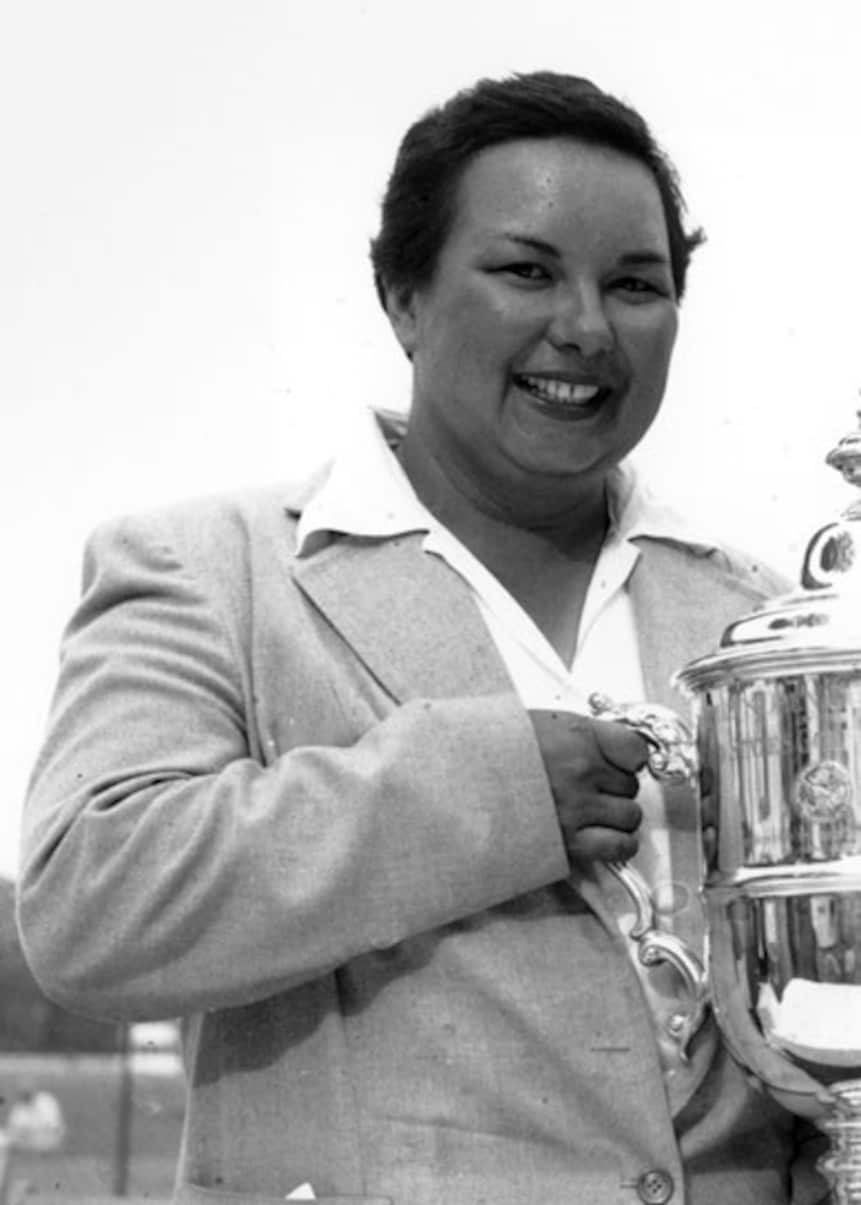 Charles Knoblock/AP Photo
Jackie Pung, 1957 U.S. Women's Open
In the 1957 U.S. Women's Open at Winged Foot, Pung appeared to have beaten Betsy Rawls by a stroke, but she recorded a five instead of a six on the fourth hole of the final round. Although she had signed for the correct total score, Pung was disqualified. So heartbreaking was the result that Winged Foot members and USGA officials took up a collection and presented Pung with more than $2,000, a sum that exceeded the first-prize winnings.
Photo By: Charles Knoblock/AP Photo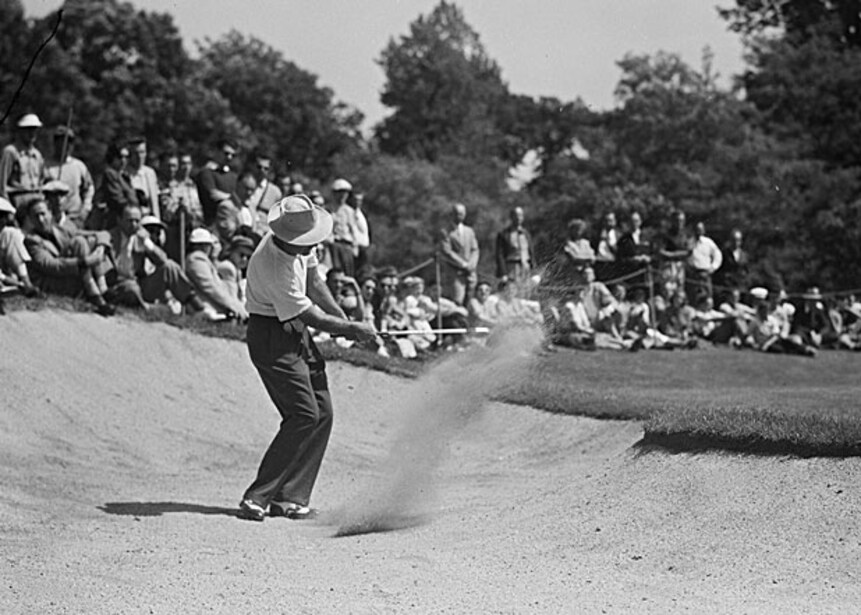 John Lent/AP Photo
Lloyd Mangrum, 1950 U.S. Open
In a playoff with Hogan and George Fazio in the 1950 U.S. Open at the Merion GC, Lloyd Mangrum incurred a two-stroke penalty on the 16th hole when he marked his ball and blew on it to blow a gnat away. Although the Tour allowed players to lift and clean a ball, USGA rules prohibited it. After Mangrum holed his six-foot putt for what he thought was par, an official told him he had made six. Hogan went on to win the playoff to complete his remarkable comeback from a car accident.
Photo By: John Lent/AP Photo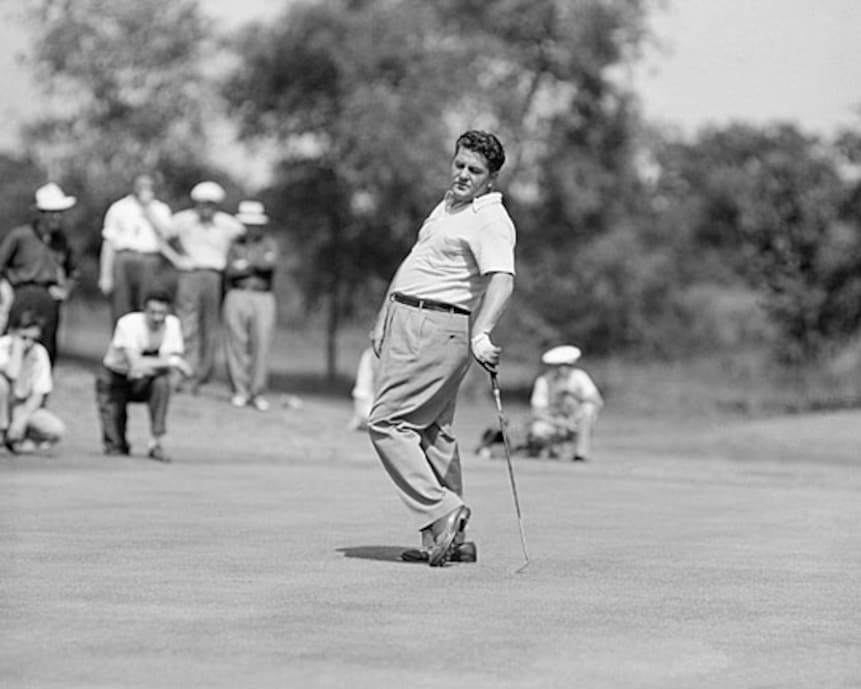 AP Photo
Porky Oliver, 1940 U.S. Open
With a potential storm on the horizon, Oliver and five fellow competitors decided to tee off early for their final round at the 1940 U.S. Open. Oliver shot a 71 to get into a playoff with Gene Sarazen and Lawson Little, but didn't participate in the extra holes since he violated Rule 6-3a/2.5, which basically says you have to start at your designated time.
Photo By: AP Photo