Drink up
U.S. Open 2023: The story behind Rickie Fowler's sticker-covered metal water bottle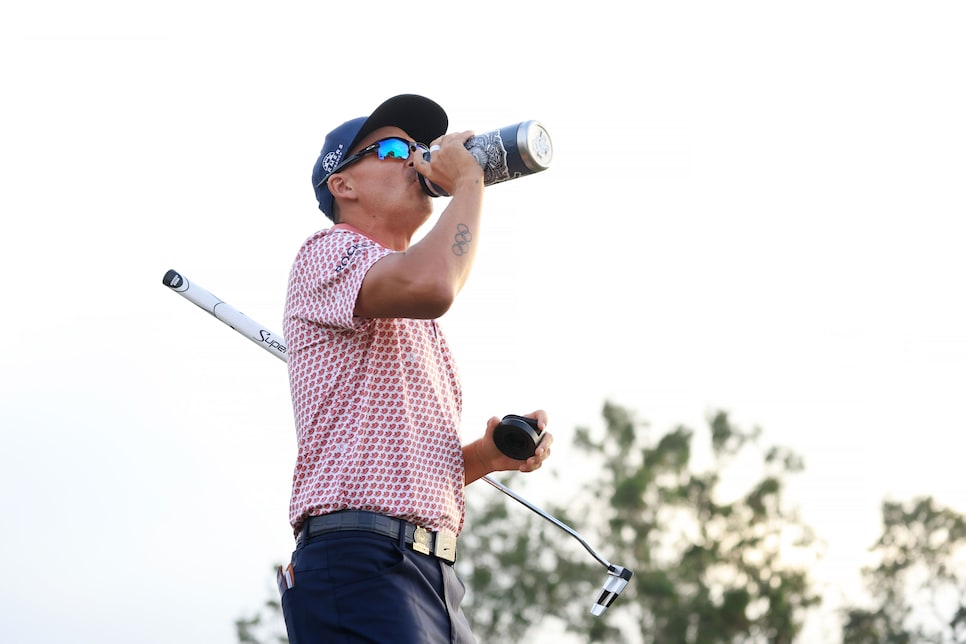 If you've been following Rickie Fowler the last three days at the U.S. Open, you've probably noticed him carrying a dark gray metal water bottle tricked out in several exotic stickers, as he has made his way around Los Angeles Country Club. Its ubiquitous presence led to a natural question after Fowler wrapped up his third round Saturday night, posting an even-par 70 and holding a share of the 54-hole lead with Wyndham Clark at 10 under.
Does the water bottle have some kind of special meaning?
Turns out the answer is basically yes, although we'd stop short of calling it a kind of security blanket. Let's let Fowler explain.
"I started carrying it at the beginning of this year," Fowler said. "I drink more if I'm carrying it, and it's also heavy when it's full, so I don't want to necessarily throw that on Rick [Romano], my caddie, to tote that thing around."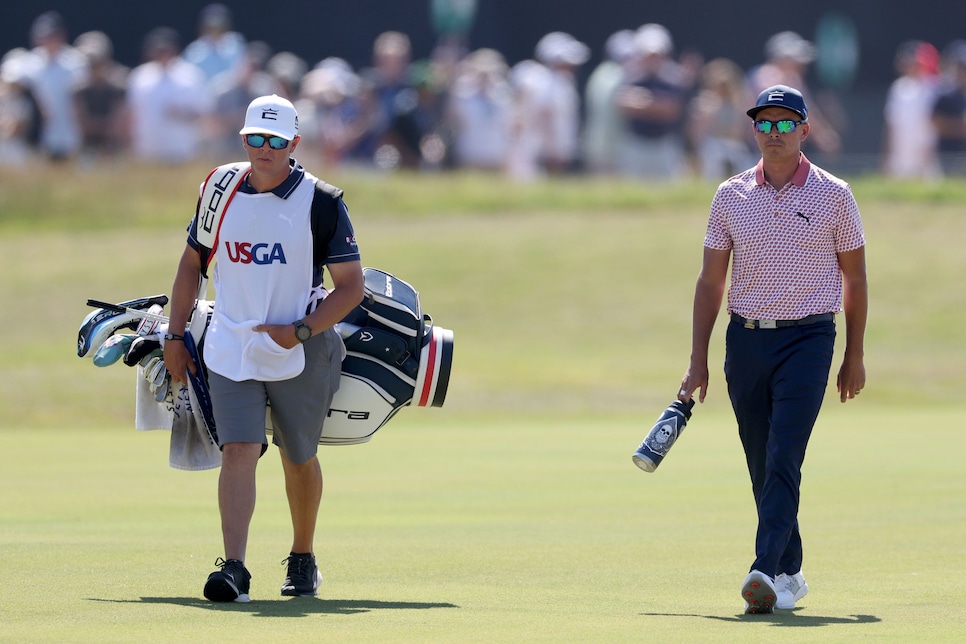 Indeed, practicality seems to be its primary function. The simple act of him carrying it rather than sticking it in his golf back forces him to drink more water and electrolytes. It's the reverse of out of sight out of mind.
And yet Fowler acknowledged there is some personal symbolism with how he's decorated the bottle. "I have a few different stickers on there, friends of friends or connections in one way," Fowler said. Asked if any stand out, Fowler noted a light blub sticker (top right in photo below). Turns out it's from a brewery that Fowler likes in the St. Louis area called Side Project.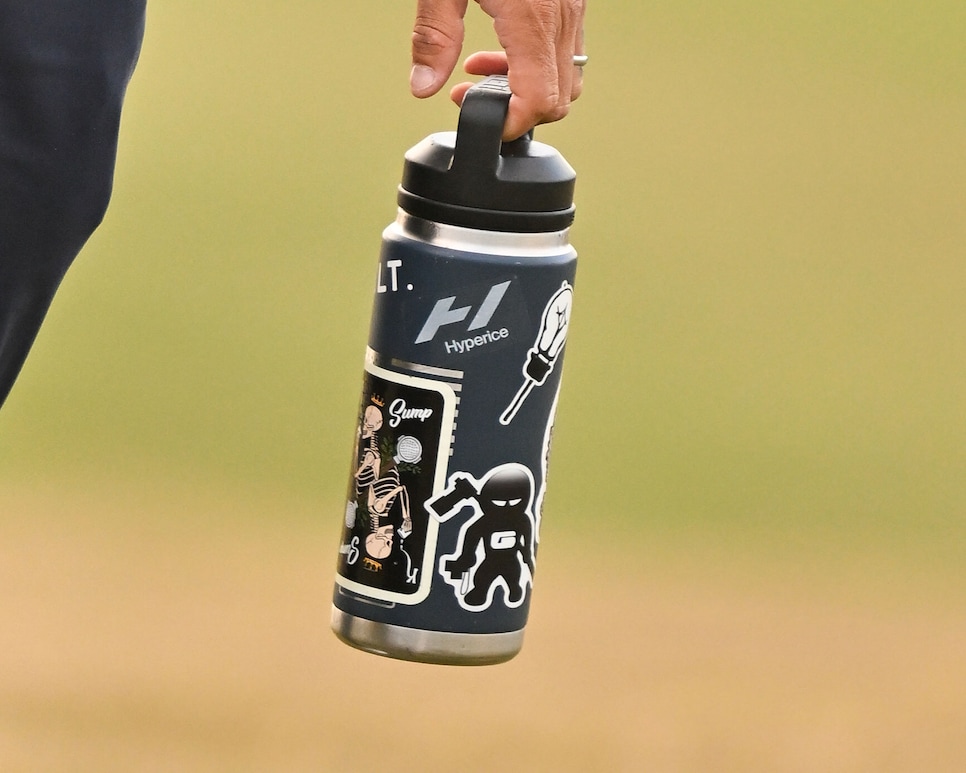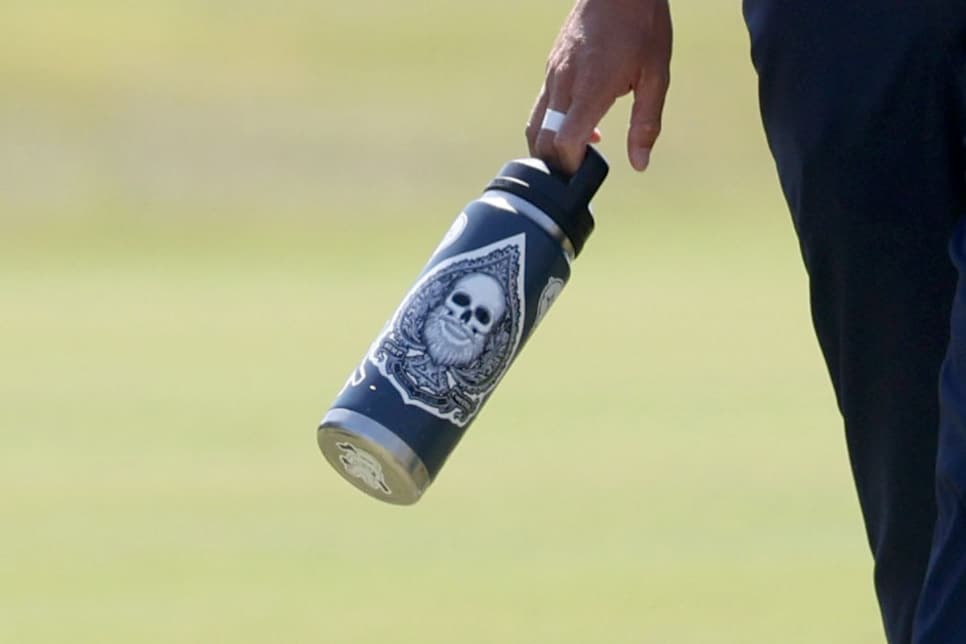 It's reasonable to say the bottle provides Fowler some positive vibes while walking around the course. After all, since he's been carrying, he's seen his place his World Ranking rise from 111th to 44th while recording eight top-15 finishes in 13 starts. And now, for the first time in his career, he has a share of a lead in a major entering the final round.
MORE FROM GOLF DIGEST @ THE U.S. OPEN