Instruction
Torrey Pines' tricky Kikuyu rough, explained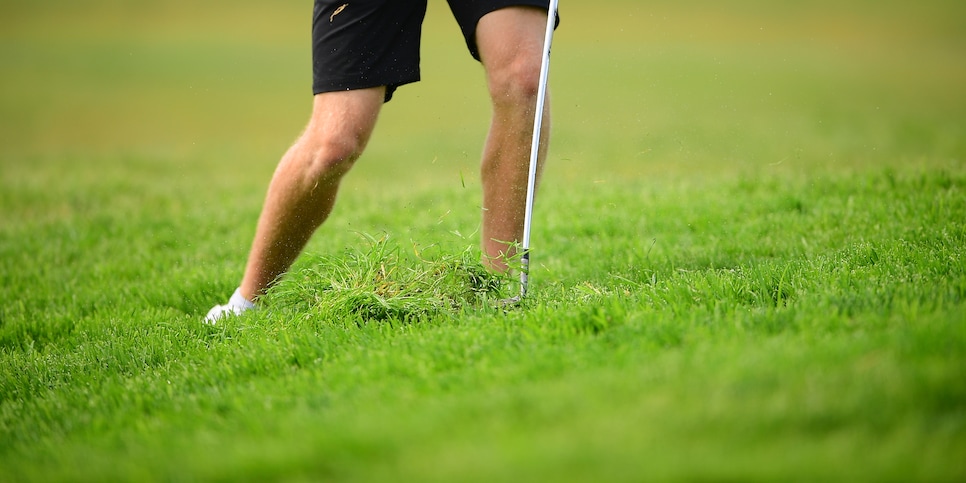 Torrey Pines has the rare distinction of hosting a PGA Tour event and a major, but the course players are seeing this week is different in significant ways than the one they visited in January. Most notably, the wiry Kikuyu rough is much more ferocious in the summer, when it isn't tamed by the winter rye overseed Torrey traditionally has.
That means players have to do much more detective work when playing out of deeper grass—and also get lucky. "There's three different kinds of grass to deal with this week, not to mention a lot more of it," says Golf Digest 50 Best Teacher Mark Blackburn, who is at Torrey with four of his players (Adam Hadwin, Max Homa, Chez Reavie and Charley Hoffman).
"There's so much more to evaluate. What kind of grass is around your ball? Is it sitting at the bottom, the middle or the top?"
The gnarliest Kikuyu is the toughest to deal with because it grows in tangled directions—making it difficult to predict how the club will respond or the ball will exit.
"You're basically choosing from two different shots," says Blackburn. "One is a steep swing with a lot of speed, where you pop it up and out. The other is more of a shallower approach where you hit a kind of rolling hook that runs out."
Where the ball sits in the grass will dictate the viable choices. If the ball is on top, a player can hit a shot like Rickie Fowler's during the Farmers (below)—the low-running hook chip.
If the ball is more in the middle of the grass, the play is a higher speed pitch with a steep descent angle, using a 56-degree to protect against going under the ball. When the ball is deep, the play is crashing a 60-degree into the next and popping it out with a lot of speed (and a lot of hope).
Where players get in trouble is when they try to do too much with the lie they have and either fail to advance it or put it in even more trouble with a poor result.
"Part of what makes this tournament so different is that bogeys have bigger value than birdies," says Blackburn. "Get out of position? Bad lie around the green? The mind-set has to immediately go to, how do I get down in three?"
The irony of Torrey's setup is that the tough rough negates some of the advantages good pitchers and chippers have because so much of what can be done is based on the luck of the lie. "The rough is spotty—you could get one lie where you can hit a decent shot, and another where you can't advance it," says Blackburn. "If you can't advance it, it doesn't matter who you are. It's costing you a full shot, like a water hazard."
How Torrey's green complexes are designed makes some misses much more painful than others. Because most of them are canted toward the tee, going long means you're chipping back from deep grass to a downhill target without the ability to put any spin on the ball.
The latest videos from Golf Digest
"Take 18 for example. Say somebody goes for it in two on Sunday and goes long," says Blackburn. "The way the grass is back behind the green, you're looking at chipping it up to an incredibly fast, downhill green where, unless you land it on the fringe or something, the water is in play. That's where the U.S. Open gets you. There's such a high cognitive load all week, and it's so taxing on your nervous system to grind and stay patient. It's a war of attrition."
MORE U.S. OPEN 2021 STORIES FROM GOLF DIGEST: