Instruction
5 shots you need to play well at Torrey Pines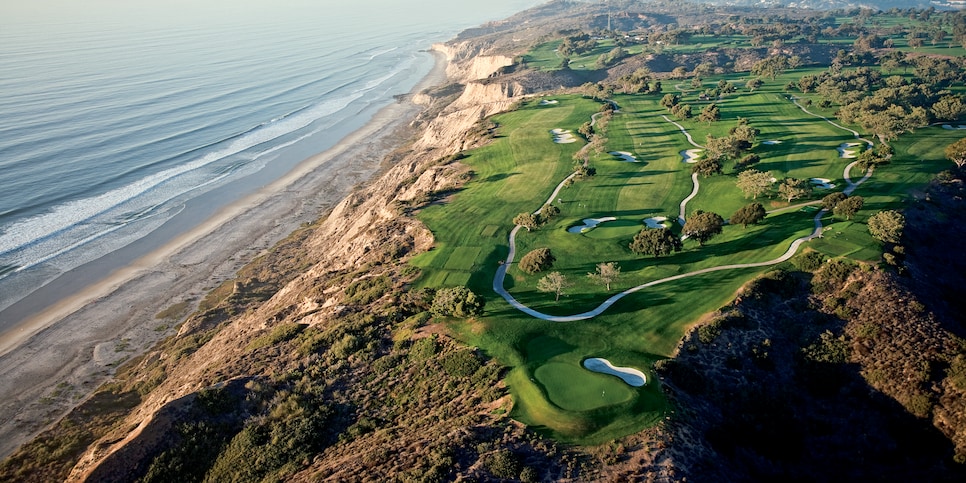 Photo By: Stephen Szurlej
Every day, average golfers have the chance to challenge themselves on a U.S. Open venue at Torrey Pines' South course. Though the rough isn't quite as thick and the surfaces not as firm as the pros are seeing at this week's U.S. Open, it's one of the toughest muny courses in America. If you get the chance to play, we've asked Golf Digest top instructor Chris Mayson, who teaches at nearby Maderas Golf Academy, to give us five shots that golfers must have when they play Torrey Pines.
Prep your fairway bunker game before arrival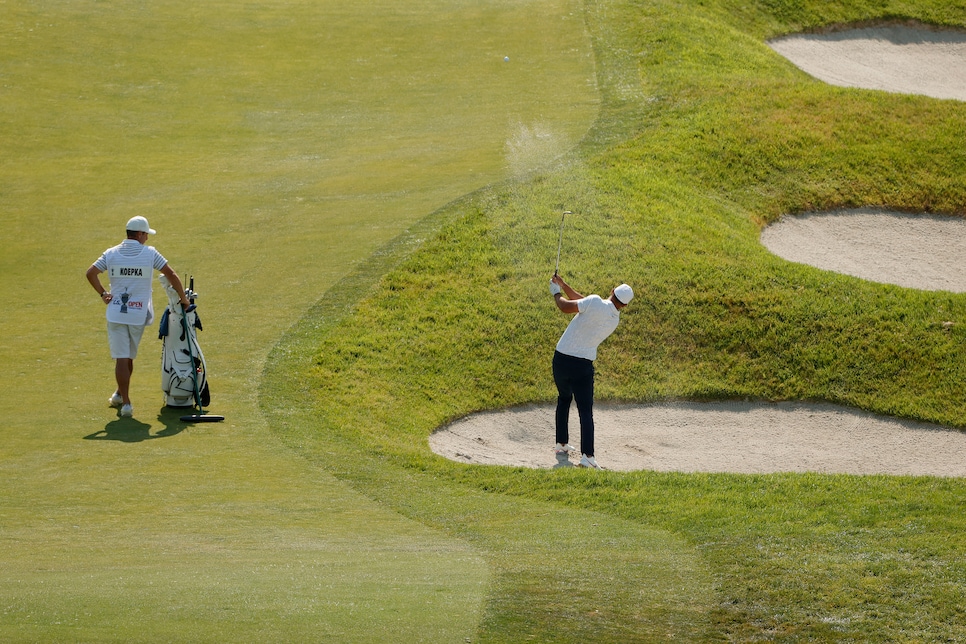 Though the fairways were narrowed for the U.S. Open, the fairway bunkers are aplenty for everyday play. The pros might prefer the fairway bunkers from the gnarly rough, but these are some of the toughest shots for amateurs. Mayson recommends practicing these shots as much as you can before your tee time at Torrey. Here are three quick keys for better fairway bunker shots: Grip down, play the ball slightly back in your stance and stay super stable with your lower body—making sure to swing your arms.
Find a reliable shot off the tee
Mayson explains that a one-way miss is crucial to playing well at Torrey Pines. You'll struggle out of the rough (and fairway bunkers) if your tee shots are spraying each direction. If you're someone who struggles hitting a fade or a cut—even if the hole looks like it demands it—stick with your best tee shot. "That will allow you to aim down one side of the fairway and commit more fully to where your shot needs to go.
"Stick to your natural fade or draw and you'll be rewarded."
The latest videos from Golf Digest
"It doesn't matter how good a player drives the ball. Everyone will miss Torrey Pines' narrow fairways and will have to pitch out from thick lies in the rough," Mayson says. Work on your distance control and find your most confident yardage with your wedge. You'll be able to use that shot frequently at Torrey Pines when you're out of position. Having a reliable stock-wedge distance will be crucial to saving pars.
The key to more up and downs
"Everyone thinks Torrey is a ball-striker's course due to its long, demanding holes, but usually the great short-game players play well here because everyone is missing greens," Mayson explains. While developing your touch and distance control are key pieces to improving your greenside skills, Mayson also says that at Torrey, you need to read the lies of the different types of grasses and the different directions the grass lays. "This is crucial to picking the correct shot to play and getting the ball up and down," Mayson says.
Embrace putting on Poa annua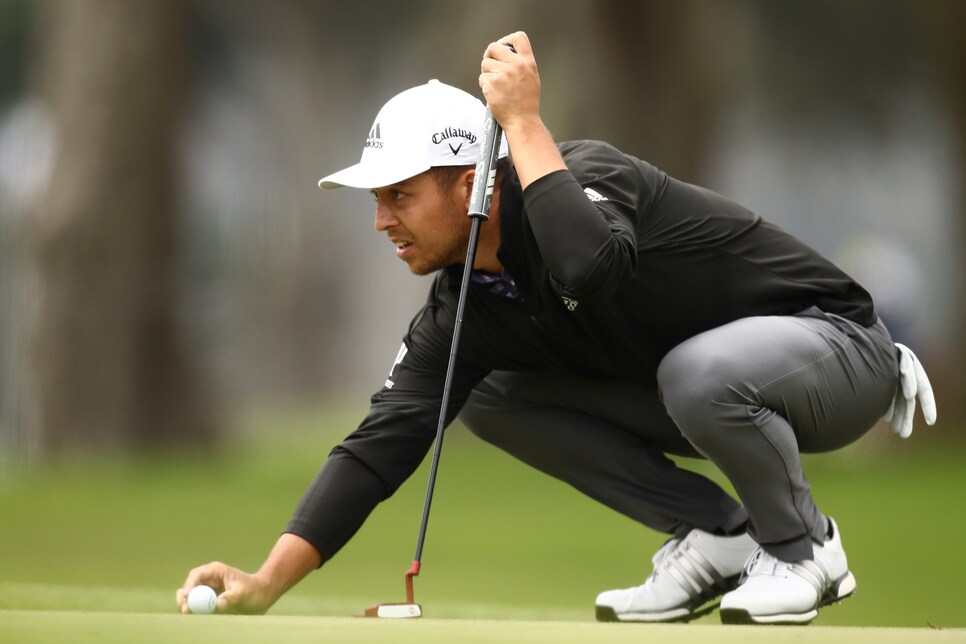 Putting on West Coast Poa greens like at Torrey Pines can be infuriating at times due to the inconsistency of how it grows in the afternoon. Mayson says to focus more on distance control on your first putts. Putting it as close as possible will eliminate the tendency of the bumpier, faster greens to force your second putts off line.