Course correction
U.S. Open 2021: Why Torrey Pines is a possible goodbye to the U.S. Open's era of true public courses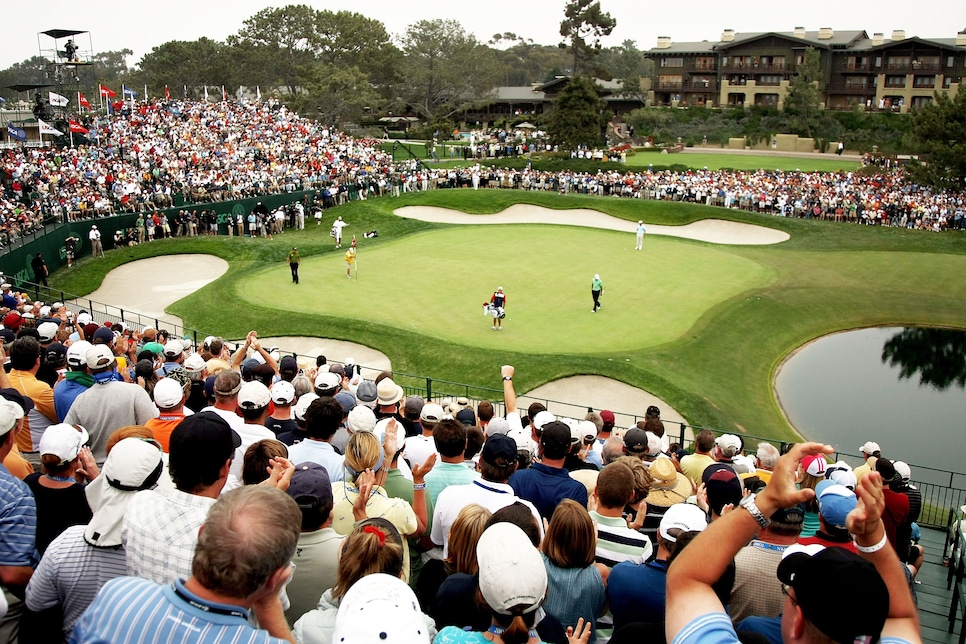 SAN DIEGO — It is U.S. Open week, and how can you not be romantic about this U.S. Open? Torrey Pines' Pacific backdrop and a return to Father's Day elict gushiness, sure, but also a return to the ethos of this championship. The most egalitarian of majors felt anything but in 2020 with qualifiers canceled and no fans in the stands. This year the U.S. Open is "open" again with more than 9,000 entrants and more than 40 percent of this week's field earning their invite through qualifying. And though it won't be a full house there will be people at the people's championship, at a people's course no less.
"People's course." Maybe that's where the romanticism lies, a prestigious event visiting a public venue. What a simple and beautiful concept. But a concept that warrants a requiem, as Torrey Pines likely marks the end of an era for the U.S. Open.
The 2021 edition will be the sixth time in 20 years that the U.S. Open is played at a municipal or daily-fee facility—places where 90 percent of golf in the U.S. is played—a remarkable frequency considering the tournament didn't stop at a purely public site for its first 101 championships. However, there is not a single such facility among the U.S. Open's future venues. Seven of the next eight years are spoken for, 2028 the only open date, and Merion is a good bet to start the new decade in order to coincide with the 100th anniversary of Bob Jones' U.S. Amateur win that clinched the Grand Slam in 1930. That may be the last open date for quite some time. (Before we go any further, yes, Pebble Beach and Pinehurst are technically open to everyone, but so are commercial space flights and courtside NBA seats. If you want to play them, be ready to stay at the resort and have a bank account that rivals the GDP of Switzerland.)
The USGA christened a new U.S. Open strategy in 2020, outlining how its flagship event will scale-down its list of future courses in order to play at a cherished few more frequently. Pinehurst was named the first "anchor site," and though the USGA did not reveal its nucleus, CEO Mike Davis telegraphed the set—Pebble Beach, Oakmont and Shinnecock Hills joining Pinehurst—the previous summer.
"Those four meet all our criteria," Davis said. "They're great tests of golf, they set up logistically either very well or well enough, and—being honest—we're going to make money when we go there."
The USGA says it's a decision based on extensive feedback from players, who prefer iconic venues they are more familiar with. The blueprint calls for a select group of courses to be visited every five to seven years; Pinehurst, for example, has already locked in five host dates (2024, 2029, 2035, 2041 and 2047). It is not a set rota a la the Open Championship, and the USGA wants to make that delineation, hence the "anchor" label. Because, along with the anchor sites, a subset of courses will be in the U.S. Open mix every decade. "This allows us to meet the expectations of players and fans alike while providing a platform to grow and elevate the championship," Craig Annis, USGA chief brand officer, told Golf Digest.
The USGA insists it will add diversity to those eight- to 10-year venues. "It will create a framework that allows us to introduce gems like the Los Angeles Country Club or a Chambers Bay," Annis said. But with the next decade mostly accounted for and the anchor sites leaving few openings, it's evident the true publics won't be a frequent voice of the discussion.
"The reality is there are more pretty girls than one," says former USGA executive director David Fay. "It's an embarrassment of riches."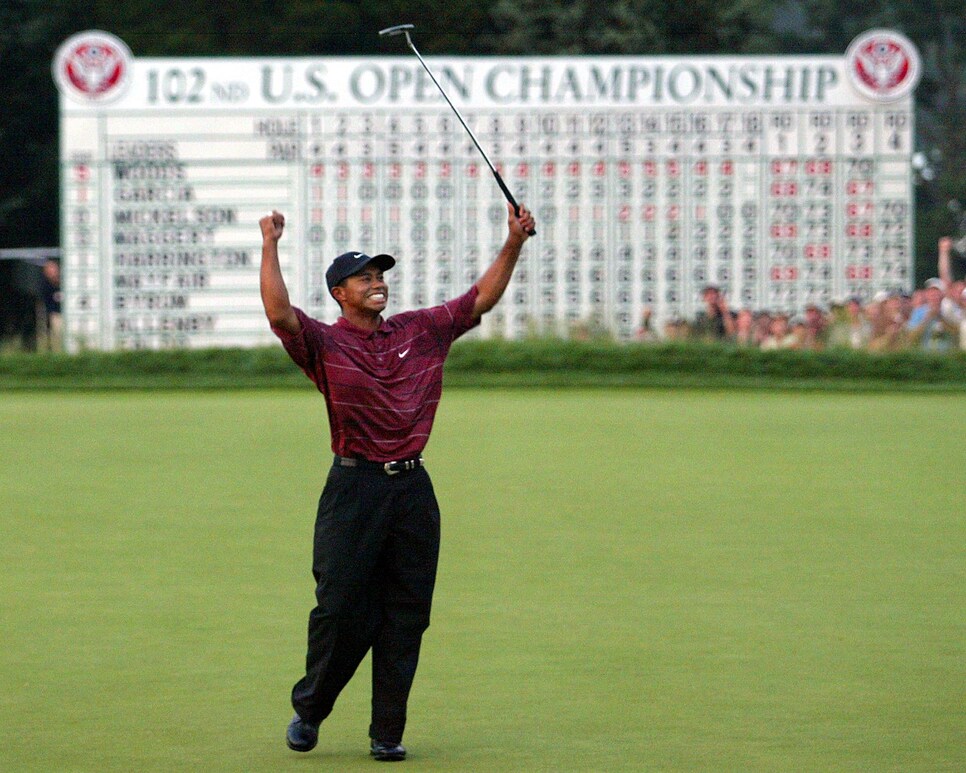 Fay ushered in the public U.S. Open movement, convincing his team and organization that Bethpage, a state park in New York, was the model facility to host a tournament. The 2002 U.S. Open was a resounding success, spurring other public venues to ask "Hey, why not us?" Torrey Pines, run by the city of San Diego, petitioned and received a U.S. Open in 2008, which ultimately became one of the most memorable majors in golf history. "Bethpage and Torrey were excellent, and it certainly helps when the 'right' man wins," Fay laughs, a nod to Tiger Woods taking the title at both venues. The success of Bethpage and Torrey beget a U.S. Open at Chambers Bay (owned by Pierce County in Washington state) and Erin Hills (owned by an individual proprietor).
However, after a hiccup with Chambers Bay (arguably self-inflicted by the USGA and made worse by a shaky first-year FOX telecast), a tepid fan response with Erin Hills and losing Bethpage to the PGA of America (the Ryder Cup comes there in 2025), the anchor strategy indicates the USGA treats its 2002 triumph as an aberration. The USGA's stated reasons for the anchor strategy are sound. There's also a more elementary factor at hand, Fay insists.
The undertaking of hosting a U.S. Open requires a years-long rapport between the USGA and tournament site. If the venue is a country club or resort, that means dealing with a few hundred members and a board or two. If the venue is public, the USGA is dealing with, well, everyone.
"The local governments are wildcards," Fay says. "You could be working with a set of officials who weren't in place when the original negotiations happened. You could be working with non-golfers or those who don't understand the game. You could have people just trying to make your life difficult. You have to hold your breath." Given the amount of preparation and headaches that already come with a U.S. Open at a trusted club, this unknown element, Fay asserts, is why the USGA wants to whittle down its future sites.
We'd be remiss if failing to mention money's role, which Davis alluded to; North Carolina is gifting more than $40 million in financial incentives as part of its Pinehurst agreement. But not just in the amount to be made on-site. Fay says TV negotiations are one of the chief components of this new arrangement.
"You have to keep an eye on [the fact] the USGA is priming itself for the next TV deal. You want a showstopper at the end of the deal, and when the new deal begins," Fay says. NBC took over the final eight years on FOX Sports' U.S. Open contract last year, running through 2027. Pebble Beach will host that year, and, mentioned above, the USGA has not announced a 2028 venue.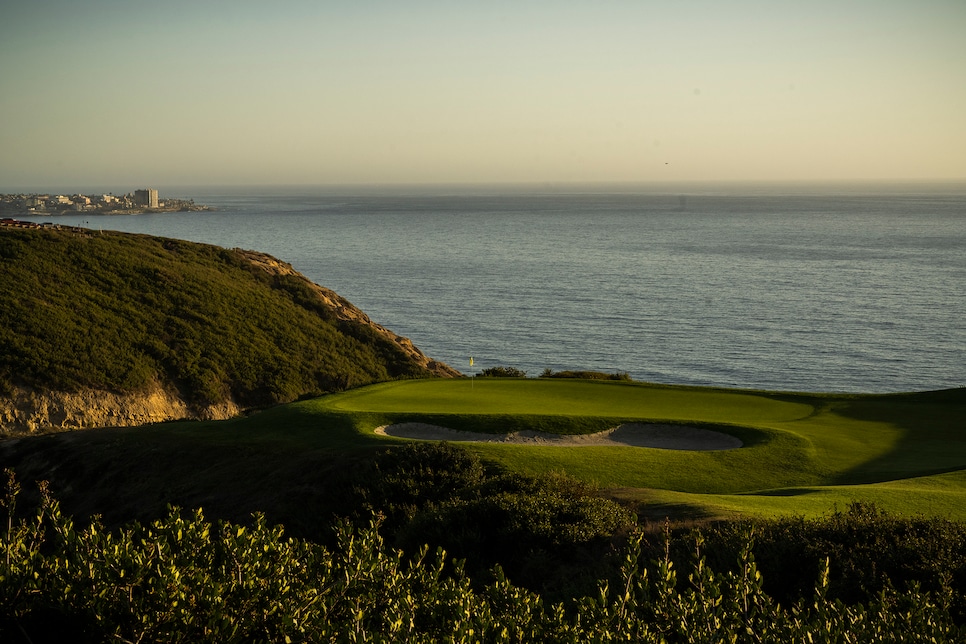 These are well-reasoned positions, and fans won't be disappointed with more of Oakmont, Shinnecock, Pebble and Pinehurst. In that same breath, for all its TV money and course deals, what keeps the USGA afloat is the people and its sense of democracy in a game prone to exclusivity. That is the romanticism that fuels the U.S. Open. "From many, one," after all. It is the true anchor. So it's easy to interpret the USGA's new strategy as a referendum on its public experiment.
Fay, however, says that's not the case. Instead he views the era as a tip of the hat to the USGA's constituents. "People who play public facilities, they could say a true public links was good enough to host a U.S. Open," Fay says.
As for its goodbye? Fay says don't get too sentimental, because in this world goodbyes don't exist. "I understand why golfers who play true publics would be disappointed, I do. But golfers love their history, and history lives. Once a U.S. Open has come, you are a U.S. Open course in perpetuity."
MORE U.S. OPEN 2021 STORIES FROM GOLF DIGEST: