U.S. Open
U.S. Open 2021: Jon Rahm had the perfect response to another question about his temper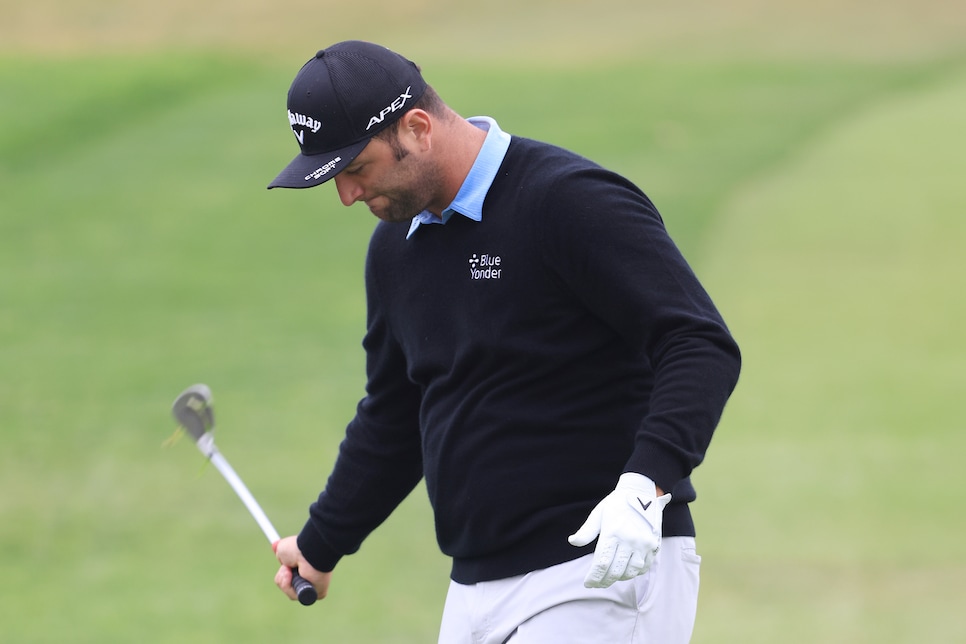 The running joke on Golf Twitter is that Jon Rahm, a new father, has gained new "perspective" just by having a child. All pro golf dads trot out the cliche once they have a family, and for some it's true. A baby at home makes you realize how little birdies and bogeys truly matter.
Of course, sticking with that attitude is much easier said than done when birdies and bogeys are affecting both your bank account and your standing in the game. Rahm has always been one to let you know how he's feeling on the course, in both good times and bad. Earlier in his career, the bad times were much more noticeable, though.
The Spaniard has made attempts to dial the rage back, but he's still a human that is frustrated by bad shots. When he does show that frustration, though, he's going to get asked about it. Over and over and over again. He was asked about it once again on Friday at Torrey Pines, where he shot a one-under 70 that likely could have been a 67 or 68 the way he hit the ball. Let's just say he was a bit ... perturbed.
"Am I ever going to escape that question?" Rahm said.
"Like I never lost it. I got a little frustrated on a couple of holes. Just because I felt like I was making decent swings and just not getting -- not that I was getting bad bounces or anything, but just not getting the results sometimes that you'd expect with certain swings."
If we're keeping it real, no, he's never going to escape that question. No sense in fightig it now, especially with all that new perspective.