The Loop
The Loop's first-annual sports Festivus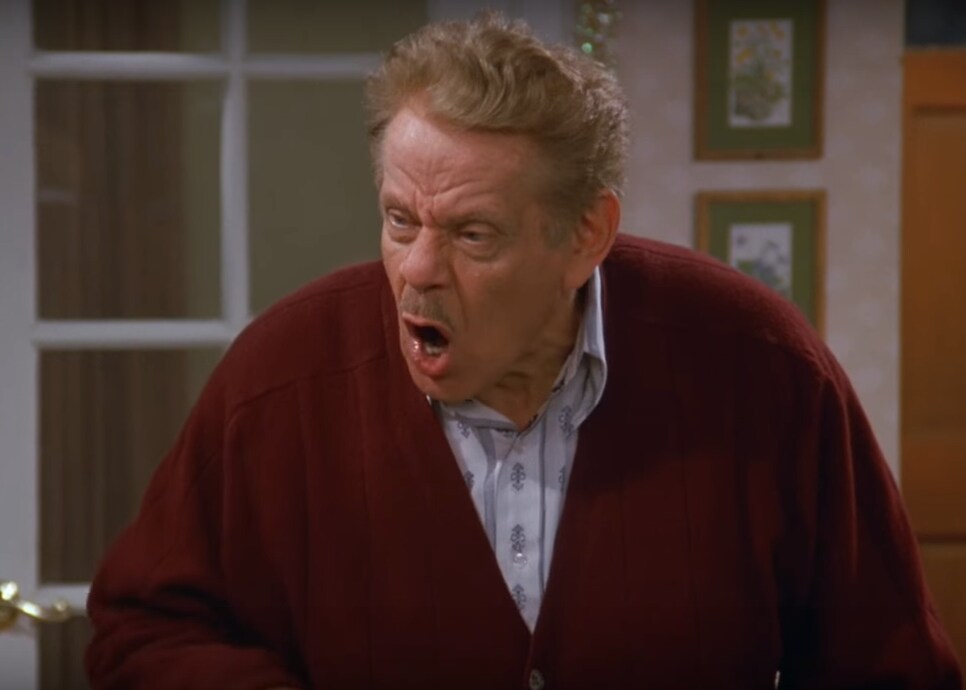 It's been a long, weird, exhausting, infuriating, and enlightening-in-the-same-way-that-The-Jungle-is-enlightening year in sports. An unsigned backup quarterback became the most important player in the NFL, a Las Vegas hockey team beat the odds (go figure), and Shooter McGavin got a DUI probably while partying with the Bills Mafia. In between, the President and Papa John tried to ignite a football coup, the Yankees rebuilt the Death Star, Friend of America Vladimir Putin got his entire country banned from the Winter Olympics, and six trillion young, promising ACLs exploded. So instead of celebrating another triumphant sports Christmas this year, we opted for something a little different: The Loop's First Annual (and Probably Last) Sports Festivus. No milk. No cookies. Just meltdowns, bust-ups, brutal hits, and cold, hard aluminum justice. Let's get this over with shall we…
Dark Lord and 300-level cave necromancer Nick Saban, as he has been every year since the dim dawn of time:
Honorable Mention (in case Saban spontaneously rage combusts at a stoplight on his way to the sticky-floored VFW we're hosting this in): This f—king idiot because we're all going to hell anyway.
ICYMI, which you probably did because soccer in America LOL, the USMNT failed to qualify for the World Cup for the first time since Zeus this year. Let's feel those feelings, Taylor:
Honorable Mention: The greatest moment in Madison Square Garden history.
Festivus is not over until you pin James Harrison, who spent his entire year lifting/pushing/eating crude iron objects gathered from abandoned steel mills all around Western, PA. STOP CRYING AND FIGHT YOUR FATHER!
Honorable Mention: The guy who plays The Mountain on Game of Thrones picking (absurdly massive) things up and putting them down.
Best Use of An Aluminum Pole
13-year-old slugger Jayce Blalock, who can already crush it out of a Major League ballpark and aspires to one day gut an entire city by being traded to the Yankees by noted good guy Derek Jeter.