The Loop
NFL owners want Jerry Jones out because...he supports Papa John's?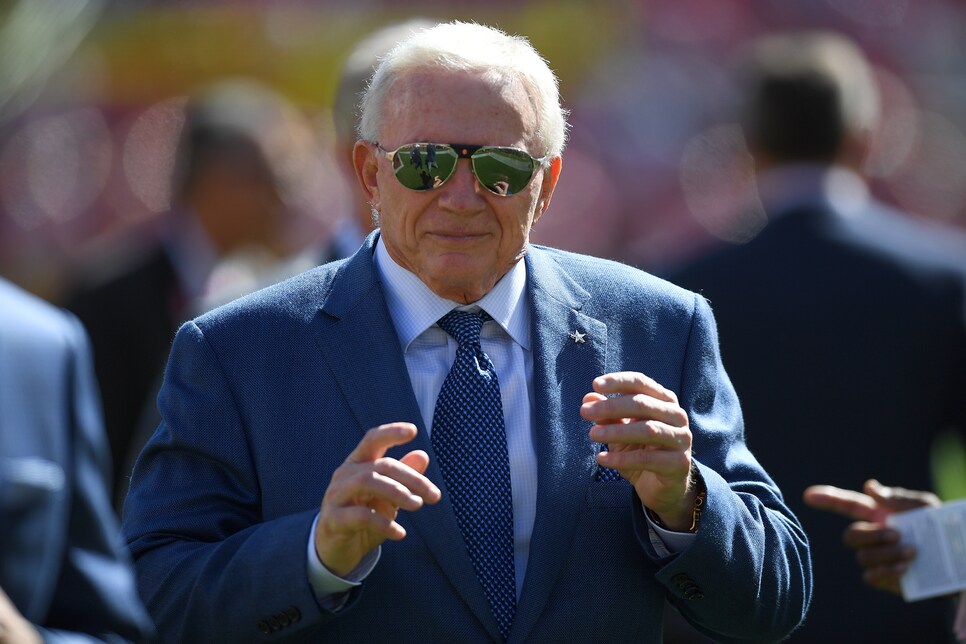 The NFL is in a crisis. TV viewership and stadium attendance are in the toilet, the league's collusion against Colin Kaepernick has only amplified his protest and stature, safety remains a prominent issue and the commissioner has the same approval rating of a colonoscopy. And yet, there's a dream that could make this football fracture whole: kicking Dallas Cowboys ownerJerry Jones out of the league.
Jones, a man colder than Cruella de Vil, has been consistently listed as one of the most vile personalities in sports since taking over the franchise in 1989. But, because the Cowboys are the sport's flagship enterprise, pigskin's version of Yosemite Sam wields an unfathomable amount of influence in the game. Or at least, used to.
Specifically, Section 8.13 authorizes the commissioner to determine that an owner "has been or is guilty of conduct detrimental to the welfare of the League or professional football." If the commissioner believes the available sanction (a $500,000 fine) is "not adequate or sufficient," the commissioner may refer the issue to the NFL's Executive Committee, which has the power to compel "[c]ancellation or forfeiture of the franchise in the League of any member club involved or implicated," with a directive to sell the team.
But why now? According to PFT, it is has to do with Jones' support of John Schnatter, a.k.a the "Papa John's" guy. Schnatter recently ripped the NFL and its leadership, claiming the league's national anthem protests were hurting his chain's sales. In reply to those remarks, Jones said that Schnatter is a "great American." Just spitballin', but this sentiment may stem from Jones owning more than 100 Papa John's franchises.
Wouldn't that be something? For all his indiscretions and shady dealings, it's his affinity for a pizza joint that could take Jones down. And you thought that fumbled snap against Seattle was a tough way to lose.