The Loop
The social media reaction to the Giancarlo Stanton to the Yankees trade has been hilarious (and depressing)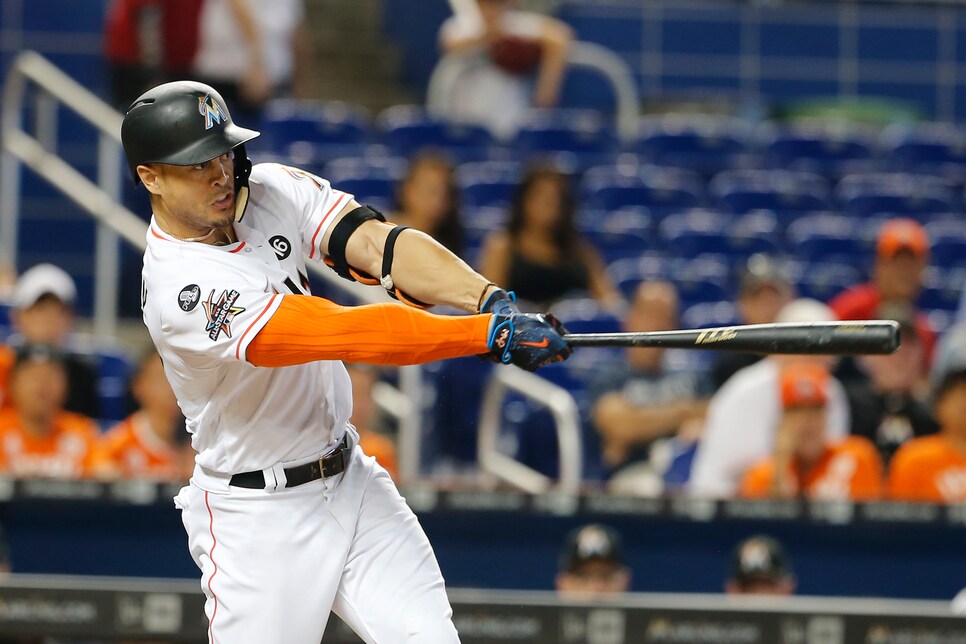 Christmas came early on Saturday morning for New York Yankee fans, when news broke that general manager Brian Cashman was close to a deal with the Miami Marlins that would send reigning National League MVP Giancarlo Stanton to the Bronx. It may be a cold, snowy morning on the East Coast, but the hot stove is officially BURNING.
Naturally, opposing fans, members of the media and those who just live to hate the Yankees are furious over the potential trade. Conspiracy theories are being thrown around, tears are being shed and the Wahhhambulances are being called upon in droves. What's worse is that, according to many reports, Cashman is giving up very little to get Stanton, who hit 59 home runs a season ago. Doubly, no triply (is that a word?) worse is that former Yankee legend-turned Marlins CEO and part owner Derek Jeter had a hand in making the move. It's a perfect storm of everything that makes people despise the Yankees.
So, where can these poor saps vent about their frustrations? Twitter of course. The social media reaction has been hilarious, depressing and everything in between. Here's some of the best of the best.
The Immediate, Hilarious Reaction Tweets
The Derek Jeter Conspiracy Tweets
The Chuck Todd is very angry.. wait Chuck Todd is a Marlins fan? Tweets
The Depressing(ly funny) Mets Tweets
Never change Mets fans, please, never change. Folks, the Evil Empire is back. What a time to be alive.