Gunslingers
The best golfing quarterbacks (and quarterback golfers) of all time
All are superstar NFL quarterbacks who moonlight as golf sickos, but their handicaps don't quite put them on our list of the greatest golfing quarterbacks of all time. These are elite of the elite. The scratch players. The guys who have at least attempted to compete at the highest level, only to learn just how difficult it is do to so. What you'll find below is not exactly a pure ranking, but a QB golfers superlatives list that may or may not be ranked from best QB golfer ever to 11th-best. Much like Trent Dilfer's "Elite 11" QB camp, these are a very select few that have had plenty of success both on the football field and on the golf course.
QB who actually cashed checks on the golf course - John Brodie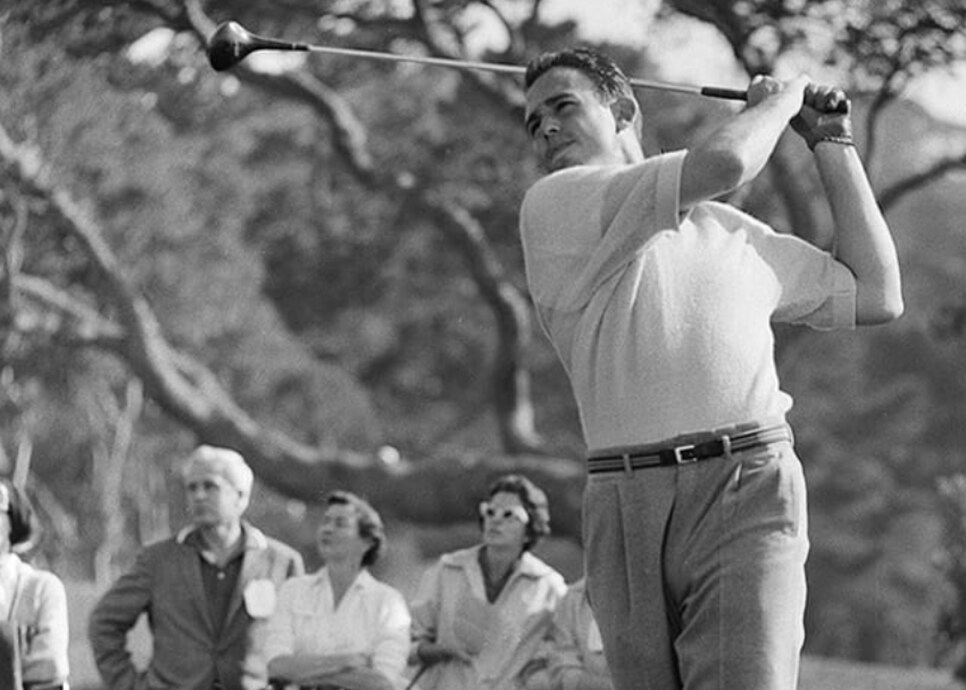 Unlike a certain someone we'll get to shortly, Brodie actually earned some money on the golf course, albeit on the Senior Tour. Between 1985 and 1998, the former San Francisco 49er had one win (1991 Security Pacific Senior Classic) and 12 top 10s, amassing $735,000 in earnings along the way. He also competed in two U.S. Opens, once in 1959 and once in 1981, missing the cut both times.
QB who took the hint - Tony Romo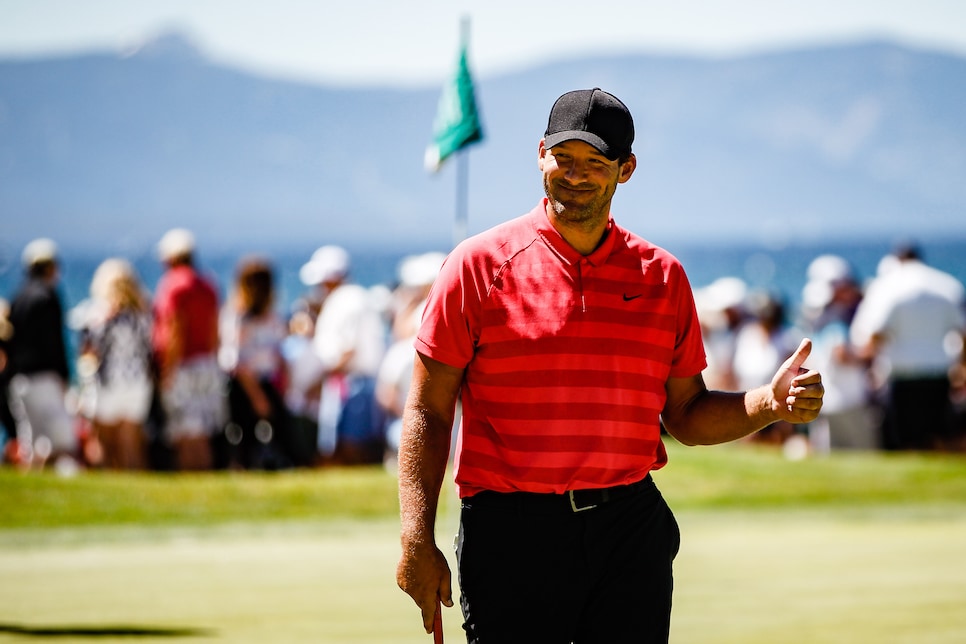 Count us among those who are rooting for Romo to have a successful golf career. After more than a few 76-83 -- MCs playing against the big dogs, however, Romo found his level in 2022, winning the American Century Championship in Tahoe.
QB who might actually be better at golf than football - Derek Anderson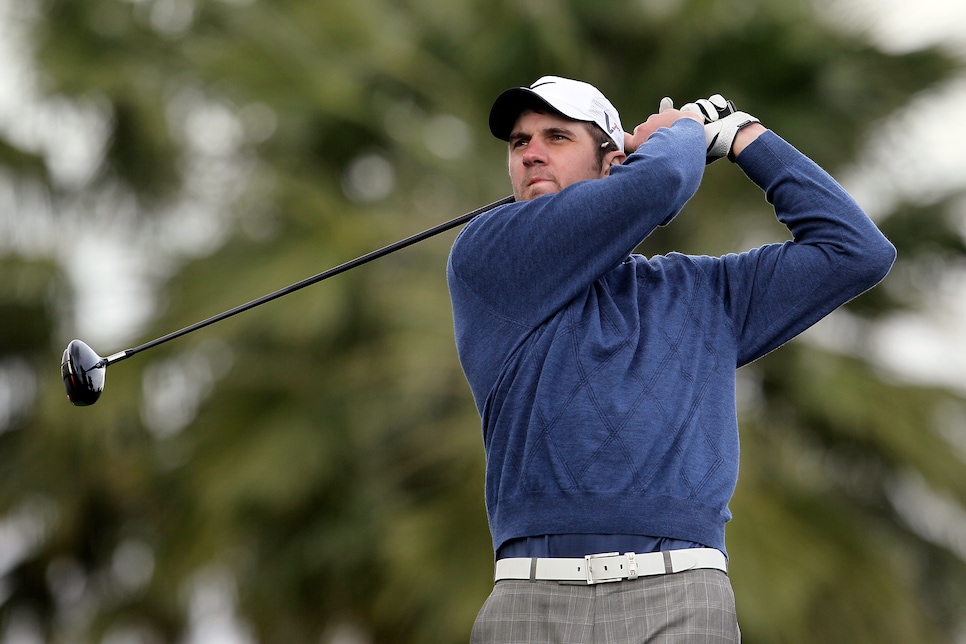 Anderson is one of the top two quarterbacks in the history of Oregon State's program, and he once led the Browns (yes, the Browns!) to a 10-6 record in 2007. So no, we're not actually suggesting he's better at golf. But outside of the '07 season, he was a career backup, better known for a post-Monday Night Football outburst than any on-field highlights. On the golf course though, Anderson, a scratch player, has plenty of highlights, including a 65 at Grayhawk Golf Club in Scottsdale, Az. and an even-par round at Pinehurst No. 2. His goal is to win the U.S Mid-Am and earn an invite to Augusta. If he pulls that off, then him being a better golfer than football player is officially a conversation we need to have.
QB who almost burned down Pebble Beach - Matt Ryan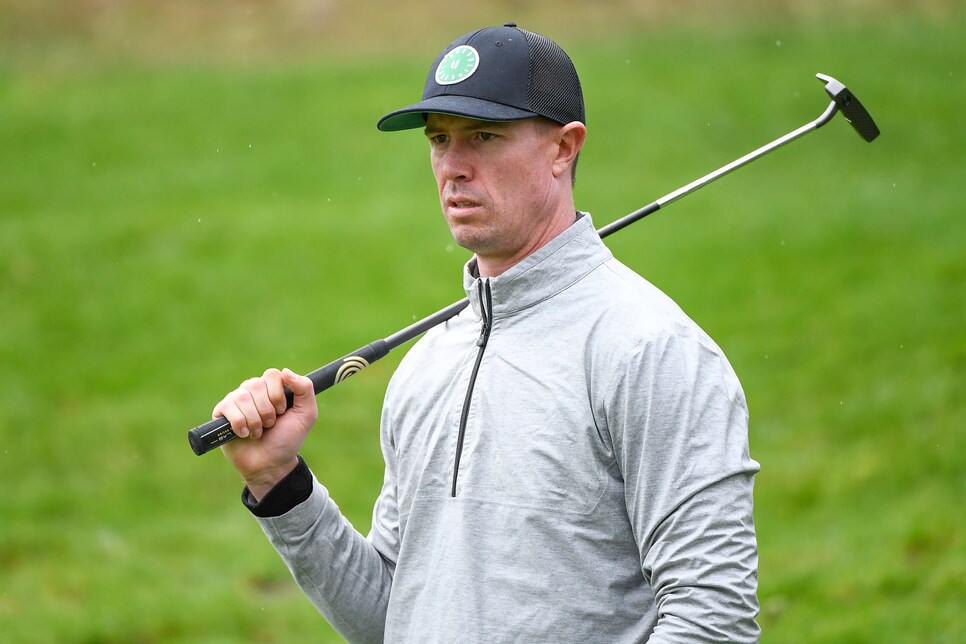 For a guy named Matty Ice, he sure knows how to catch fire on the links. At the 2019 AT&T Pebble Beach Pro-Am, the 2016 NFL MVP upstaged Tony Romo with a wild front nine during Saturday's third round. At the par-4 first, Ryan holed out from off the green for birdie, then nearly made an albatross at the par-5 second, settling for a tap-in eagle. He and partner Russell Knox went on to shoot 65 that day, eventually finishing in a tie for fourth.
QB you forgot was a scratch player - Sam Bradford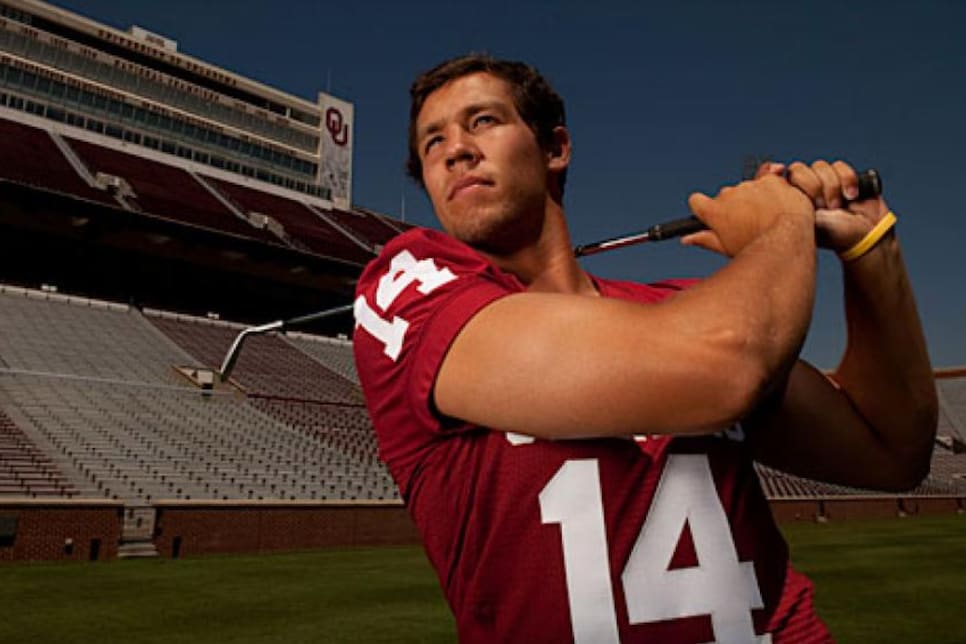 Honestly, you may have also forgotten Bradford was a NFL quarterback too. The oft-injured Heisman Trophy winner only played all 16 games twice in his nine-year career, which appears to be over. After signing a two-year contract with the Arizona Cardinals in 2018, Bradford played in just three games before being replaced by Josh Rosen. Then he was released in November. He remains unsigned, which has given him plenty of time to work on his golf game. As this 2009 Golf Digest story shows, Bradford is sneaky good, and by sneaky we mean he is a scratch but has no formal handicap.
QB who would be pro if every tour event was at Tahoe - Mark Rypien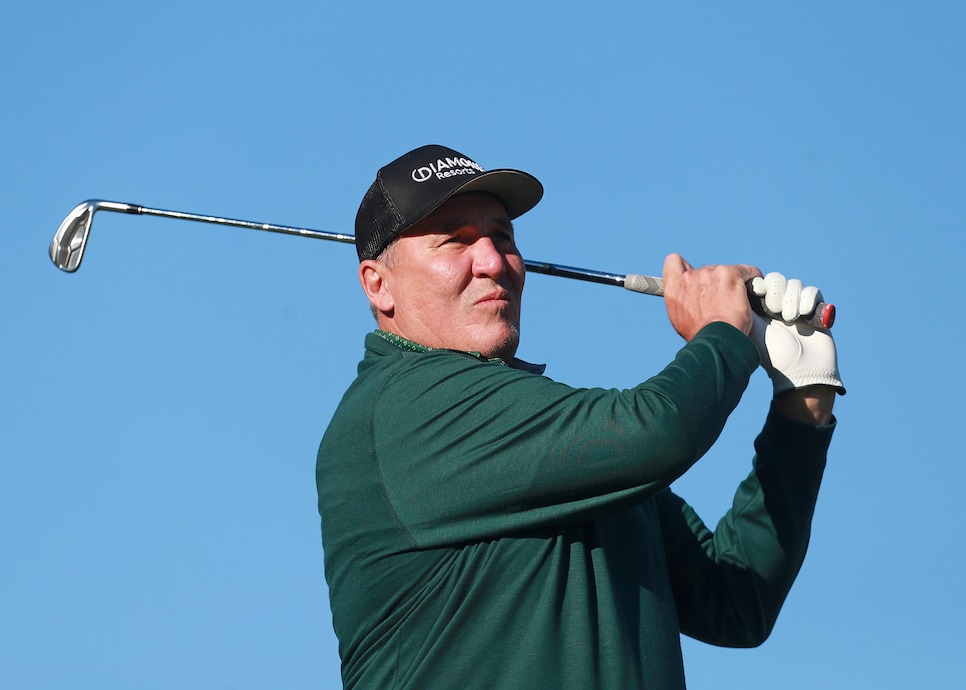 Romo could certainly fall in this category as well, and even former Falcons quarterback Chris Chandler, who won at Tahoe in 2007, could make a case. But nobody has feasted there like Rypien has. A two-time Super Bowl champ with the Redskins, Rypien also has two victories at the American Century Championship, and they came nearly 25 years apart. He won the inaugural celebrity event in 1990, then again in 2014, and has finished in the top 10 in the event nine other times. Talk about longevity.
QB who actually played on his college golf team - Brandon Weeden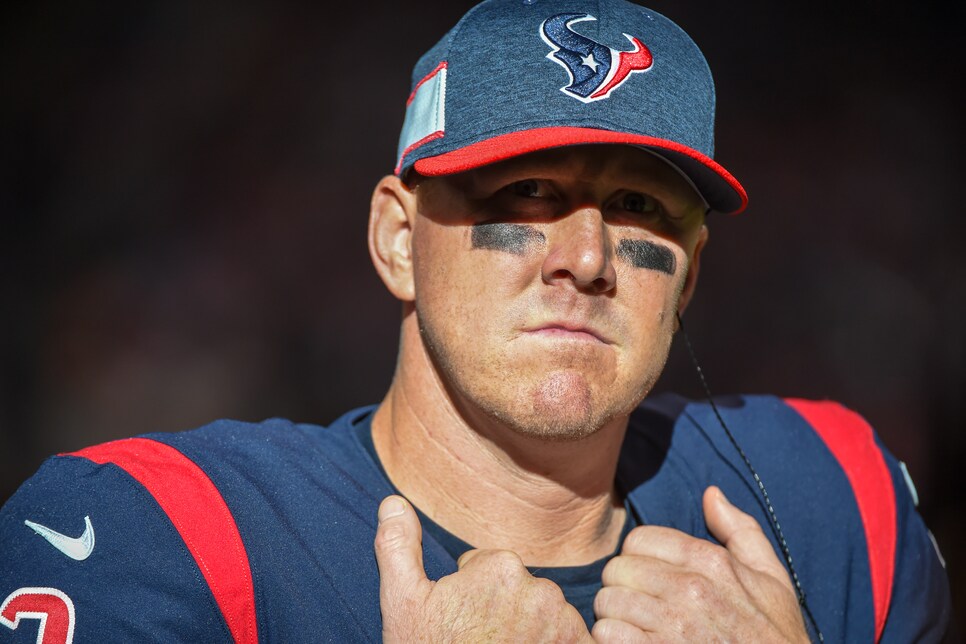 After setting numerous Oklahoma State passing records (which Mason Rudolph eventually broke), Weeden walked on to the Cowboys golf team in 2011. This was now the third sport Weeden proved to be very good at, as the gunslinger had been drafted by the New York Yankees as a pitcher nine years earlier. In 2012, he got selected 22nd overall in the NFL Draft by the Browns, putting any golf dreams on hold. Weeden, a scratch player, has previously said he'd love to make a run on the PGA Tour Champions some day. We'll check back in 14 years.
QB who doesn't get the golf respect he deserves - John Elway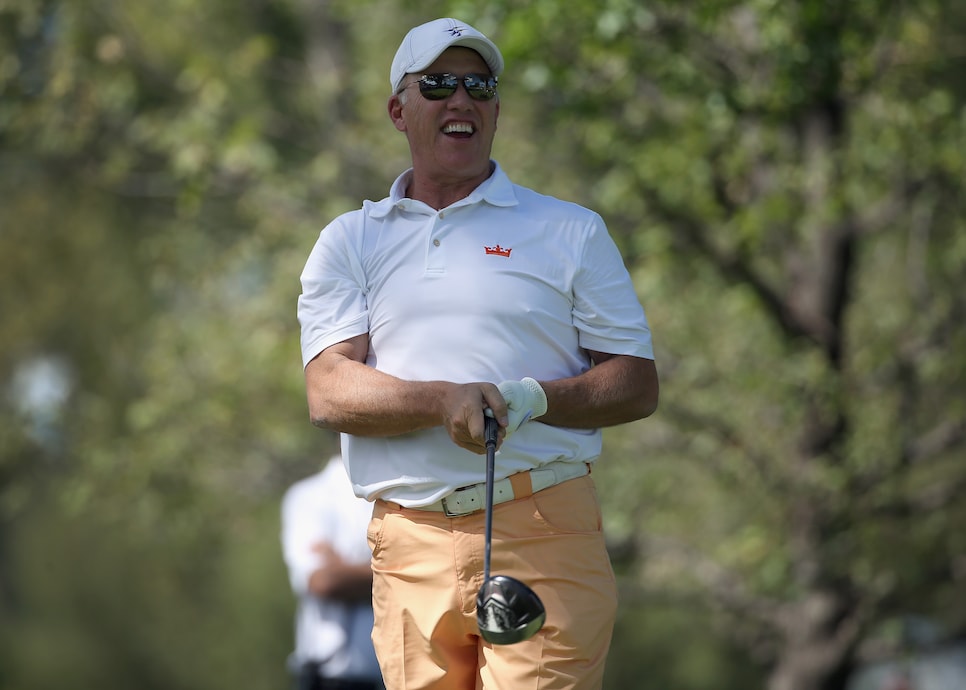 Maybe it's just us, but it feels like Elway doesn't garner mention anytime the topic of golfing quarterbacks comes up. Actually, it's definitely us! Elway was conspiculously left out of our top athlete golfer ranking from 2018. Probably an honest mistake on our part. The Broncos legend is a low-digit handicapper who attempted to qualify for the U.S. Senior Open in 2018. His goal was to break 80 that day, but he wound up shooting 80 on the nose. Many of us can relate.

QB who knows how to have a good time on the course - Johnny Manziel
In a 2014 Golf Digest cover story, Johnny Football said he was still hovering around a 7 or 8 handicap. But now that his football career is seemingly over, he's had time to get down to near scratch, though he's still not as elite as some of the guys mentioned above. What he's likely elite at is having a very good time on the golf course. And that's all that really matters, right? Johnny would make our foursome any day.
QB who probably has a better time on the course than Johnny Manziel - Ben Roethlisberger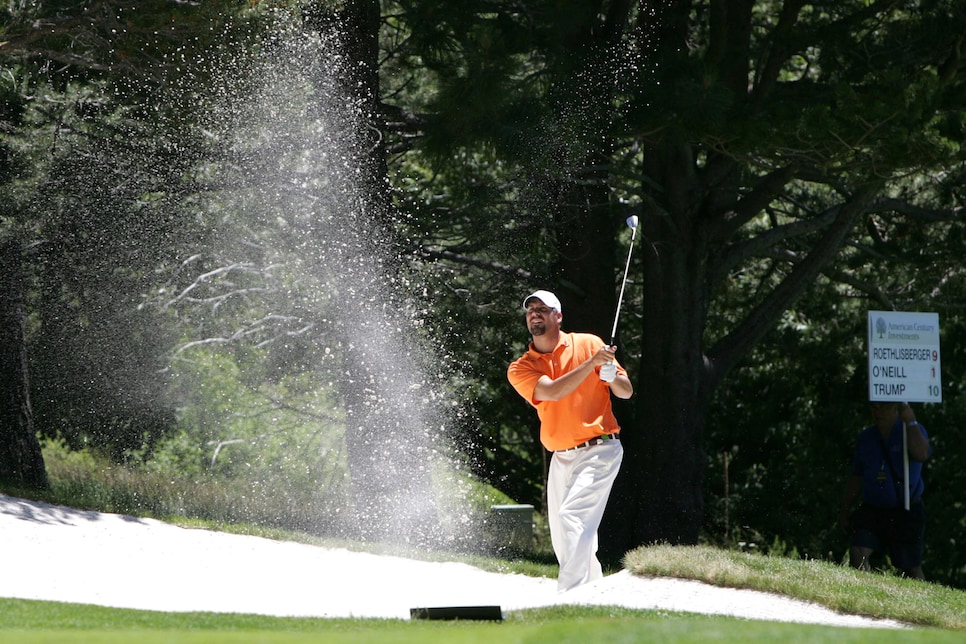 Big Ben has hovered between a scratch and a 7 handicap, and it sounds like he's leaning more towards the former these days. Recently, FOX NFL reporter Jay Glazer claimed No. 7 had spent the offseason drinking beer and playing golf, which literally seems to be par for the course for the two-time Super Bowl champ.
QB who could be the next Tahoe legend - Case Keenum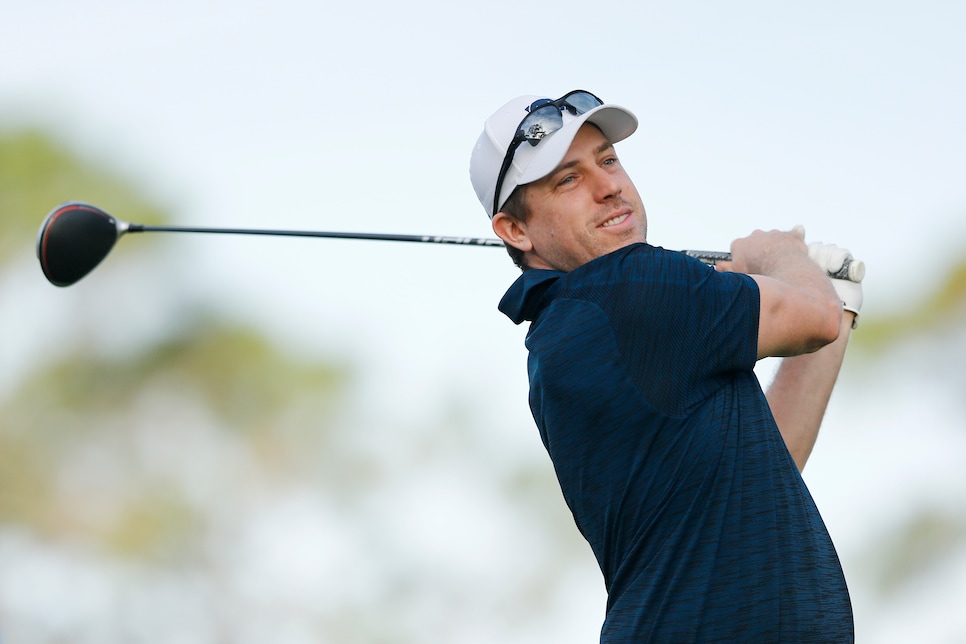 The most prolific passer in college football history could also become quite prolific in the celebrity event if he keeps it up. In his first appearance in 2018, the former Houston Cougar finished in a tie for 24th out of the 92-man field. When he returned in 2019, Keenum posted rounds of 76, 73 and 74 to finish in solo sixth. He plays to a 2 handicap, which will be tough to improve upon as long as he's still grinding in the league. But after retirement, Tony Romo better watch his back.