The Loop
9 things you can learn from Peyton Manning and Tom Brady's handicap cards
Now that Rory, DJ, Rickie and Matt (we'll give him first-name recognition for now) have finished up the return to live golf, next up is Tiger, Phil, Peyton and Tom in The Match: Champions for Charity on May 24 at Medalist G.C. in Hobe Sound, Fla.
While Woods and Mickelson are well-known entities as it relates to their golf, less is known about Manning and Brady's games. We found the USGA GHIN handicap cards for both and found a number of intriguing facts that could help cast some light on what might occur on Sunday.
Let's start with Manning, who holds a solid 6.4 Index at The Honors Course in Ooltewah, Tenn. The Honors Course is no joke, having hosted five USGA championships, including the 1991 U.S. Amateur.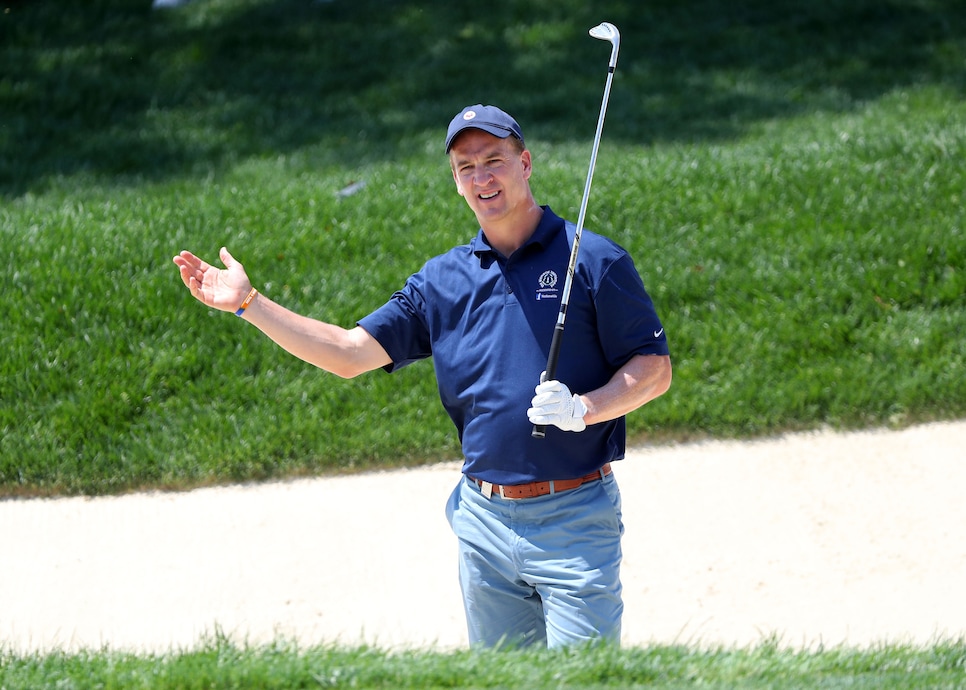 He plays a fair amount of golf.
Manning has posted 20 scores since May of last year. That would certainly be described as an avid golfer.
But he's yet to post a score in 2020.
While many of us escape to the course in the COVID-19 age, Manning has yet to post a score under the new handicap system. His last posted score was an "away" score of 84 on a course with a 74.8 rating and 141 slope last September. Time to get the GHIN app, Peyton.
He's remarkably consistent.
Manning's low score out of his last 20 is a 78 and his high is 88. But perhaps more remarkable is that half of his scores only range from 80 to 82. That said, when you complete 65.3 percent of your passes in your football career, consistency can be expected.
Difficult courses are his thing.
The Honors Course can be a bear and Manning clearly doesn't shy away from tough tracks. Of his last 20 rounds only one has been played at a course with a slope below 137 and eight have been on courses with a 140 slope or higher.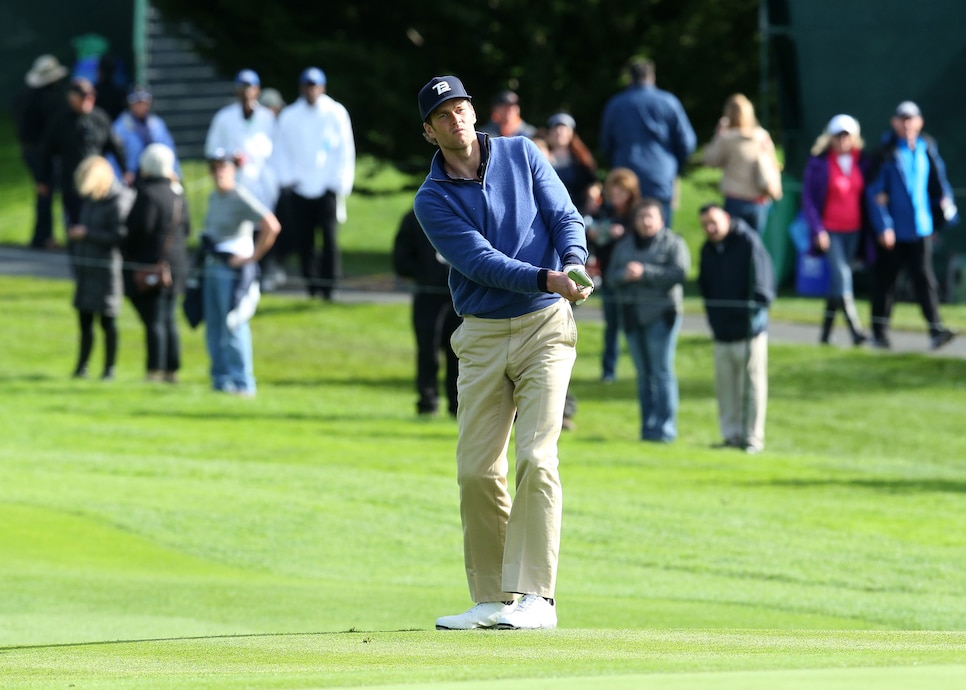 Brady also plays at a high-powered course, The Country Club in Brookline, Mass., where he holds a 8.1 Index. Now that he's with the Tampa Bay Buccaneers, he's likely to join some swanky club in Florida—reports already say he's got a membership lined up at Seminole Golf Club. As for his game, well, here's what we can see from his Index card.
His play is sporadic.
Unlike Manning, Brady has played in 2020, posting an "away" score of 86 in April, so good for him. Before that, however, his most recent score was from July 2019. Football season can do that to a guy.
There's a bit of a gap in his card.
Brady went from April 2015 through February 2019 without posting a single score. We're not sure if that's simply a case of forgetfulness or handicap management, but we don't know many single-digit players who don't play for four years. He's played so little overall that his last 20 scores date back to March 2014.
He was a bit rusty.
Assuming he didn't play much during that stretch, the first three scores after that gap reflected knocking some rust off as he posted an 86, 95 and a 106. Those numbers are impressive if they're describing the yardage of a scoring drive, but not so much a round of golf.
There is some game there.
Brady has a low score of 82 on his card, but he hasn't reached that level of play since May 2014. That said, he has a nine-hole score of 40 from May 2019 so there has been a glimpse of the old form.
He can get his handicap up significantly for The Match if he hurries.
With the new handicap system updating daily, we recommend Tom get out on the course fast. Five of the next six scores to get kicked out are 82s and 83s. A couple extra dots on the card never hurt anyone.