News
PGA Championship 2020: Is it 2015 again? Plus four other takeaways from Day 1 at TPC Harding Park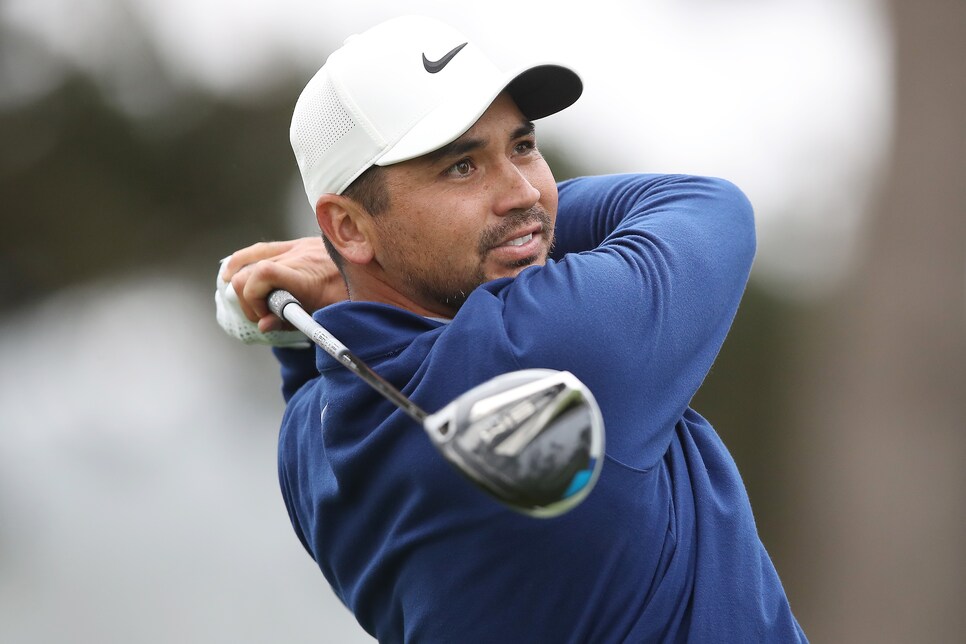 One year and change. That was the length of the wait time between major championships. It was ... hmmm, what's the word we're looking for ... unprecedented. That's it, an unprecedented duration between majors. Glad somebody finally had the guts to break out that word.
Below, you'll find our attempts to sum it all up the best we could. Here are our five takeaways from Day 1 of the 2020 PGA Championship at TPC Harding Park.
If you stay off social media, a) Good for you. Your life is definitely way, way better than the rest of us idiots scrolling through this crap every day; and b) You probably don't know about one of the funnier "memes" in the game. It's from the film "Jumanji," when Robin Williams' character exits the game and looks incredibly disheveled. He has no idea where he is or what day it is, and he simply says "WHAT YEAR IS IT?" to convey his feelings.
This would be a perfect way to describe the first-round leader board, on which Jason Day is tied for the lead at five under with Brendon Todd, and Martin Kaymer and Zach Johnson are among the group that is one back. What year is it? 2015, apparently.
Actually, the trio of Day, Kaymer and Johnson just looked like their 2015 selves on Thursday at TPC Harding Park. Day, who won the PGA in 2015 and climbed to No. 1 in the world a few weeks after, was bogey-free, much of the round thanks to a stellar approach game, an area that was lacking at the beginning of the restart. But he's steadily improved with his irons over his last three starts, and he capitalized by collecting three straight top-seven finishes. The scary part? He putted merely fine on Thursday. If the flat stick gets hot, we really could see a glimpse of the old Day this week.
"I'm not like excited—I shouldn't say I'm not excited," Day said. "I am excited to come out and play every day, but I know that I can improve, and mainly my putting can improve a little bit more."
Then there's Kaymer and Johnson, who each threatened to tie Day at five under at one point during their rounds. Kaymer bogeyed his final hole, Johnson his second-to-last, but both scores held up to finish the day in a tie for second. Kaymer's last top 10 in a major came at the 2016 PGA Championship, Johnson's at the 2016 U.S. Open. Two years prior, Kaymer blitzed the field in the U.S. Open at Pinehurst. In 2015, Johnson held on to win the Open Championship in a three-way playoff, which Day missed out on by a shot. Both have fallen well out of the top 100 in the Official World Golf Ranking, making their appearance at the top of the board legitimately shocking on Thursday morning.
It's still very early. But for one day in San Francisco, it felt like old times.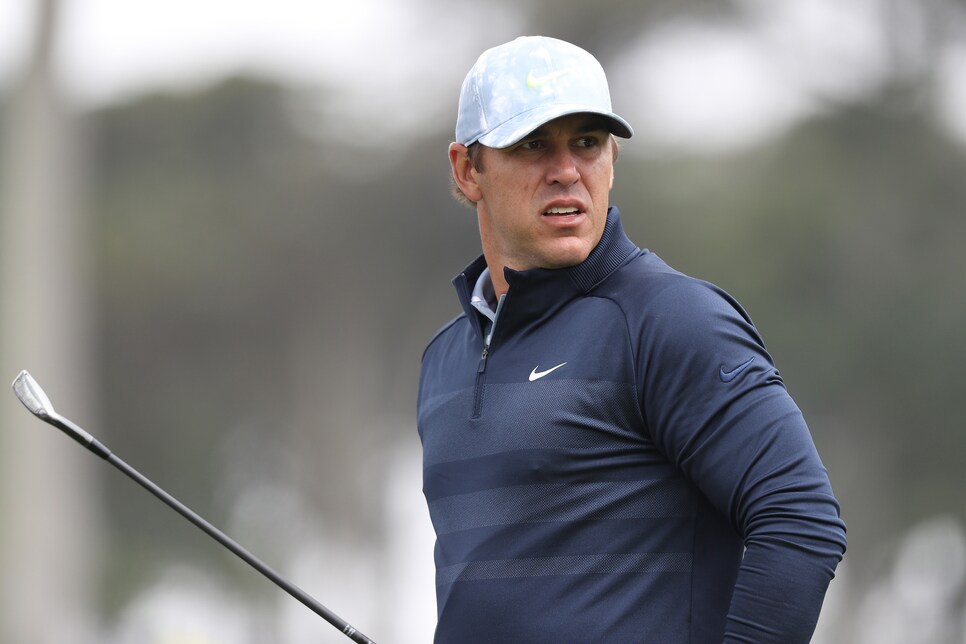 Imagine not enjoying the Brooks-Bryson back-and-forth?
Well, right now, it's just Brooks Koepka doing the talking, but both are letting their play speak as well. A week after Koepka was caught on camera jabbing DeChambeau over his fire ant routine, he got in a number of extra right and left hooks on Thursday. The first came in his post-round interview, when, after shooting a four-under 66, Koepka said there's "no reason to get all scientific" when asked about the state of his game after going through a bit of a rough patch. The second came in a pre-taped ESPN segment, when players were asked what they eat for breakfast. Koepka's response was definitely, totally not a shot at Bryson in any way. Not a chance.
As Koepka said in that new Nike ad, you can't out-troll a troll. He's officially an expert, and as serious as he seems with some of it, it's still somewhat good-natured. It's OK to make jokes, to have a little fun. Everybody should lighten up. Golf should be more fun.
NOPE. Naturally, the haters on social media are out in full force. The takes have ranged from "it's getting weird" to "Brooks should just shut up" to "Brooks is obsessed with Bryson." It's amazing, first people say golf is boring, these guys are all blah and they all give packaged answers to everything and have zero personality. The second they show an ounce of it, they are told to pipe down and fall back in line. 2020, and the internet, at its absolute finest.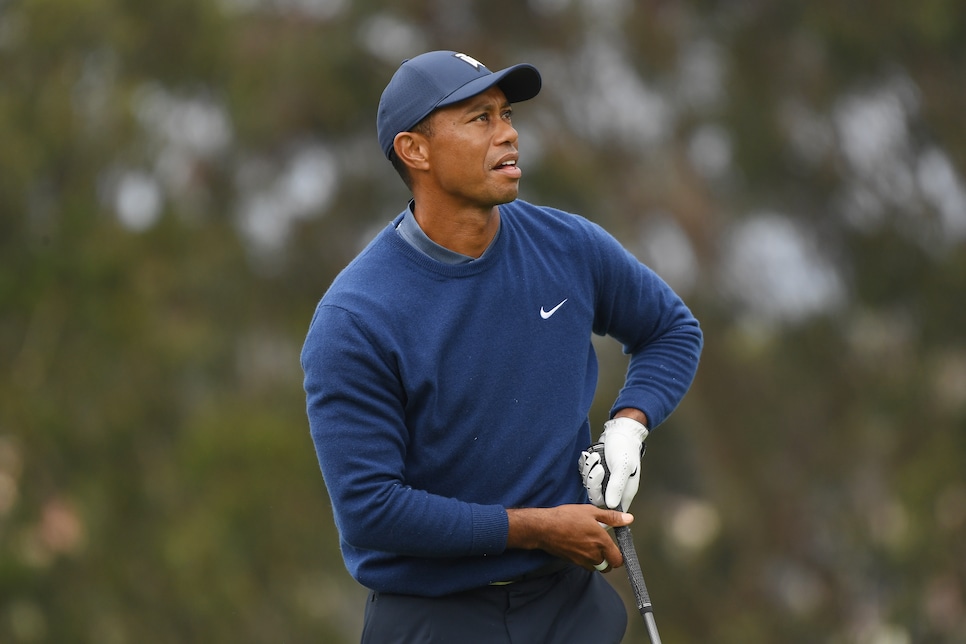 Encouraging stuff from Tiger Woods
Hand up: I was very worried about Woods this week. The lack of reps, the reports of cold weather, the juicy rough. It all seemed to add up to an early exit for the 15-time major champion. It's just one round, but man, I'm happy to be wrong. He looked pretty damn good, finishing with a two-under 68, his best opening round in a major since the 2012 Open Championship. He worked it both ways, he made some long putts, he saved par when he needed to, and he absolutely cranked it off the tee, ranking fifth in the field in driving distance at round's end. Historically speaking, Woods has 'em right where he wants 'em. He's never been one to come out guns blazing in a major, rather biding his time and making his move on Friday and Saturday. I speak for the entire golf world when I say let's hope that's exactly what happens this week, because there is nothing better than Tiger in the mix on Sunday at a major, even if this Sunday won't feature any Tiger roars.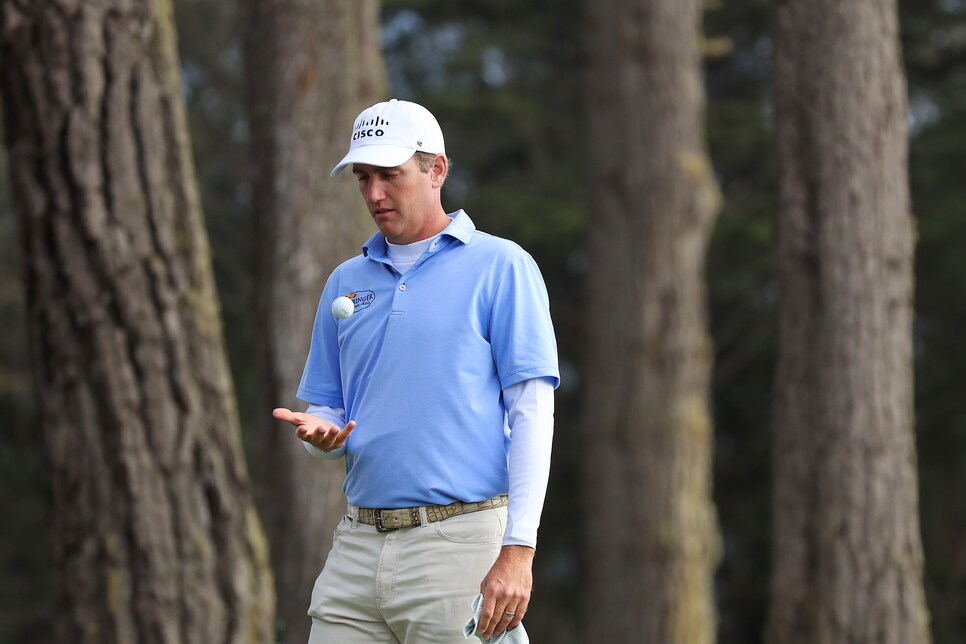 Are you kidding me, Brendon Todd?
What's there left to say about this guy that hasn't already been said? His ability to consistently go low, even after a few crushing Sundays, is both admirable and inspiring, and it should come as no surprise given everything he's been through. He throws away the Travelers Championship on Sunday and responds by getting right back into contention a few weeks later at a WGC. Of course, he sort of threw that one away, too. His response? Tying Day for the lead with a five-under 65—in just his second major since 2015, mind you.
I have no idea how Todd's story ends this week. He might win, he might tie for 56th or he might miss the cut. Whatever happens, he has reached an absolutely insane level of heat check. We're talking J.R. Smith heat check. Todd is shooting a three every time he comes down the floor and he's making them at a very high percentage. Terrible analogy? I don't care. Brendon Todd is breaking my brain.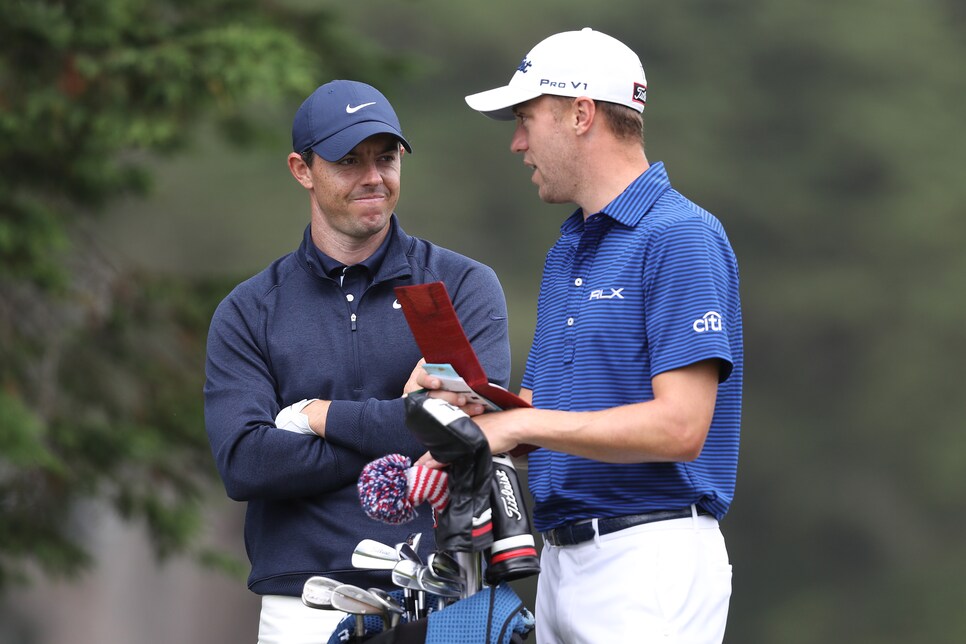 Friday is a big day at the office for some
As good as the first few pages of the leader board are, they're missing some rather popular names: Rory McIlroy (E), Tommy Fleetwood (E), Jon Rahm (E), Justin Thomas (one over), Phil Mickelson (two over), Patrick Cantlay (three over), Jordan Spieth (three over), Rickie Fowler (three over). For the boys at even, it should only take an under-par round on Friday to make the weekend, though some of those guys didn't just come to make the weekend. As for the rest of the group, Friday is going to need to be an aggressive, fire-at-the-flag affair. As it stands, one over would get in, but it will more than likely move to even par, meaning Spieth, Cantlay and Fowler are going to need something in the 65-66 range. Would hate to lose any of these guys for Saturday and Sunday.