News
PGA Championship 2020: This is the gutsiest round of the week that you'll never hear about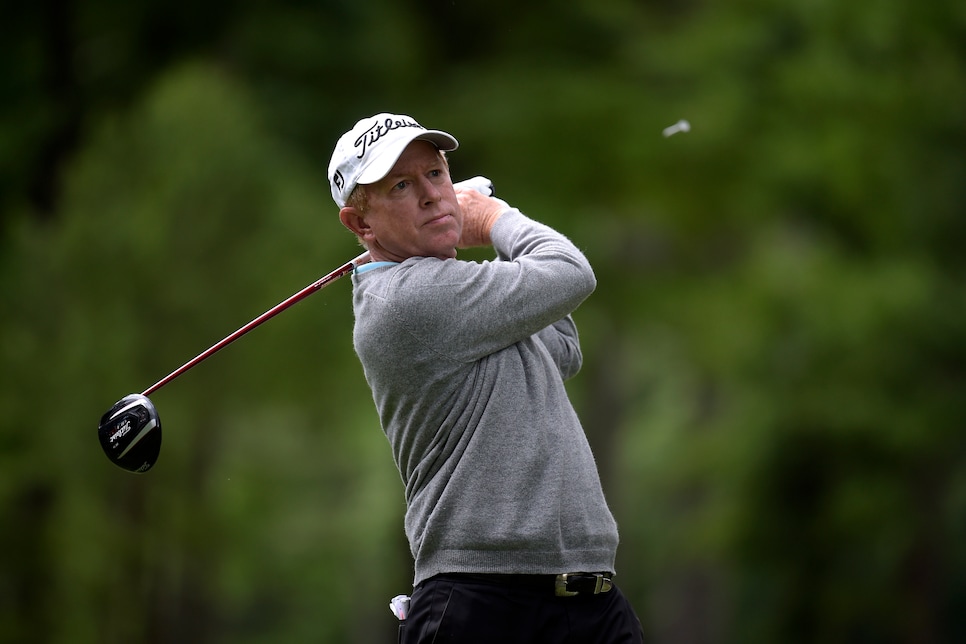 We've heard all week that TPC Harding Park will play long for even the world's best golfers, so what about the oldest golfer in the field? Try really long. Really, really long.
So while Jeff Hart's opening 77 at the 2020 PGA Championship might not seem that impressive, consider his circumstances as a 60-year-old.
"There just aren't that many birdie holes for me," Hart, one of 20 club pros in the field, told reporters after his gutsy round. "I mean, maybe five holes that I can get the ball close to the pin, maybe six. Other than that, I'm hoping to kind of roll something up on the green, and it's a tough test for a 60-year-old man with a 60-mile-an-hour fastball is what I would equate it to. It's like pitching in the in the major leagues with a 60-mile-an-hour fastball; they're teeing off on you, basically."
More like Jeff HEART, right? Way to battle my man. Just listen to the strategy he had to use in his PGA Championship debut.
"Well, on the longer par-4s, I'm trying to roll the ball up, and I think I hit five or six drivers off the fairway just trying to roll them up on these long par-4s," said Hart, whose lone Korn Ferry Tour title came 20 years ago. "I played with Brian Harmon and C.T. Pan, and they're 50 yards longer than I am, and they're probably short for a Tour player, and they're coming in with mid-irons. It's just a whole different ballgame."
Five or six drivers from the fairway! Because of his distance disadvantage, Hart estimated par for him on the course "is about 78 or 79 or 80 if I were realistic about it" because he can't reach two-thirds of the course's par 4s. So basically he shot in red numbers with that 77.
"I'm hoping for good bounces and running up and hope they stay on the green," Hart added. "They could roll over or not get up the hill and be short of the green. It's just not even a fair fight. I'm looking for either an age division or, like boxing, maybe a bantam weight division, although the two fellows I played with were basically my size."
Get some rest, Jeff. The fight resumes tomorrow.