News
PGA Championship 2020: Day 1 summed up in 27 tweets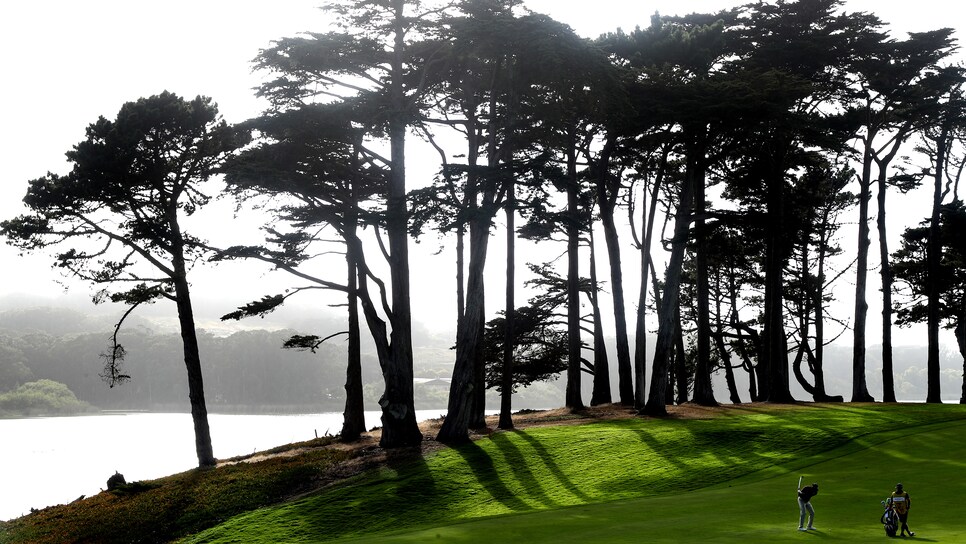 What's that you say, you didn't spend 12 hours in front of a television watching every shot from TPC Harding Park? Worry not: We did, and we're here to catch you up on the day's most important storylines. Yes, you probably heard Bryson DeChambeau snapped his driver, and Brooks Koepka continued to use every chance he gets to troll Bryson. There were a myriad of storylines you might've missed, as evidenced by the great leader board we have after Day 1.
Here's your recap in the day's best tweets.
PGA Championship 2020: Day 1 Twitter recap
The ESPN+ cameras picked up each player arriving to the course in their masks, making this telecast different than any other major one immediately.
Tiger Woods was out in the morning, and the scene as he teed of in pursuit of his 16th major was one of the more surreal sights we can recall in golf's return. We're used to no fans at this point, but seeing Tiger announced to silence put the event in context.
There was nearly universal praise for the PGA Championship site as this muny gets the major spotlight for the first time in its history.
Tiger had a new putter in play, and it looked good early.
There were a lot of positives early on for the 15-time major champion.
But Tiger wasn't the only one playing well early on Day 1. Conditions were benign in the morning so scoring was up.
The leader board after the morning was stacked, and a couple of possibly unexpected multiple-time major champions got off to hot starts.
Zach Johnson's hot start led to this playful tweet in reference to ZJ's comments after the third round of the 2018 U.S. Open at Shinnecock.
Teaching pro Zach J. Johnson, an assistant pro at Davis Park Golf Course, is also in the field as one of the 20 club professionals. He didn't have quite the same success as his namesake, finishing with a 12-over 82, good for last place as ZJ played his way to the top of the board.
Zach Johnson lost a shot coming in to finish at four under, giving the lead to 2015 PGA champ Jason Day. Day entered the week with three straight top 10s, riding some serious momentum.
Tiger wrapped up a two-under 68, which was his lowest opening round in a major in a longggg time.
Brooks Koepka started his defense of his PGA Championship title, and his pursuit of a three-peat, with a stellar four-under 66. It's pretty much what we've come to expect from the four-time major champ.
Koepka's post-round press conference, though it was virtual, did not disappoint.
Though this stat is only based on the driving distance of two holes, Tiger was shaping his drives with ease, proving his long game is feeling good. He had a few errant drives but recovered from them nicely.
On the opposite end of things was Jordan Spieth, who struggled to a three-over 73, as he continues to search for his first win since the Open at Birkdale. And there was this scene, juxtaposed with Augusta National at the height of Spieth's game, which was quite striking.
The guy actually snapped his driver. Amazing...
As he does, tour pro Eddie Pepperell puts things in proper context.
Though Bryson was near the top of the leaderboard for most of his round, he dropped a couple shots on his inward nine, finishing up at two-under 68. But it looked for a while like Bryson would be approaching Koepka's place near the top.
J.T. Poston won the 2019 Wyndham Championship, a title he'll defend next week. He also had his best round in a major on Thursday.
We saw Adam Scott play for the first time since the Players, and people didn't know what to expect from his game (oddsmakers made him 70-1). Of course the Aussie rolled out and is in red numbers in his first competitive round in five-plus months.
The round of the afternoon wave belonged to Brendon Todd, who continues his heater.
After 54 weeks without major golf, the below is a great problem to have. Like we said, we indulged in it all. And it was great to have golf back on the main stage.