News
PGA Championship 2020: Bryson DeChambeau snapped his driver and the golf world lost its mind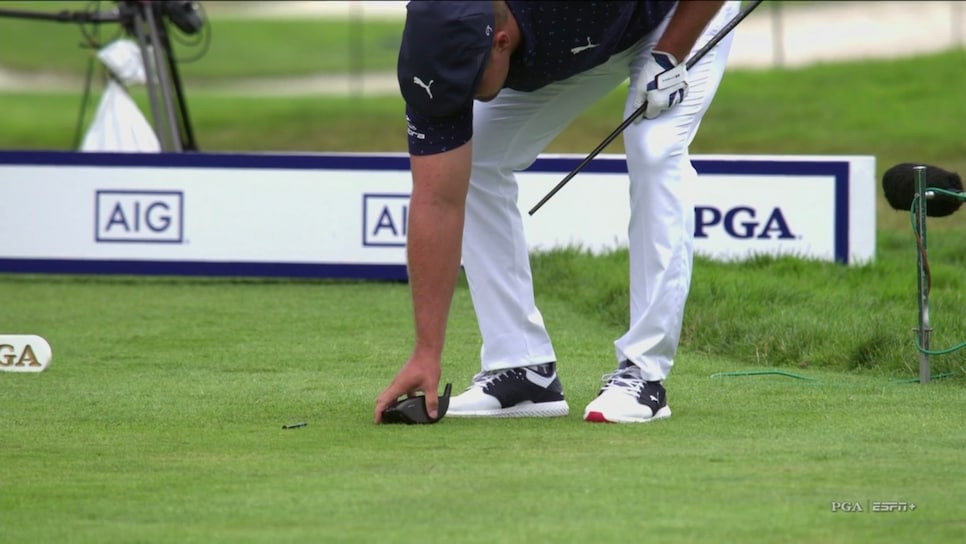 SAN FRANCISCO — Perhaps the driver had simply had enough.
Bryson DeChambeau's driver, which has been launching golf balls into orbit for the better part of two months, broke during the first round of play at the PGA Championship.
It happened on the semi-driveable seventh hole at TPC Harding Park. DeChambeau, two under at the time, swung as hard as he could in an attempt to get the ball close to the green on the 340-yard hole. After hitting his drive well right, DeChambeau put the club down to bear some of his 250 pounds as he picked up the tee. It snapped right where the clubhead meets the shaft.
The good news for DeChambeau: he could replace it. Under rule 4.1, a player is entitled to replace a damaged club so long as it is damaged in the course of play. If he had smashed it in anger, though, he would not be allowed to replace it.
More good news for DeChambeau: he had a backup waiting in the wings. After discussing the incident with a rules official, he sent his manager to go get the backup, which was waiting in a car. Pleased with the news, DeChambeau headed up the fairway and joked to a cameraman that "it must be all the swings."
Even more good news for Bryson was that his next hole was a par 3, giving him a hole buffer until his new driver shaft was retrieved. The 26-year-old got the new shaft, added it his clubhead and then hit the fairway at No. 9. Bryson continues to electrify the golf world in 2020, and the first major championship round proved no different.
Predictably, Golf Twitter lost its damn mind.
File this under things you don't see every day at a major championship.