Golfers We Like
Sahith Theegala gives brutally honest assessment of his 'overrated' world ranking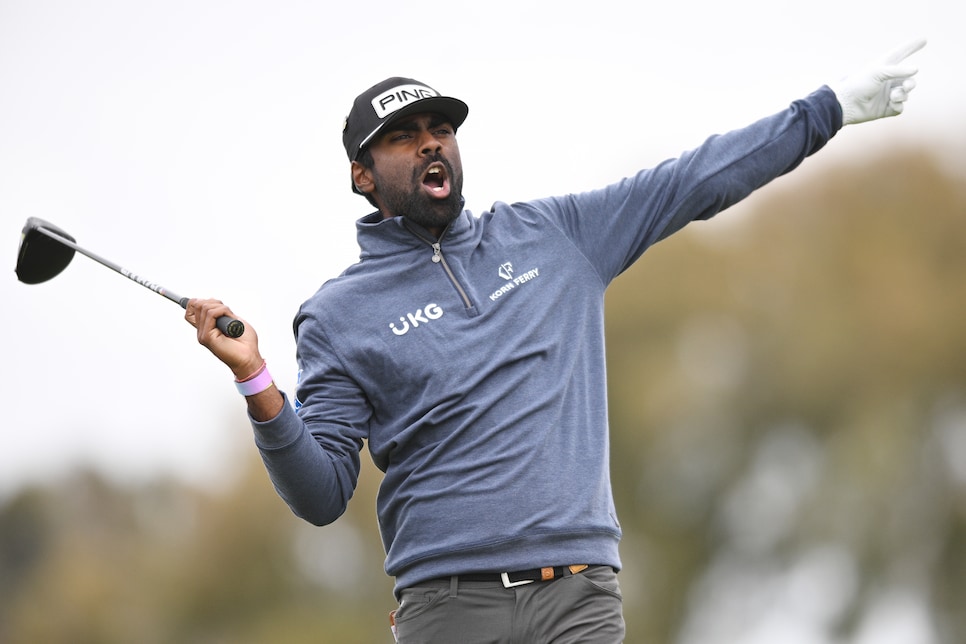 It seems like there's always someone griping about the Official World Golf Ranking, whether it's LIV Golf guys begging for points or guys like Jon Rahm complaining they're ranked too low. (Rahm was right, by the way and he's now World No. 1.) But you never hear about anyone admitting they're ranked too high.
Such is the case, however, according to Sahith Theegala. One of the best rookies on the PGA Tour last year has had no sophomore slump this season as he's climbed to a career-best (so far) No. 29 in the OWGR. But when our old pal, Barstool Sports' Dan Rapaport, asked the rising star about his status, he gave a surprisingly honest answer.
"I'm not. I'm overrated. You're telling me there's only 28 guys better than me? No way. There are parts of my game that are good. But then there are other parts that suck."
Wow, that's some response. And the award for the most humble PGA Tour pro goes to... Sahith Theegala! Although, we're guessing part of that mindset is to keep him hungry as he searches for his maiden tour victory.
Then again, maybe it's not too surprising given that it's Theegala. Did you watch Episode 7 of Netflix's "Full Swing"? He (and his dad) come across as being fantastic people. And he's obviously a fantastic golfer—even if he doesn't want to admit it. Yet.