Must Be Nice
Pat McAfee dished some juicy details about his recent golf trip with the Mannings to (maybe???) Augusta National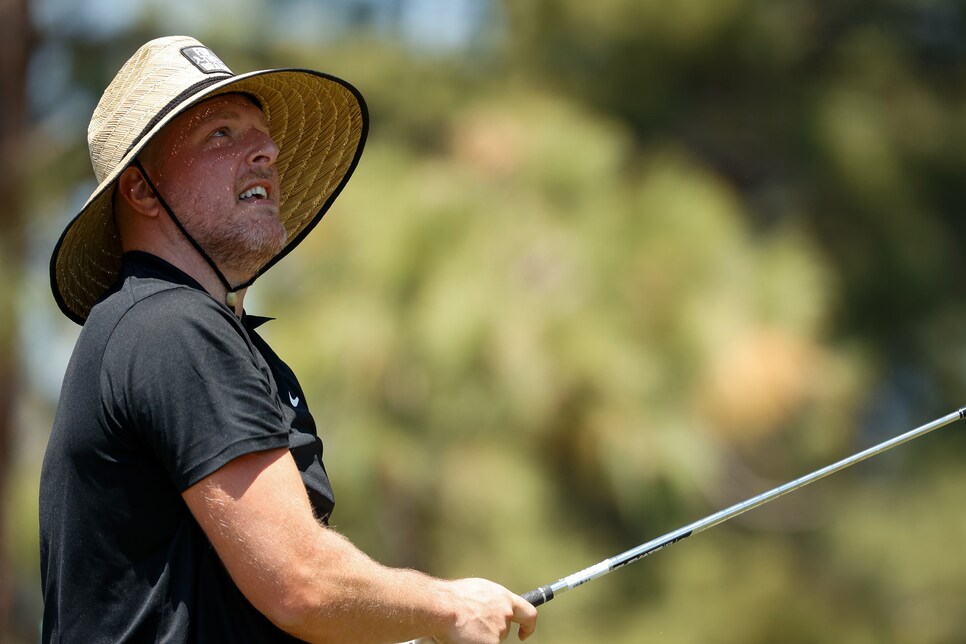 Isaiah Vazquez/Clarkson Creative
Pat McAfee's star has gone supernova over the past two years. The world's most famous former punter has built his own sports-talk empire without getting gobbled up by Barstool. He's become an essential stowaway on the College GameDay bus and is even being sued by Brett Favre. That's how you know you're doing something right.
Perhaps the most obvious sign that McAfee is now officially THAT guy, however, is the story he told on the Pat McAfee Show on Thursday. Returning to his duties as MC after "a little golf trip with the Mannings," McAfee dished plenty of juicy details, marveling at Eli's "pterodactyl swing," Peyton draining three 30 footers to finish one-under on the back, and the bevy of big wigs and country troubadours he rubbed elbows with. Listen in.
One little detail that McAfee omits is which course he and the boys played. He mentions it's in the south. He calls it an "unbelievable, once in a lifetime experience." He's either terrified to say the name, doesn't feel he needs to or a little of both. So yeah, it's gotta be Augusta National ... right? We're not saying that's what we've heard from our shadowy Golf Digest sources or anything, but all signs point to Magnolia Lane. Eagle-eyed internet sleuths all but confirmed the theory as well, digging up this McAfee IG story from earlier in the week.
Congrats on the golf, Pat. We love your work, but today we hate your guts.