'Don't ever play yourself'
DJ Khaled's son breaks window practicing golf swing, immediately sets up for another one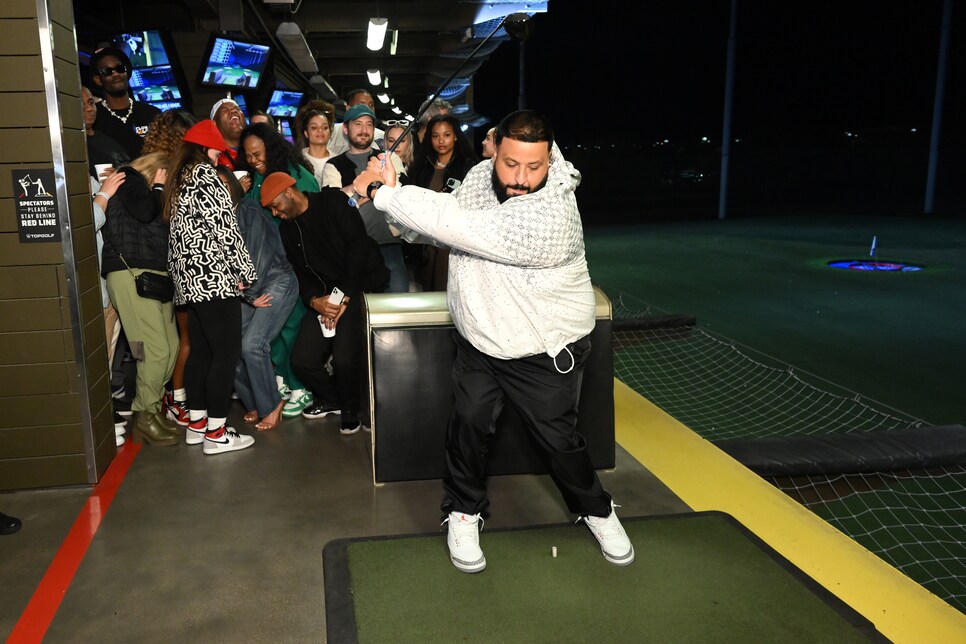 Always hit into the net while practicing. We all know this … except for DJ Khaled's son Asahd.
The progeny of the hitmaker and man that yells over-the-top platitudes doesn't seem to have a care in the world as he seemingly aims for his own house, and hits it.
You have to at least give it up for him nailing his target.
DJ Khaled may be a recognizable name and millionaire, but that doesn't mean that he wants his humble abode pelted in golf balls. "Please, mom's gonna come" is the age-old warning that things are going to get worse for everyone if the child doesn't knock it off.
It is easy to tell that this is Khaled's son, though, as he immediately gets set to strike another one.