GOAT Life
Tiger Woods' golf bag features one of the most subtle, yet powerful flexes in sports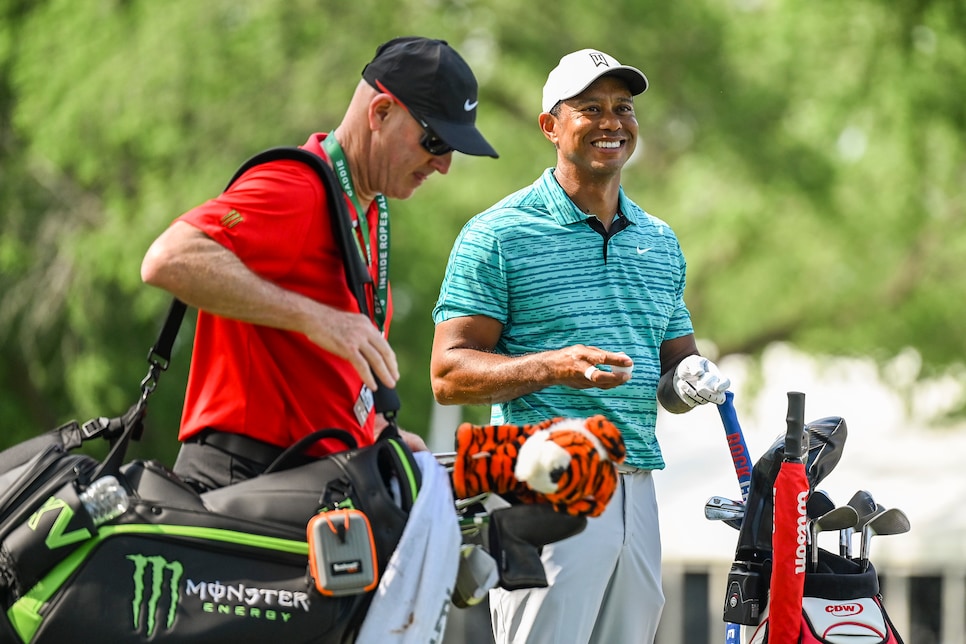 Golf fans don't need another reminder of Tiger Woods' accomplishments on the golf course, but you'll get one if you look closely at his golf bag. Really closely.
Woods returned to official PGA Tour competition after a seven-month layoff at last week's Genesis Invitational, where he played tournament host and also exceeded many peoples' expectations with a T-45 finish. It was during the event that Golf.com senior equipment editor Ryan Barath tweeted out this photo of a Roman numeral "XV"—signifying Tiger's 15 major championship victories—to the delight of Golf Twitter.
Yep, that's pretty badass.
But despite being such a strong flex, it's also pretty subtle. So subtle, in fact, that it took nearly three years for people to notice.
That's because we did some extensive photo sleuthing (Thanks to Getty Images for taking so many photos of Tiger and caddie Joe LaCava!) to determine that Woods' Monster-sponsored bag has had the XV on it going all the way back to the 2020 Memorial. Have a (close) look: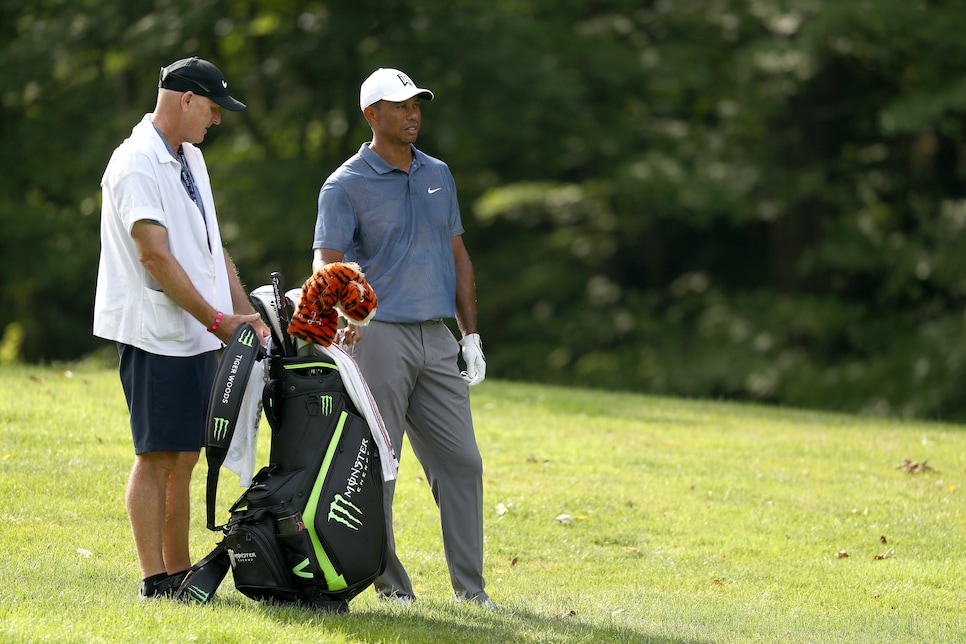 But there's no sign of it during his previous start at the 2020 Genesis Invitational: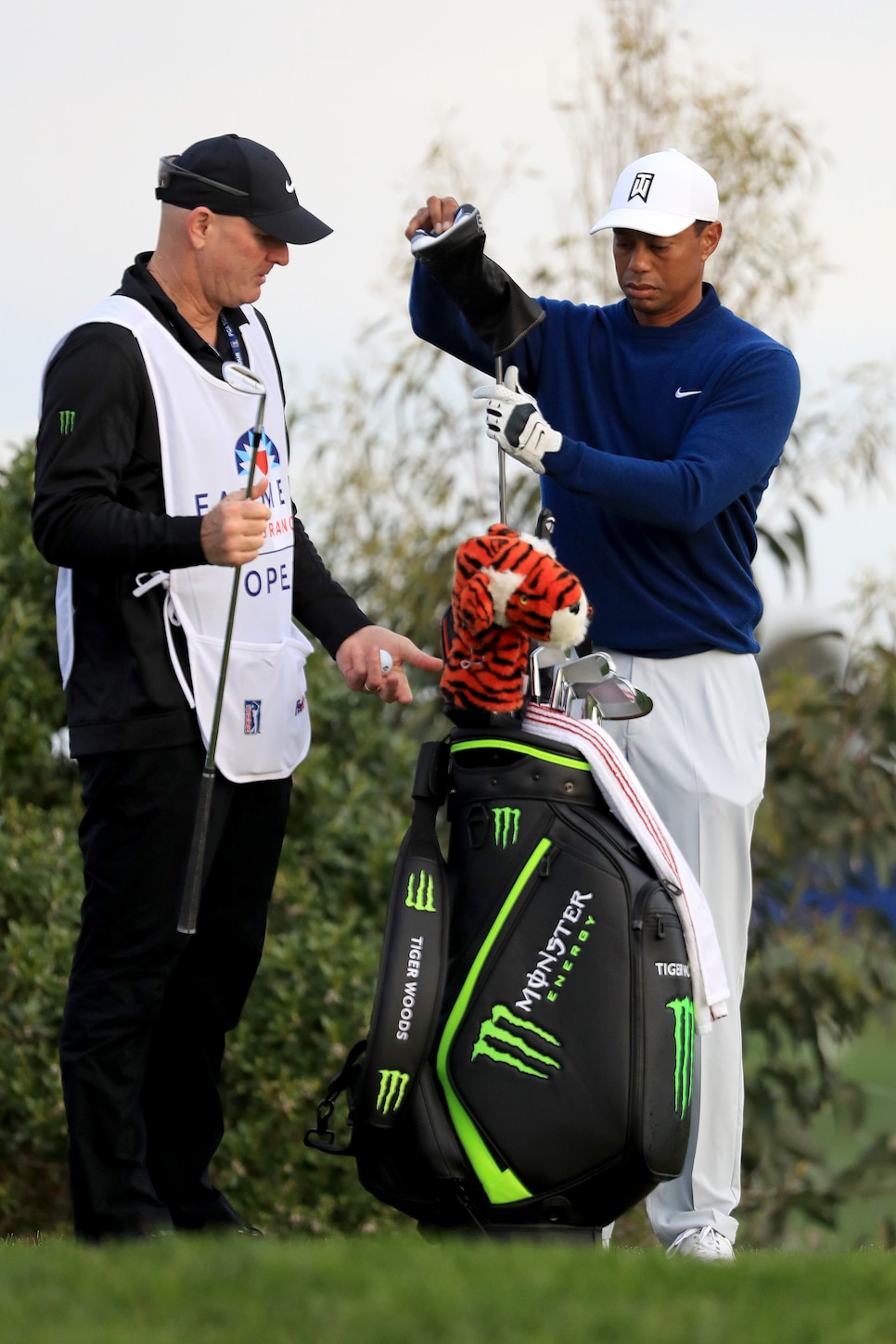 So it appears it was added at some point during that three-month layoff. And as you can see, the "X" was originally in black font making it even more difficult to see.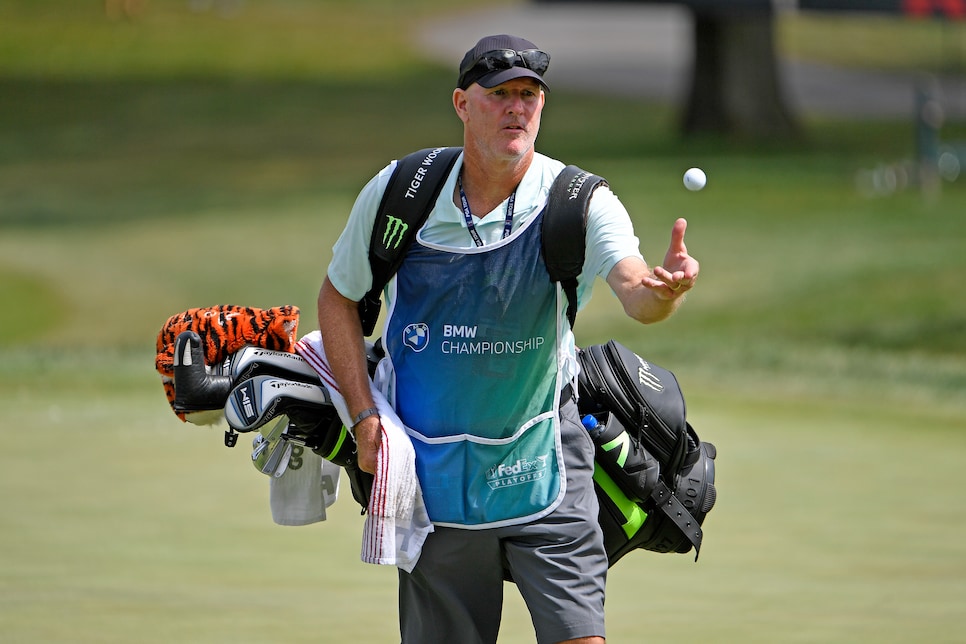 And, OK, we've probably wasted way, way too much time on this now. Anyway, Tiger's golf bag is pretty darn cool. Of course, it would be even cooler if he plays well enough sometime to have that Roman numeral updated . . .