Legends
Gary McCord had an amazing reason for intentionally missing all 18 greens in a PGA Tour round once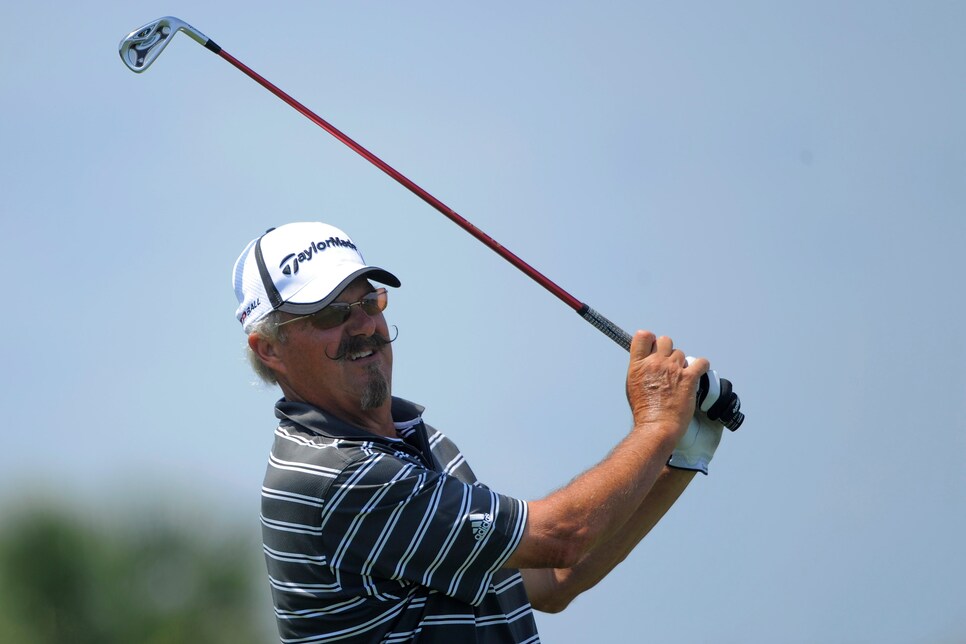 That being said, McCord did manage a minor statistical victory over his peers in 1984 (not to mention two wins on the senior circuit after turning 50). He just took a very unusual approach to get there. Or, rather, approaches. Literally.
The former CBS funnyman told Barstool Sports the hilarious tale of intentionally missing all 18 greens during the final tournament round of 1984 on this week's Foreplay podcast. Why? So he could cut down on his total putts to lead the tour in the now-antiquated putts-per-round statistic. Have a listen:
Great stuff. We'll forgive Gary for getting the year wrong, because it happened nearly 40 years ago. And when you're constantly being asked to regale people with funny stories, you're bound to make a slip. McCord told Golf.com a similar story in 2020.
"I knew at that particular point my career sucked, and it wasn't going anywhere," McCord said then. "So, this was the only thing literally I was going to win."
And "win" he did. Thanks to those purposeful short yardages from his caddie, McCord missed every green that day and wound up leading that season with 28.57 putts per round, slightly ahead of Hubert Green (28.69) and George Archer (28.73), who he mentions he was playing with during this, um, interesting round in the clip.
By the way, another future TV guy, Billy Kratzert, won the tournament to take home a first-place prize of $54,000. We don't believe Gary actually got any kind of reward for his victory, but at least he got to take away a great story he's still telling four decades later.