Legends
Tom Brady's (very) personalized golf balls are the ultimate flex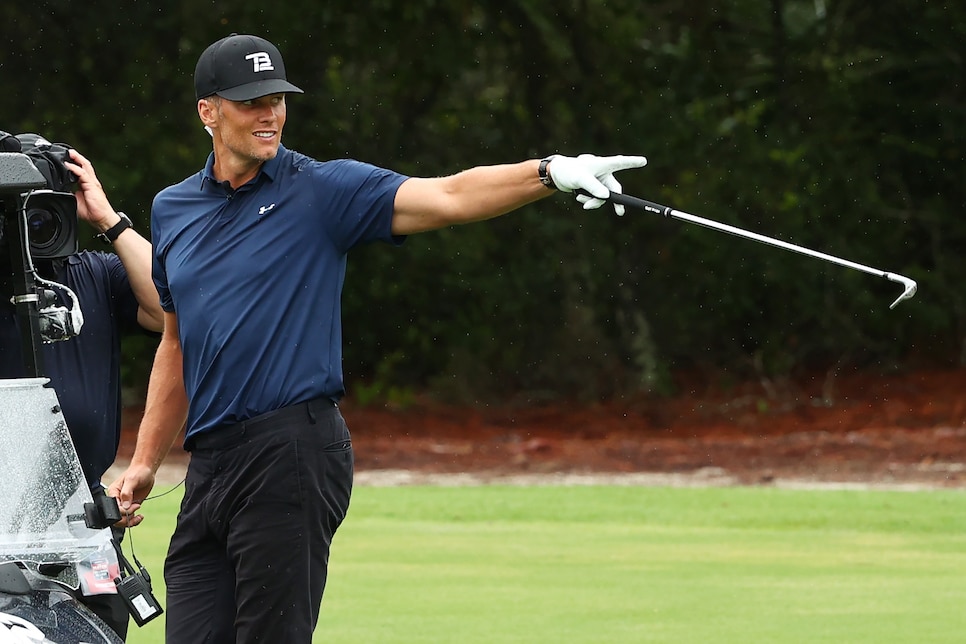 Tom Brady has appeared in 20 percent of the Super Bowls every played. He needs two hands to display his record seven NFL championship rings. Put simply, he's an immortal among men. So it makes sense he'd play with golf balls representative of that lofty status.
But that doesn't mean Brady's also incapable of hitting an errant shot on the golf course like any old average Joe. After all, we saw the quarterback struggle in "The Match" last year. Of course, he also holed a wedge shot from the fairway because that's what GOATs do.
Apparently, though, he lost at least one more golf ball over the weekend. And lucky for us, it was found by someone playing a couple groups behind him. Check it out:
Wow. Those are pretty, um, baller.
The Titleist 12 for Brady's number was a given. But listing ALL his Super Bowl wins—including the most recent with Tampa Bay in February—is a nice touch. And the ultimate flex.
Hopefully, he tells his playing partners on the first tee that he's playing a "Titleist 12 with all seven of MY Super Bowl win years listed." Talk about intimidation.
The Instagram account Zire Golf also shared the tweet, to which Tom responded:

Again, he's human. When he's on the golf course instead of the gridiron, at least.