The good ol' days
Tony Finau reveals the LIV golfers he misses having on tour the most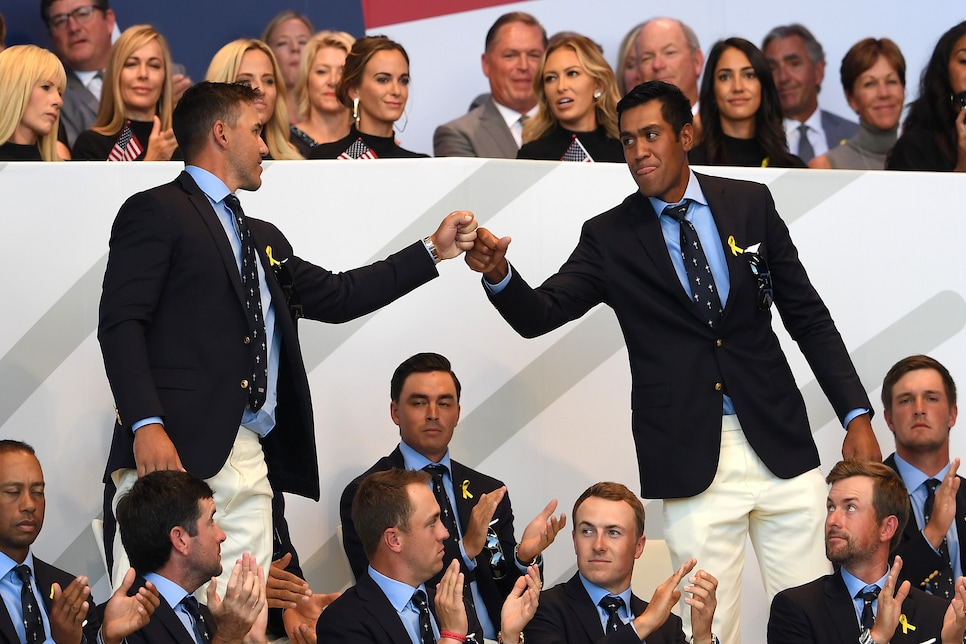 There are quite a few negatives that have come out of LIV Golf, but it's time we look at one that's rarely been discussed:
Tony Finau misses playing golf with his buddies.
Of course, Finau will be okay, but we can all relate to not seeing our friends enough. It's like when a coworker you enjoy hanging out with gets a job at a different company, and now you have to start talking to *shudders* new people.
In an interview with TMZ over the weekend, Finau was asked if there was any bad blood between him and the LIV Golf guys. No, Finau told them. In fact, some were his closest friends on tour.
The five-time PGA Tour winner gave a shoutout to the "international guys" from Carlos Ortiz to Abraham Ancer, but he particularly misses playing with Brooks Koepka.
"Jena Sims, Brooks Koepka," said Finau after some prompting from his wife. "One of my closest guys on tour."
It's gotta be tough to lose some of your go-to guys, especially for Finau, who says he hasn't seen many of them in "literally like a year."
Finau, of course, had the chance to jump to LIV but stuck with the PGA Tour instead. It worked out for him too, going on to win three times in 2022. If absence really does make the heart grow fonder, then he's probably looking forward to some quality hangs at the majors.