Viral Videos
Conor Moore's spoof of the new Netflix golf docuseries "Full Swing" is so funny it deserves its own docuseries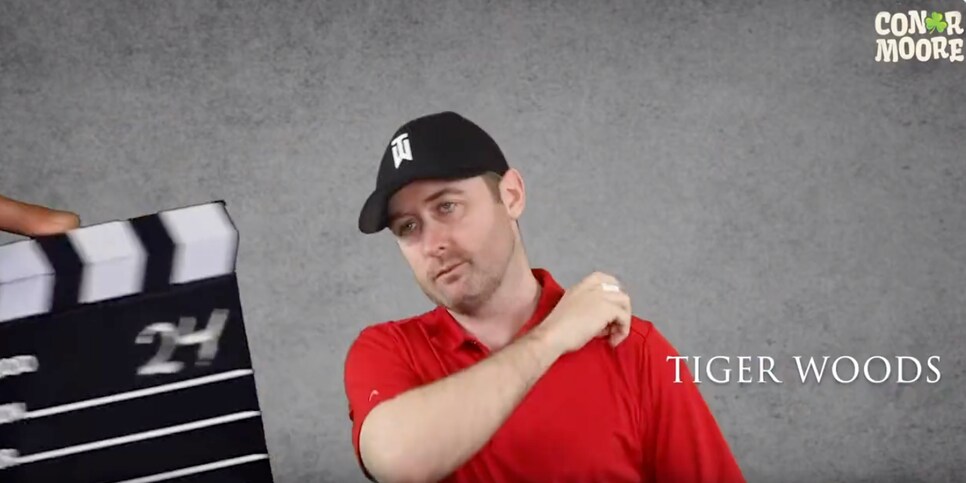 Unless you live in a cave—or you're not a golf fan—you're probably well aware that Netflix is about to drop a new docuseries on pro golf. From the same team that created "Full Swing," the streaming service's popular F1 show, "Drive to Survive" promises to give a behind-the-scenes look at life on tour. Well, tours, because they just so happened to start filming the year LIV Golf took on the PGA Tour. Great timing!
Some of us here at Golf Digest have been fortunate enough to watch all eight episodes in advance for a (PLUG ALERT!) limited-run podcast series we are releasing when the show goes live on Feb. 15. Although, smartly, the first episode was made available during the Super Bowl so here is our recap and our pod for that one.
Anyway, the point of this post is actually not to talk about this documentary, but rather a mockumentary, "Half Swing," made by one of our favorites, Conor Moore. The Irish comedian and impression artist has really outdone himself this time by spoofing the series with his own take on the personalities and themes bound to be covered by Netflix.
Only Conor calls his production company NOTFLIX, and, well, just watch for yourself, because it's hilarious:
Just amazing stuff. And it will resonate even more after you watch the real one, especially the stuff with Poulter and even the setting he has Dustin Johnson in. Of course, Tiger Woods did not participate with Netflix's production, but Conor's little bit about trying to squeeze content out of anything the 15-time major champ does is still perfect.
Even golf writer Alan Shipnuck gets the full Conor Moore treatment! Which leads into Phil Mickelson literally losing his shirt for the explosive comments he made to him. You've got Brooks Koepka selling out to join LIV, and Rory McIlroy getting subpoenaed by Patrick Reed's lawyer on Christmas Eve. Incredible.
Well done, Conor. And to all golf fans, go watch that masterpiece again. Then go watch the Netflix series. And then go listen to our podcast series. Sorry, but we're excited about this. Netflix really did pick a helluva year to follow the PGA Tour. And it's also a helluva fun time for those following the cameras that are following the PGA Tour.