Getting Busy
Things have already gotten NSFW at the WMPO thanks to this incredible Jon Rahm quote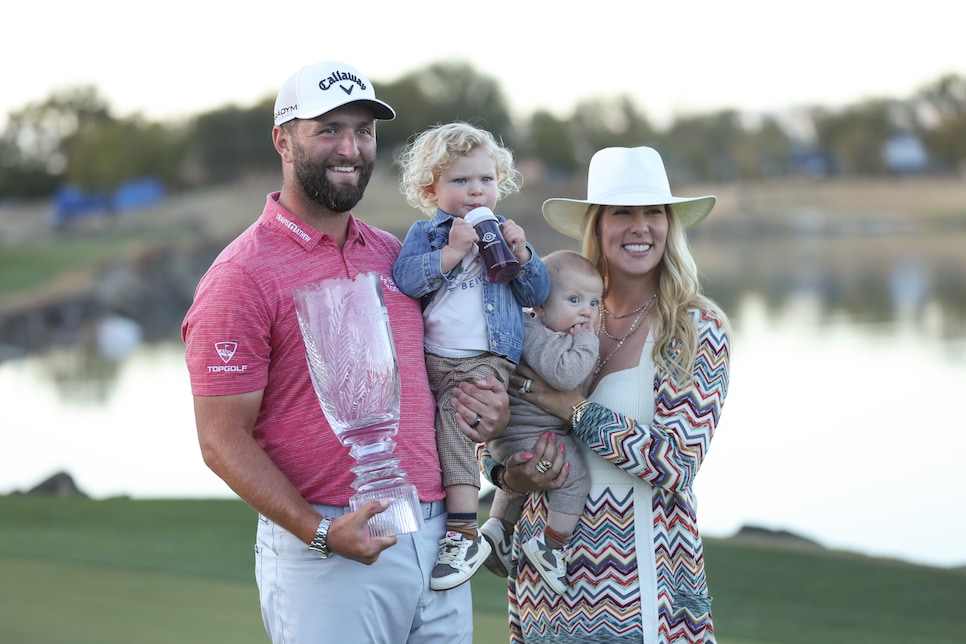 SCOTTSDALE — It's been said that you never forget your first time. Jon Rahm certainly doesn't.
Talkin' about your first time getting to World No. 1, you sickos.
The Spaniard first climbed to the top spot in July 2020 after winning the Memorial at Muirfield Village. It had been a long time coming for the former World No. 1 amateur, having already been a three-time PGA Tour winner and a six-time DP World Tour winner, not to mention a member of the winning 2018 European Ryder Cup team. With the win at Jack's place, Rahm became the second Spaniard after Seve Ballesteros to reach No. 1 in the OWGR.
While it wasn't quite a major win (Rahm would later get his first at the 2021 U.S. Open), it was still cause for celebration. On Tuesday at the WM Phoenix Open, where Rahm is looking to pick up his third win of 2023 already, the now World No. 3 was asked if he had any sort of souvenir outside of the Memorial Tournament trophy from his first time rising to No. 1. Without hesitation, Rahm delivered what could go down as the best, and most NSFW, quote of the golf season.
"I do. His name is Kepa," Rahm said. "He's almost two years old. Sorry, Kelley, but yeah. She can tell you the story more than me.
"We suspect that it was that night. Sorry," Rahm added while uncomfortable laughter ensued.
Boy, that escalated quickly. Thing is, the math certainly checks out. Kepa Rahm was born just before the 2021 Masters on April 3, 2021, right around nine months after his Memorial win. Ipso, facto, he and his wife Kelley celebrated getting to World No. 1 by making baby No. 1. Wouldn't you do the same? Don't answer that.
Unfortunately, Rahm didn't last very long. At World No. 1, that is. Two weeks after the Memorial he was overtaken by Justin Thomas, who won the WGC-FedEx St. Jude Invitational. He was able to return to the top spot with his U.S. Open victory at Torrey Pines in June of 2021, and he'll almost surely return at some point in 2023. That will no doubt be special, but you can bet it will never be as special as the first time.