The Loop
10 etiquette tips for the clueless tournament patron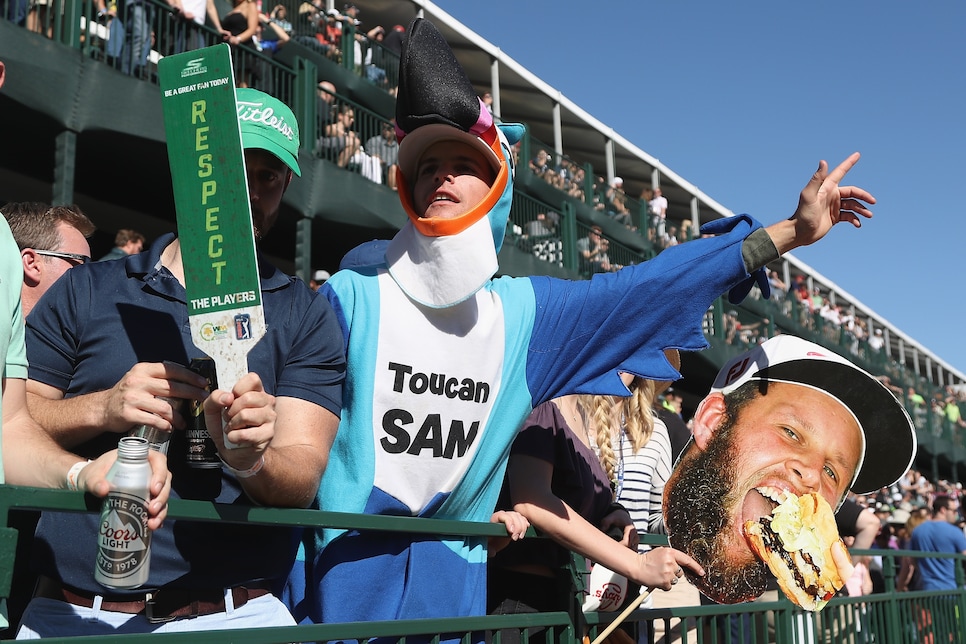 Rory McIlroy claimed his first PGA Tour victory since 2016 on Sunday, edging the likes of Dechambeau, Stenson, and some guy named Tiger with a final round 64 that had golf fans basking in the warm glow of Runaway Rory nostalgia. It wasn't all iced tea and lemonade at the Arnold Palmer Invitational, however. After posting his 67 on Saturday, Rory sounded off on a heckler who had been shouting his wife's name repeatedly over the course of the round, suggesting a quick fix for the PGA Tour's seemingly growing asshole problem: Sell less booze.
It's a simple solution, but also a controversial one for the army of good ol' golf boys still double-fisting it up and down fairways from Kapalua to Shinecock. So before the PGA Tour takes a page out of the MLB and the NFL's beer-soaked book and starts capping booze sales when the final group makes the turn, we decided it was time for a brush-up on the etiquette of watching golf. Perhaps if we—drunken golf idiots of America—can master these simple rules, we can save our kidney-pureeing free-for-all from extinction.
Moms/daughters/sisters/wives/girlfriends are off limits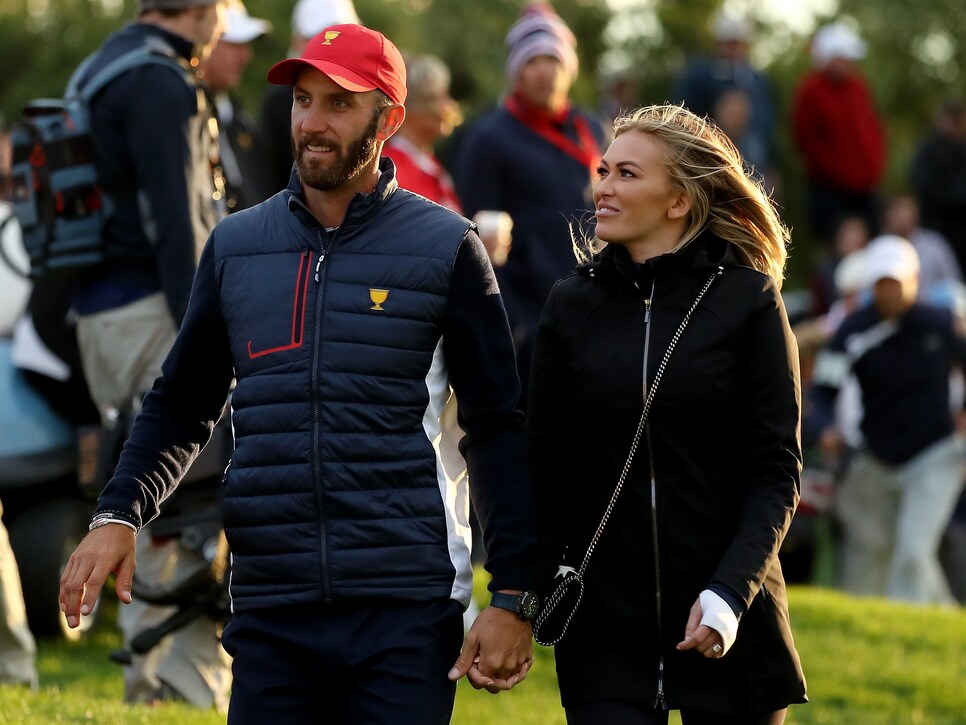 If you absolutely have to heckle a player, make fun of their shoes...then schedule an appointment with your therapist who probably won't call you back because you're a monster human.
Never walk across another patron's line...of sight
Here's looking at you, seven-foot guy in the top hat who somehow always sidles in front of me mid Rickie backswing. 1865 CALLED, ABE, THEY WANT THEIR LANKY-ASS PRESIDENT BACK.
Try not to stand in a player's line either...
Unless it gives you the best angle for your dead sprint to the next tee, in which case do what you need to do.
Leave the Female Body Inspector shirt (and other assorted Spencer's attire) at home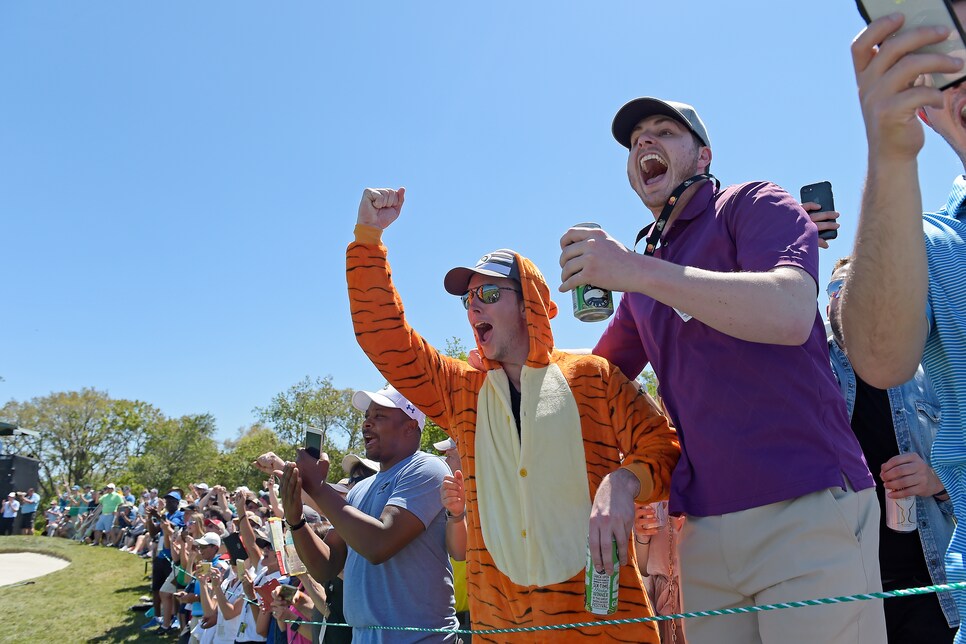 Somebody wake up full-Tiger-suit guy. He needs to hear this.
Every third beer should be a water
No, Smart Ass, Bud Light does not count as water.
Snapchat during the follow-through, not the backswing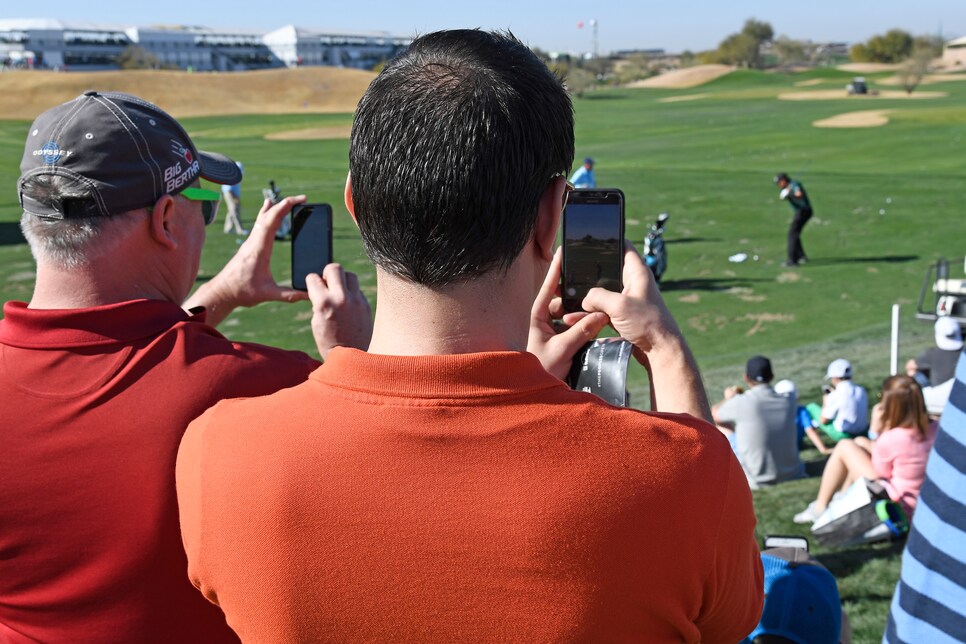 Also applies to Instagram Stories, Facebook Stories, Angry Birds Stories, Google Maps Stories, Bedtime Stories, and the six trillion other apps that do exactly the same thing.
Occasionally check to see if your umbrella is jabbed into another human's eyeball
Take it from us, St. Andrews looks a hell of a lot better without an eye patch.
Always Purell after the porta potty and before the hot dog stand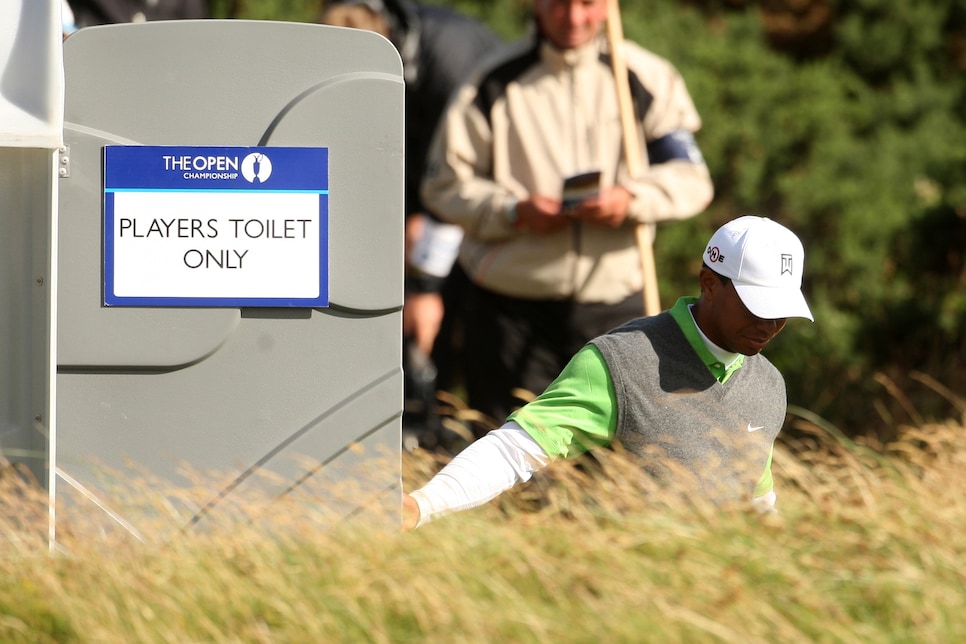 Lynne Cameron - PA Images
This is how zombie outbreaks start. For the sake of mankind, pack your own Costco vat of gelatinous rubbing alcohol (which you can also sip on once PGA prohibition goes into effect.)
Only one "baba booey" per round
This is being generous, so shut up and pick your moment wisely.
Unless you're looking for free lodging and hot gruel courtesy of Maricopa County Correctional Facility.