News
Rory McIlroy's solution for unruly fans? 'Limit alcohol sales on the course'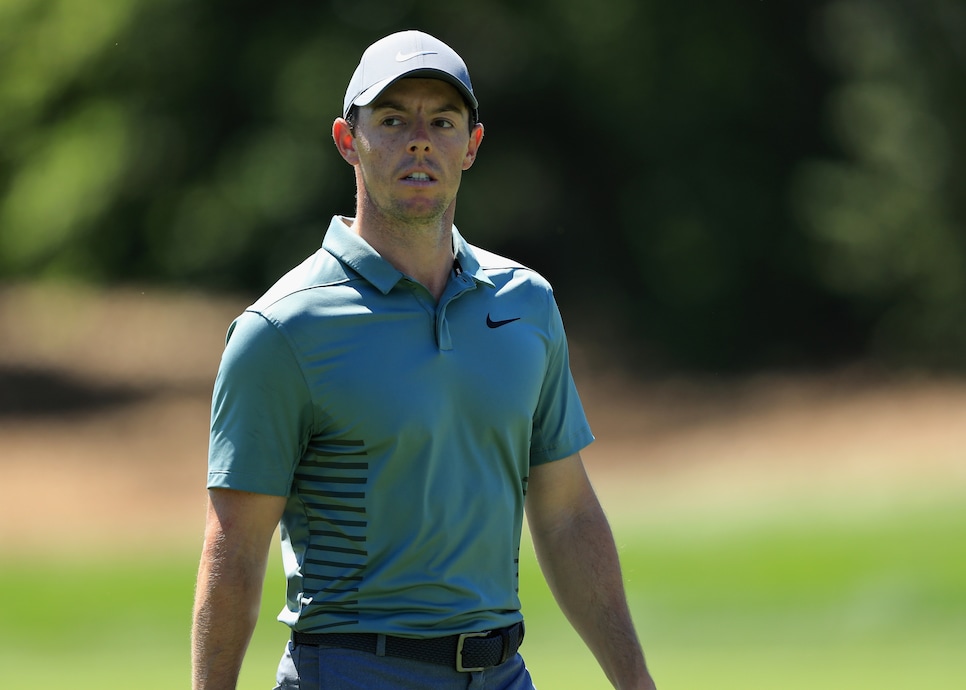 With the growing popularity of TPC Scottsdale's 16th hole at the Waste Management Phoenix Open, it seems every tour stop is now dealing with a vocal minority of unruly fans. As we saw at the Honda Classic, Justin Thomas had one of the worst offenders ejected from PGA National for actively rooting for his ball to get in the bunker during the final round.
Rory McIlroy knows about unruly fans better than anyone, having dealt with plenty at the 2016 Ryder Cup at Hazeltine, something he discussed after the event. On Saturday, after McIlroy carded a five-under 67 to get in contention at Bay Hill, he was asked about rowdy fans and whether he's run in to any this season, and he offered up a potential solution to regain some order outside the ropes.
"I think that they need to limit the alcohol sales on the course, or they need to do something, because every week it seems like guys are complaining about it more and more," said McIlroy. "I know that people want to come and enjoy themselves and whatever, and I'm all for that, but it's, sometimes when the comments get personal and people get a little bit rowdy it can get a little much.
"I don't know, it used to be like you bring beers on to the course or buy beers, but not liquor. And now it seems like everyone's walking around with a cocktail or whatever. So I don't know whether it's just go back to letting people walk around with beers in their hand, that's fine, but, I don't know."
He also alluded to the Waste Management, which has certainly encouraged certain behavior at other tournaments on the schedule.
"It's obviously a lot of tournaments see how successful Phoenix is and they want to try to replicate that, which is great, it's great for the tournament, it's great for us, but golf is different than a football game and there's etiquette involved and you don't want again like you don't want people to be put off from bringing their kids when people are shouting stuff out. You want people to enjoy themselves, have a good day, so, yeah."