'i'm gon' get him'
Charles Barkley tells wild Michael Jordan story that includes 36 holes of golf and humiliating a trash-talking point guard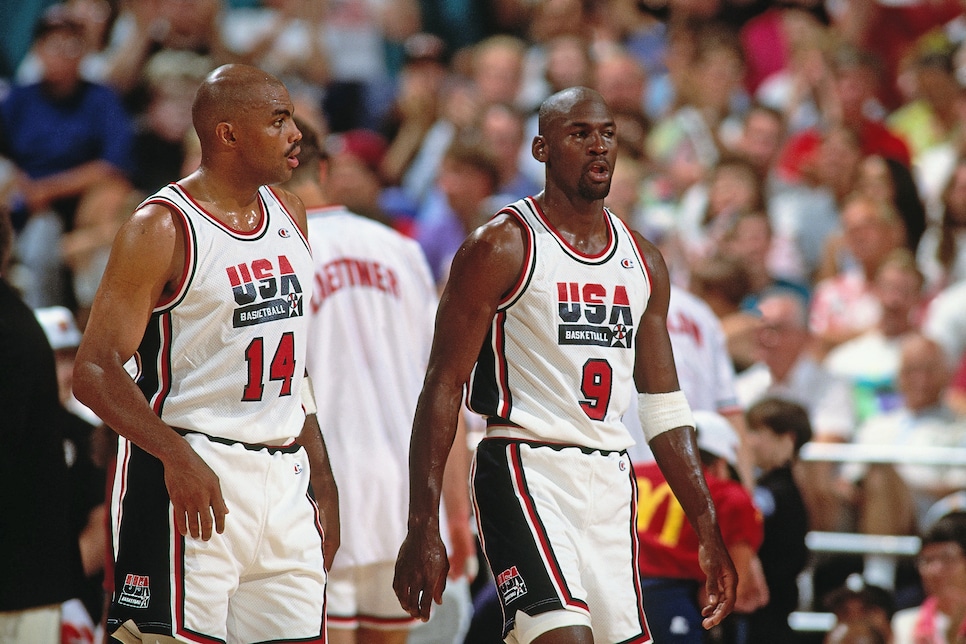 There are no stories about Michael Jordan in which he sounds like a chill, cool-headed person. These first-hand anecdotes about the NBA legend always seem to encompass a couple of things: MJ loves golf more than anyone else loves anything and never say anything bad about him or you'll regret it the rest of your life.
Charles Barkley told yet another story, this time to Ernie Johnson, emphasizing how different MJ really was, and, boy, there'll never be anyone else like him.
First off, 36 holes of golf before a basketball game is a borderline deranged thing to do. Just 18 is bold. And yet, the story doesn't stop there.
The competitive madman read Puerto Rico's point guard talking trash about him in the newspaper and knew he had to go and ruin this young man's life. Game 7 defense after hitting the course (twice!) is something only MJ could do (and want to do).
In the end, there are two lessons to take away from this story. 1. Never say any shit about Michael Jordan. 2. Never ever say any shit about Michael Jordan. Glad we could clear that up.