Golf Pads
This house with a ridiculous backyard replica of TPC Sawgrass' famed 17th hole is a golfer's dream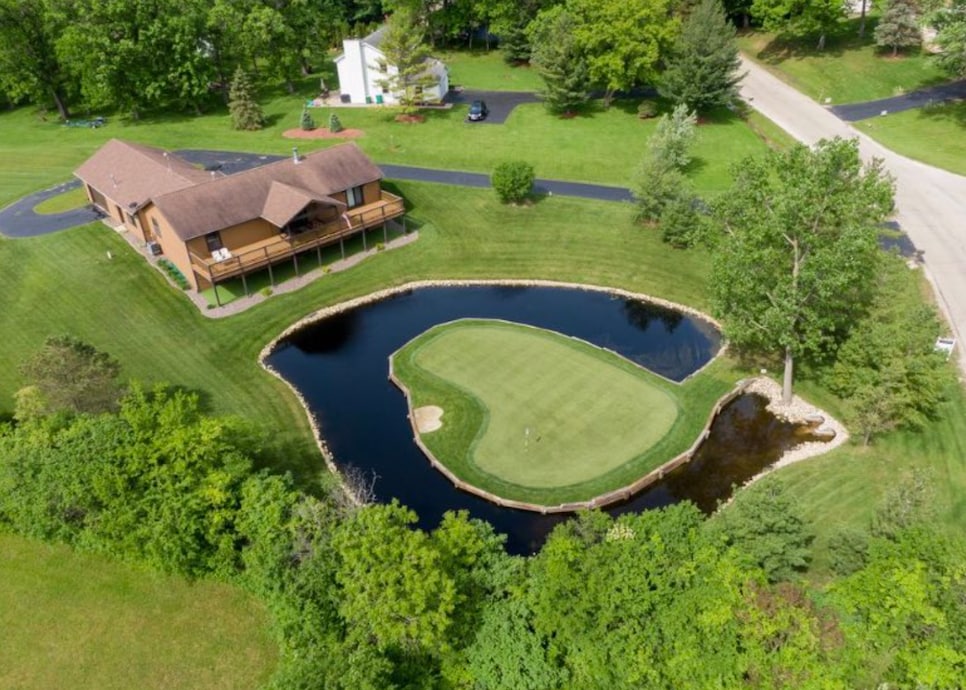 With the Players Championship this week, we're reminded of a house that was on the market last year with an incredible backyard replica of arguably the most famous par 3 in all of golf. We hope whoever bought it has a sizable allowance for golf balls...
Have a look at 24717 W Caine Rd in the Chicago suburb of Ingleside, Ill. Or, rather, feast your eyes on its rendition of TPC Sawgrass' 17th hole. And if you look closely, you can even see the traditional back-right Sunday pin at the Players Championship!
Absolutely spectacular. OK, so it doesn't look like it plays quite as long as the real thing, but it's still awesome. According to the Zillow listing, this is a "HOLE IN ONE and a RARE FIND!" And we agree!
There are five tee boxes and the owner has spent more than $100,000(!) on landscaping alone. So that $550,000 price tag doesn't seem that bad—especially because you get six bedrooms in addition to the five tee boxes. We can't believe it went below asking!