Beers and Birdies
Joel Dahmen tells hilarious story of a hungover round in which he made 10 birdies after thinking he missed the cut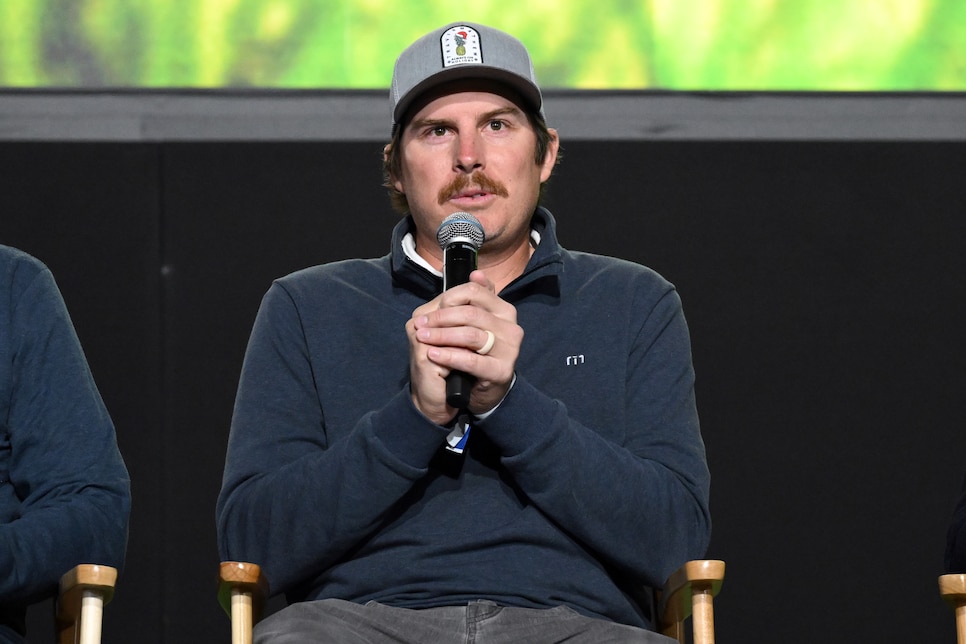 While all eight episodes of Netflix's "Full Swing" series were good in their own right, it's become quite clear that the Joel Dahmen episode is a favorite among golf diehards and casuals alike. And if everyone had to pick a favorite moment from the episode, it would obviously be Dahmen slugging down a few White Claws in between 18s at U.S. Open Sectional Qualifying, then qualifying for the U.S. Open and eventually tying for 10th.
Not to sound like every other basic-ass social media account, but it was an extremely relatable moment from an eminently relatable guy, one who just so happens to be among the top 100 golfers in the world. Golf fans eat that you-know-what up (see: Daly, John).
If you thought that was relatable, Dahmen told an even more relatable story on the Pardon My Take podcast, where host Dan Katz claimed that Max Homa put him up to asking Dahmen about the time he had one too many and then made one too many birdies at a Korn Ferry Tour event. The kicker: Dahmen thought he had missed the cut, so he went out and got lit, only to find out he made the cut and had a rather early tee time on Saturday morning.
"Yeah that was back on the Korn Ferry Tour back in '15 or '16, might have been summer of '15," Dahmen said. "We're in Springfield, Missouri, which is maybe the armpit of America. That is a tough area there. Great tournament, nice host, just a tough area. So it's like a hundred million degrees, it's hot and humid, and I thought I missed the cut so we had some beverages, and then it turns out I made the cut.
"So, I was one of the first off Saturday morning. I was not feeling well that morning. There's possibly a video I might send you guys after if it's kept under wraps. It's pretty great, but, filmed myself walking to the first tee not feeling so great, and I ended up making 10 birdies that day, shot nine under and was in fifth place after that day."
Dahmen's story checks out. At the 2015 Price Cutter Championship, held at Highland Springs Country Club in Springfield in August, Dahmen opened with rounds of 68 and 70 to reach six under, which more often than not has you sweating the cut line on the Korn Ferry Tour. Turns out, that was good enough to make the weekend, and his nine-under 63 on Saturday vaulted him inside the top five. He eventually finished T-10 after a final-round 69, which made him $14,962. Good news is, Dahmen has since graduated to the PGA Tour and is making a nice living. His T-10 at last year's U.S. Open at Brookline earned him just over $407,000.
Even better news is it sounds like there won't be too many more hungover rounds in Dahmen's future. Not only is he getting to an age where hangovers are 20 times as brutal as they used to be, but he had his first child this past January. Perspective SZN.
"There's been a couple of these things," he said. "I really don't do it that much anymore. Almost never, which is good, but there was times in my younger days when I could handle a hangover better than I can handle one now."
Said everyone over the age of 30 ever.