Highlights
Players 2023: Hayden Buckley makes hole-in-one on No. 17, celebrates appropriately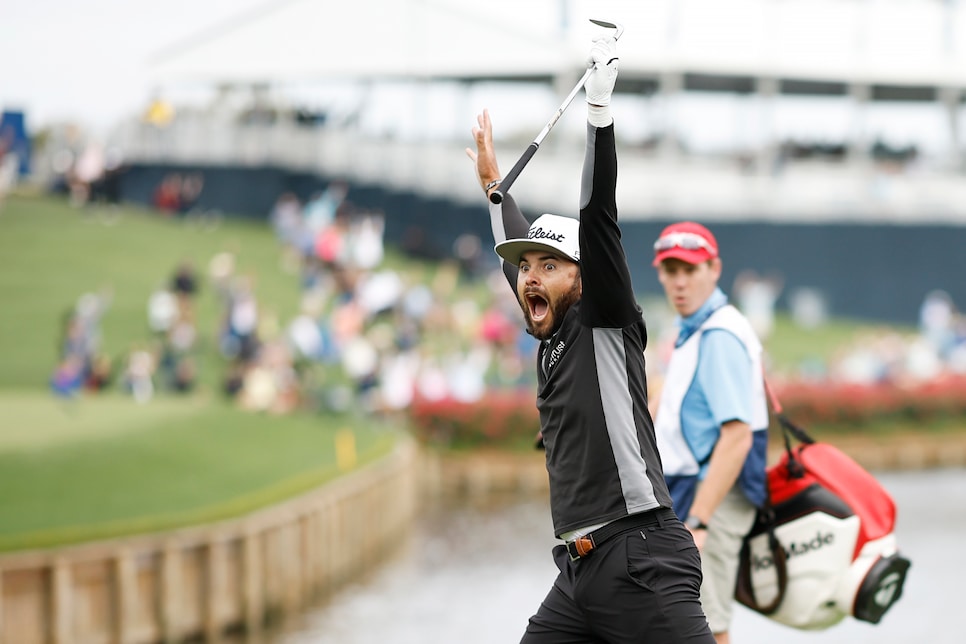 It's a good thing the Players Championship purse increased to a whopping $25 million this year because Hayden Buckley is about to have one heckuva bar tab.
The 27-year-old wasted little time making the first hole-in-one at the 2023 Players—and he did it on one of golf's most famous holes. As part of just the second group to get to No. 17, Buckley aced the treacherous island par 3, landing a shot about 15 feet past a front hole location and spinning it back down the slope and into the cup.
But even better than the shot was Buckley's celebration that included some running with his arms spread and even a hat toss. Check it out:
And no apologies for the "squeak," Christina Kim. That was pretty darn exciting. That's the 11th hole-in-one made on No. 17 since the tournament moved to TPC Sawgrass in 1982, but it's the fifth since 2016. Shane Lowry had made the most recent one during the third round last year.
Even better for Buckley is that the ace vaulted him to three under par and into a tie for the (very) early lead at TPC Sawgrass. Minutes later, he birdied No. 18 to shoot an opening 32.
Buckley's work is far from over, but that's a dream start. And if bet "YES" on that hole-in-one prop for the week, congrats as well. You can just sit back and relax now.