Deep Dive
Ryder Cup 2021: A complete breakdown of every European player's strength and weakness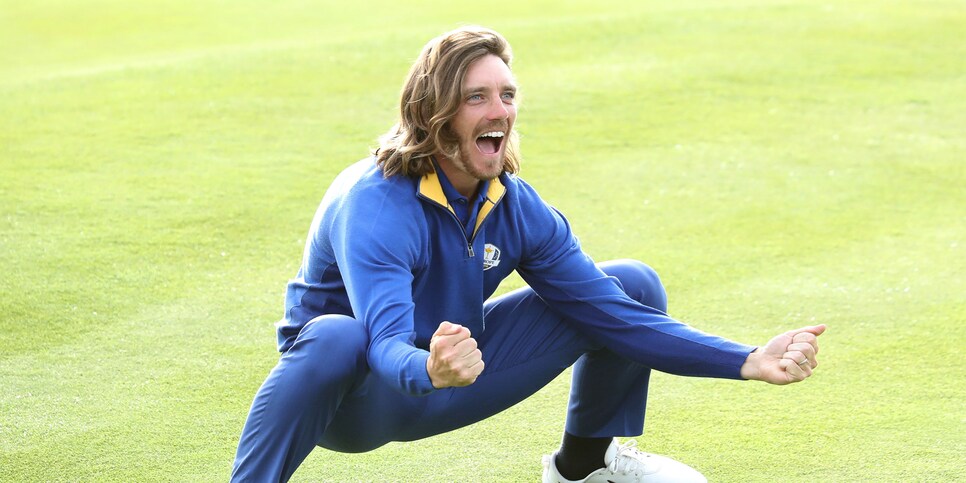 The common thread? Based on world ranking points, the Euros are underdogs, but their collection of "flushers" and the potential for windy conditions could toss many of the season-long statistical ranks below out the window.
Another note? The ranks are a mélange of PGA Tour and European Tour numbers, based on where each player played most of his golf.
Shot He Loves: Green light approaches with middle iron (first in birdies)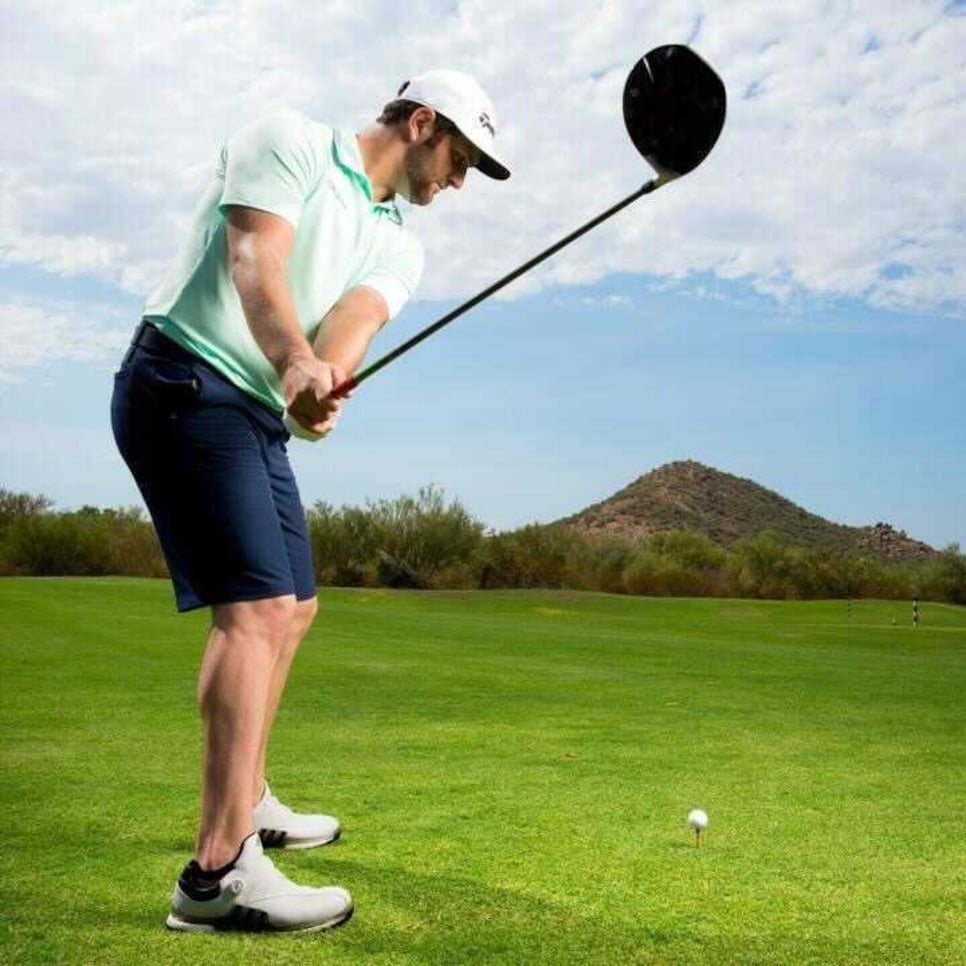 Shot He Hates: Off-speed approaches (134th on shots 100 yards and in)
What you need to know: What's interesting about Rahm is that the stats don't reveal he is overwhelmingly awesome in any one area, but he's so solid in almost everything. He hits less bad ones than everybody else and makes more birdies.
What makes him go on the runs we saw this year is that he has so much control over the face throughout the swing. When you don't need to do anything with your hands through the ball, it's like point and shoot. If you're looking for checkpoints in your own swing, are you opening the face right away in your takeaway? If so, you're going to have to do something on purpose to get it back to where it needs to be, and the later you do it the harder it is.
Shot He Loves: Anything driver (fourth SG/off the tee, second driving distance)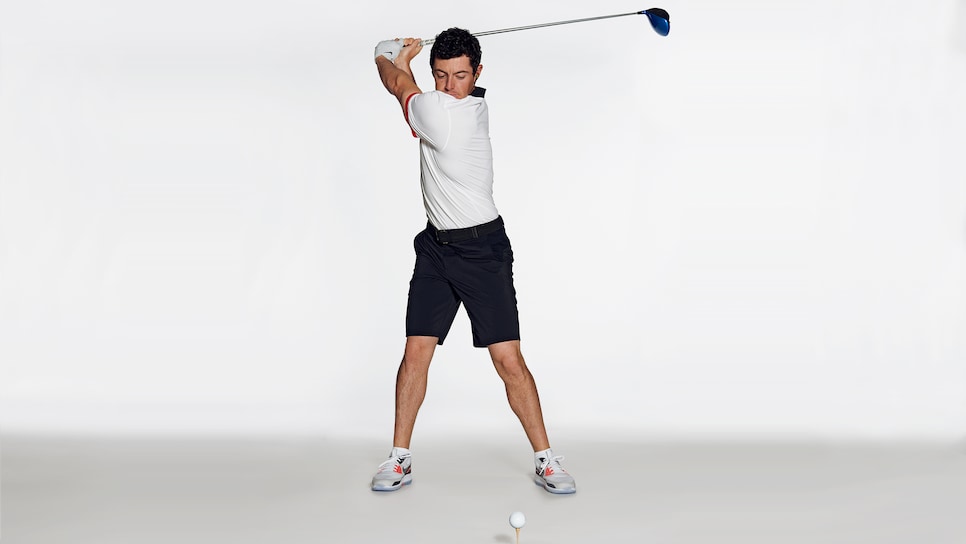 Shot He Hates: Greenside pitches (157th in scrambling 10-20 yards)
What you need to know: What makes Rory so good off the tee might hurt his short game. He has so much width and straight arms in the downswing, and that's the opposite of what you see great short gamers do. Take Phil for example. He makes a long, lazy swing at a slower speed with softer arms. Long arms and short backswing for a touch wedge translates into a jabby swing.
That said, when you get a day where he's peak Rory? If you're his partner, you just get out of his way. There's nowhere you can hide flags from him.
Shot He Loves: Precision tee shots (second in fairway proximity)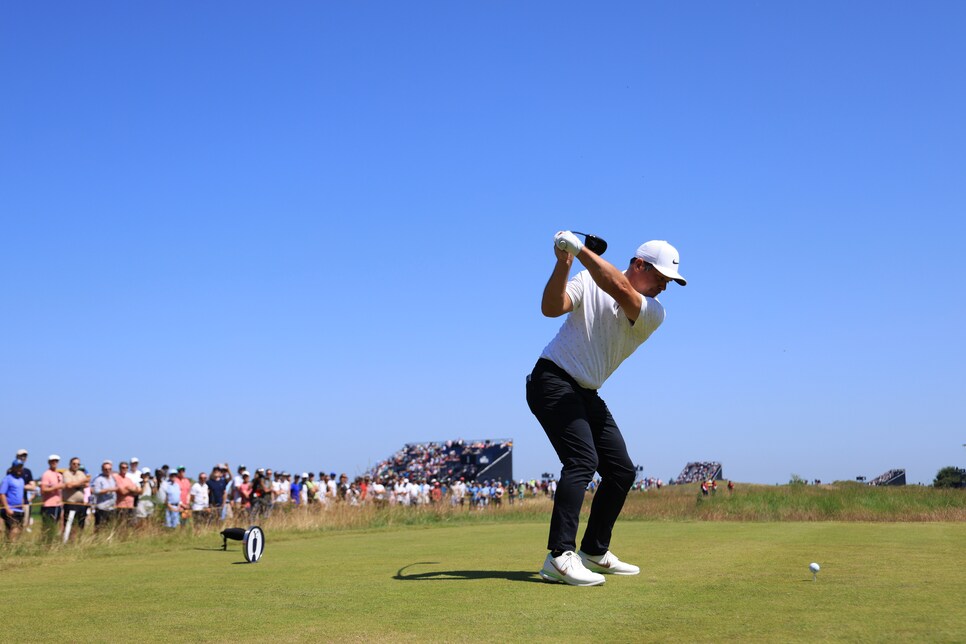 Shot He Hates: Bunker shots (144th)
What you need to know: Sometimes amateur players have a hard time putting their finger on why a tour swing looks so "simple." If you were to take the center of mass of Paul Casey's club, it never gets too far behind his hands. That means he can make that simple downswing without a lot of re-routing—and he just rips it.
He has a slow backswing, and creates a bunch of speed on the way through. Like Rory and those finesse wedges, a good thing can hurt you somewhere else. In the bunker? You need the clubhead to pass the hands, and if you have that slow backswing and a ripping downswing, it can be hard to actually get the bounce down to the sand in time.
Shot He Loves: Mid-range putts (second from 15-20 feet)
Shot He Hates: Tee shot on long par 4s (127th driving distance, 190th on 150-175 approaches)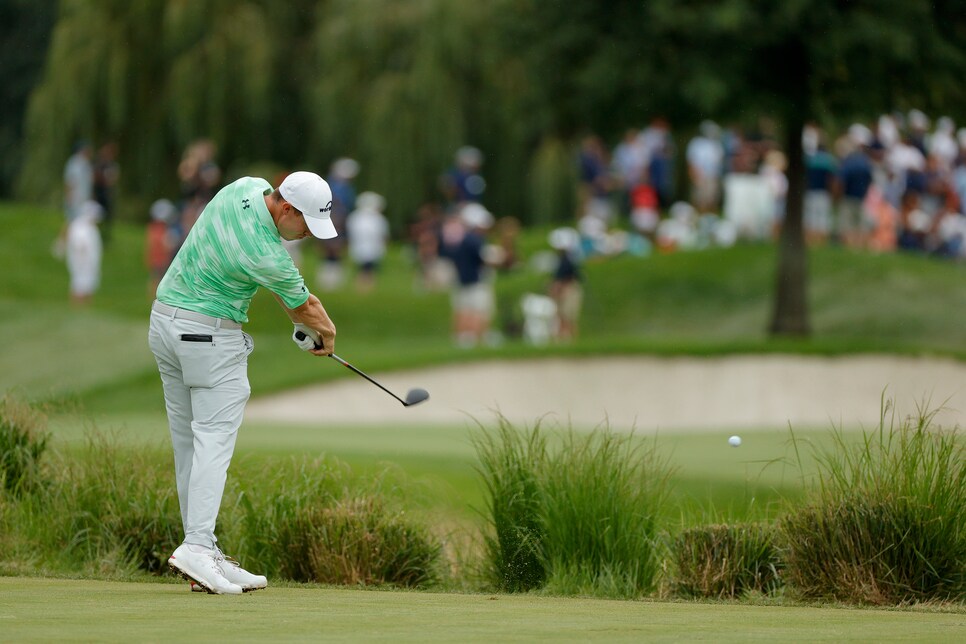 What you need to know: He's basically the anti-Rahm in that he has a lot of face movement going on in his swing. He's twisting the club the opposite way—open—and holding it that way through impact and squaring things with his pivot. When the face moves around that much, you're going to be a streaky player who is reliant on stretches of good rhythm and timing. The classic "when he gets it going" player.
Shot He Loves: Clutch putting (eighth in putts/GIR)
Shot He Hates: Driver on challenging holes (50 percent accuracy, 144th)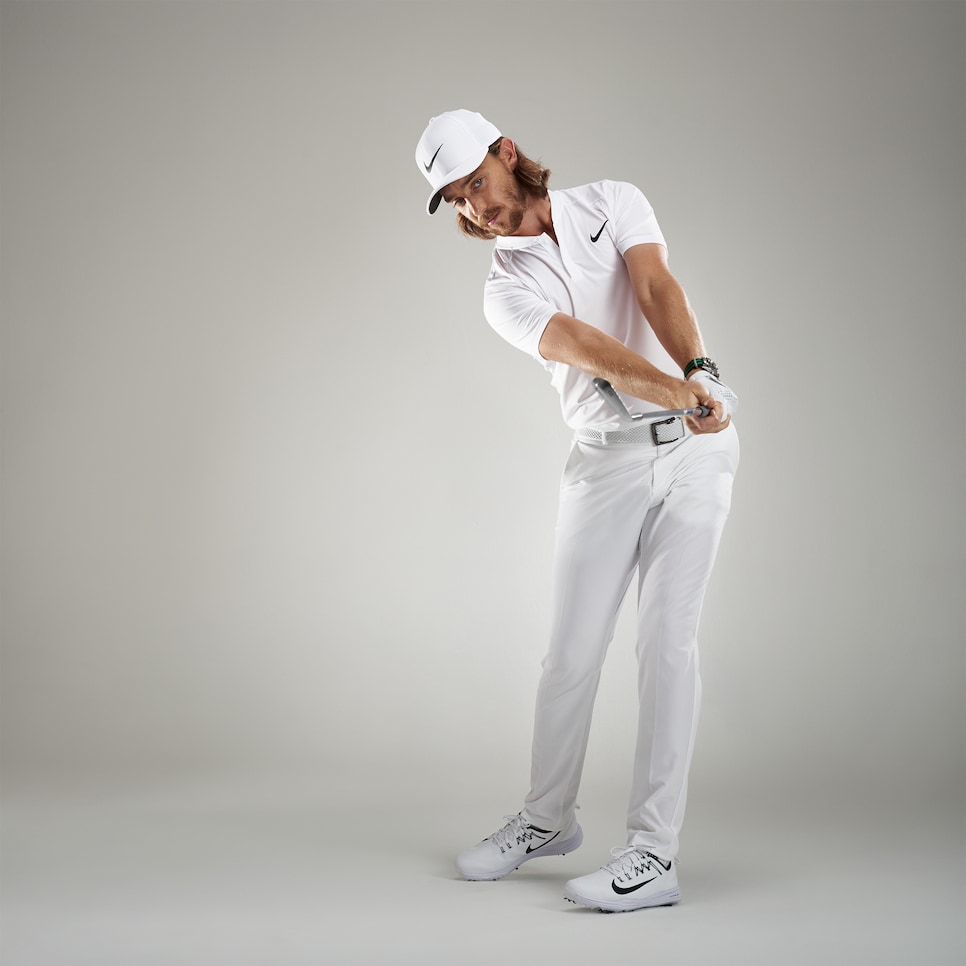 What you need to know: The elements that make Fleetwood such a flusher with his irons—the chest staying down and the club going left—can make it harder to stabilize the face with the driver, where you need more chest rotation through impact.
That's a good concept for any weekend player to keep in mind no matter what your relative strengths are. Instead of thinking about keeping your head down, change that to keeping your eyes on the ball. You can look down at the ball, but then you need to watch it leave and let your head release. The stripe show he and Francesco Molinari put on in 2018 was unbelievable. Shane Lowry would seem to have the same kind of vibe.
Shot He Loves: Driver (5th in SG/off the tee)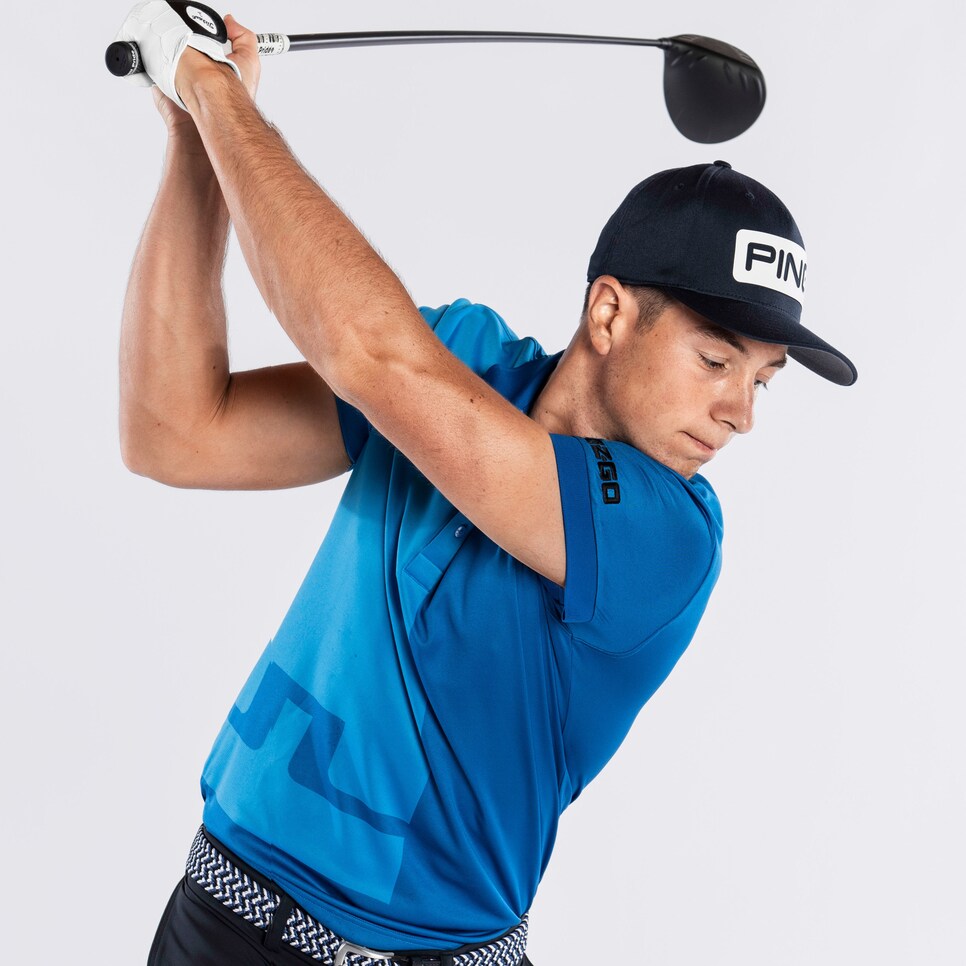 Shot He Hates: Anything with a wedge (124th SG around the green)
What you need to know: His takeaway is picture perfect: The club goes in, but his arms also go up. I see students struggle with arm structure all the time. They either pull the club too much in or go straight up with the arms. He has really struggled with chipping and pitching, but one thing that will help any player with that weakness this week is the venue. Whistling Straits gives you the opportunity to play lower shots or putt from around the green. There's no fear or backing up in Viktor's game. It's easy to see why so many of his teammates said they'd be pleased with that pairing—a statement when you're talking about a rookie.
Shot He Loves: short wedges (22nd from 100-125 yards)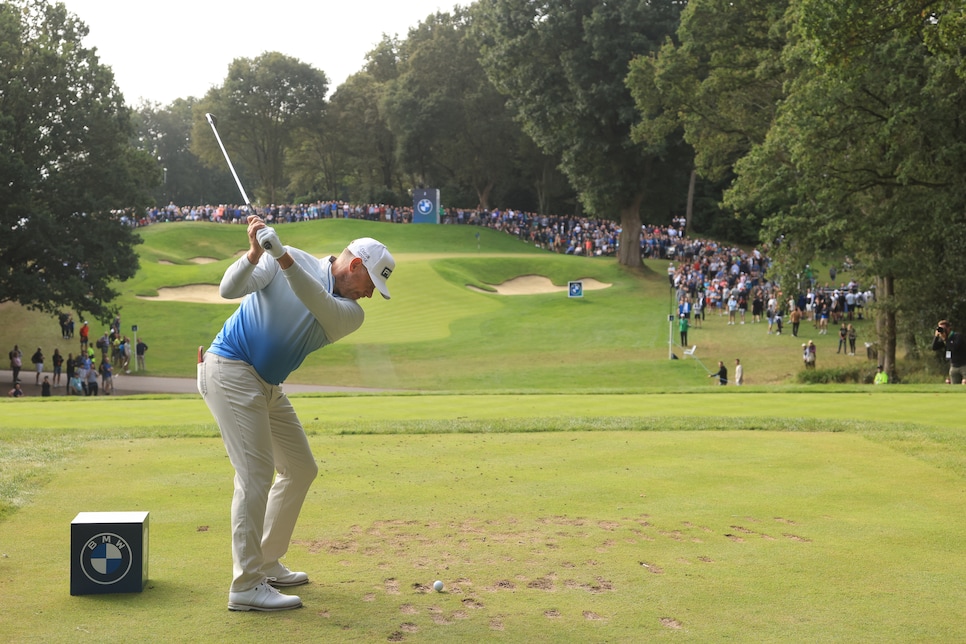 Shot He Hates: Clutch up and down (176nd in scrambling)
What you need to know: He's famous for his bent left arm at impact, but before that, he has a very tight, compact backswing. That's a big reason he hits those shorter irons so well. There's just not a lot of variance.
You can say what you want about the guy's major championship record, but he's been on six (!) winning Ryder Cup teams and has 17 wins in fourballs and foursomes in his career. Only Sergio has more.
Shot He Loves: middle irons (19th in GIR)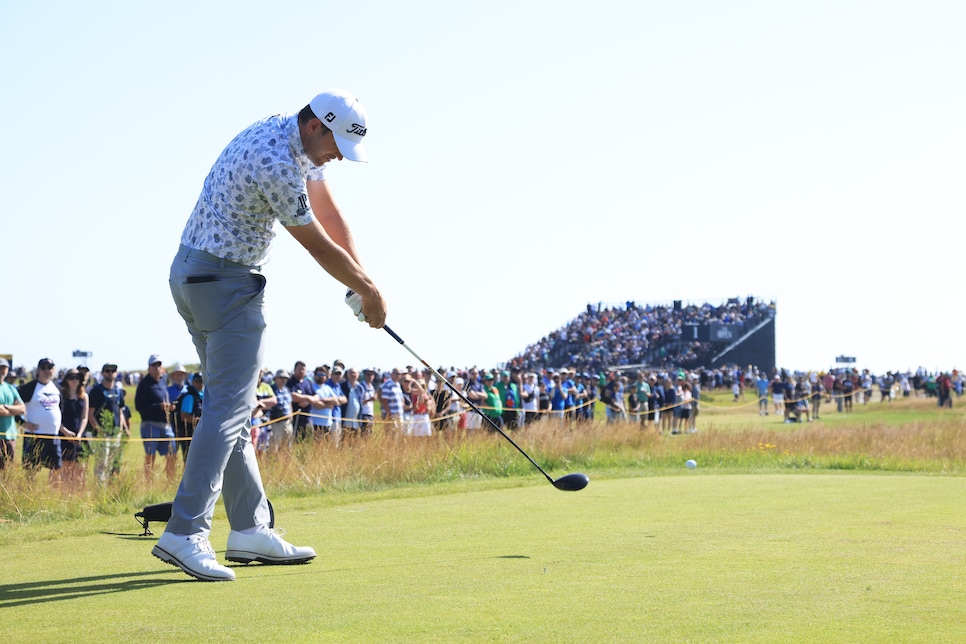 Shot He Hates: putting (152nd in putts per round)
What you need to know: Wiesberger's hands work out and up in the full swing, which is a shallowing component. That makes for good mid- to long-irons because you can hit those clubs solid and still get them up in the air. He's kind of the anti-Fleetwood.
If you want to hit your hybrid better, you can take a page from him and try this: Hit some shots with the ball above your feet, which will round out your swing and give you that shallow feel.
Shot He Loves: Drives (third in SG/off the tee)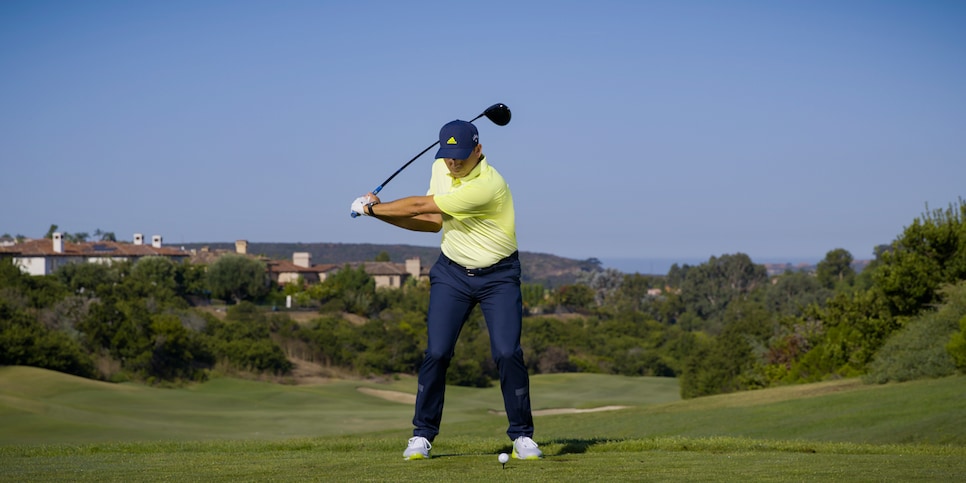 Shot He Hates: Anything with a putter (173rd SG putting...make him putt it out)
What you need to know: Probably the best all-around driver and iron player on the property this week. Everyone talks about Sergio's lag—which would generally not make you a good driver of the ball—but in actuality, he gets rid of that lag so fast. He's not holding anything.
Bad players get steep early and try to shallow it late. He does the opposite. He's laggy early, but realigns it late. He's genuinely a great driver AND a great iron player—and nobody has more positive Ryder Cup memories to draw from. That's a great thing to steal, too. When you're facing a certain shot, the beginning of your routine should be recreating the emotions from when you hit that same kind of shot great before.
Shot He Loves: Clutch putting (third/SG putting)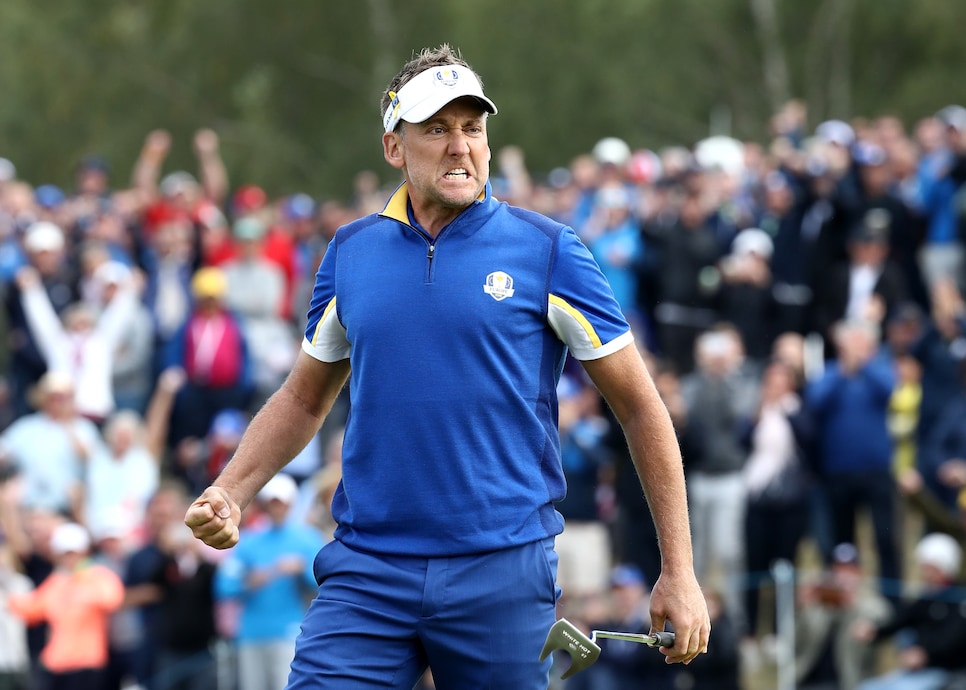 Shot He Hates: Ones that happen in the two years between Ryder Cups
What you need to know: He's one guy whose stats don't matter when it comes to this week—but to be honest, his tour stats this year have been excellent in general. He's the anti-Brooks. He loves the matches.
When you're in match play, if you're the player who doesn't have the most talent or raw power in the pairing, you have more freedom to take risks and be aggressive.
Shot He Loves: Short-game creativity (14th SG/around the green)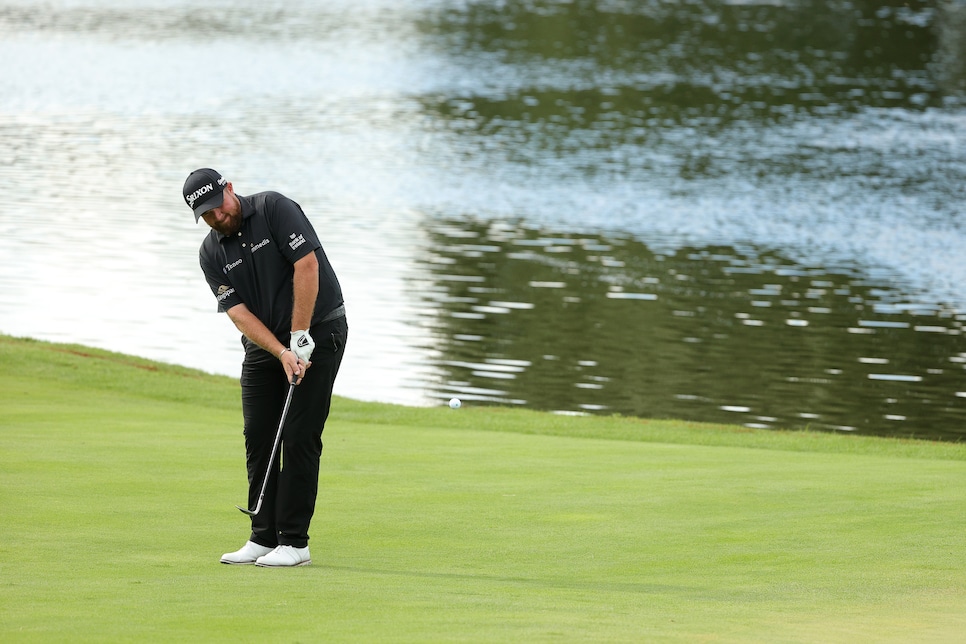 Shot He Hates: Bunkers (131nd in sand saves, 133rd in sand proximity)
What you need to know: It's crazy to think that a major champion could be under the radar, but the pandemic probably prevented Lowry's game from getting the attention it deserves. He is such an artist at controlling trajectory with irons and hitting low shots through the wind.
Where that can hurt you is if you keep that forward lean in the bunker. The good news for him is that there are only like 967 bunkers at Whistling Straits. If you want to get better at throwing the head and using the bounce in sand, get in there and hit some right-hand only ones. You'll quickly be forced to make the head go.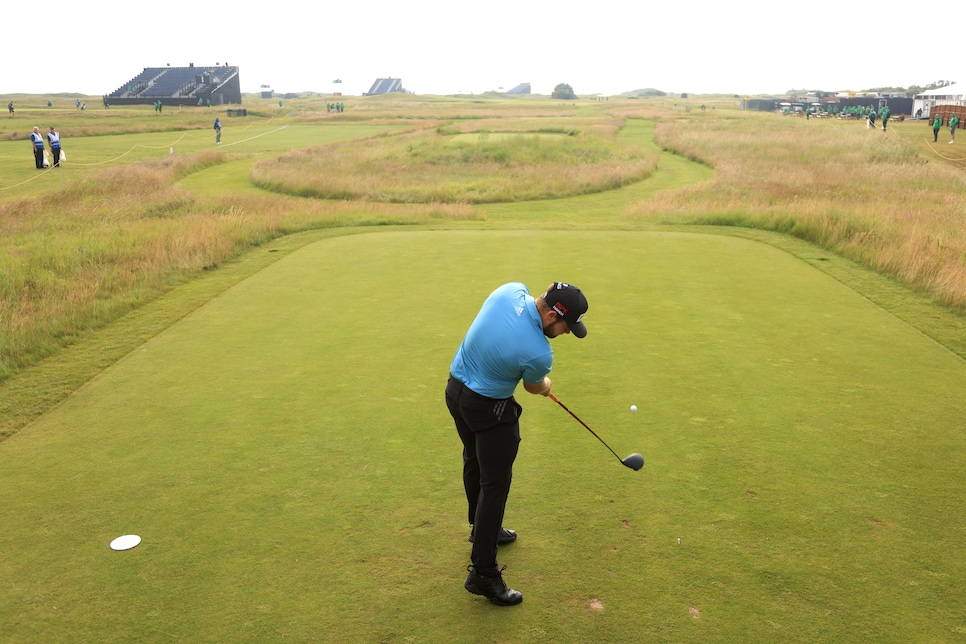 Shot He Loves: Approach shots (33rd in GIR)
Shot He Hates: Momentum putting (80th in putts per GIR)
What you need to know: He wears his emotions on his sleeve. If things aren't going well, he can be the guy that sparks it again. He can be a catalyst, getting people fired up like Poulter has done through the years. Where's the equivalent for the American team?
He has such good footwork in his swing. You can see his swing move through his feet, and he's always in rhythm. It's actually probably why he gets so mad sometimes—because the action he has shouldn't produce a lot of crazy shots.
MORE RYDER CUP PREVIEW STORIES FROM GOLF DIGEST